My sincere thoughts go out to all drivers and their families affected by the recent tragedies involving B-doubles.
Accidents do happen, and I don't make any judgment as to fault of anyone in these cases.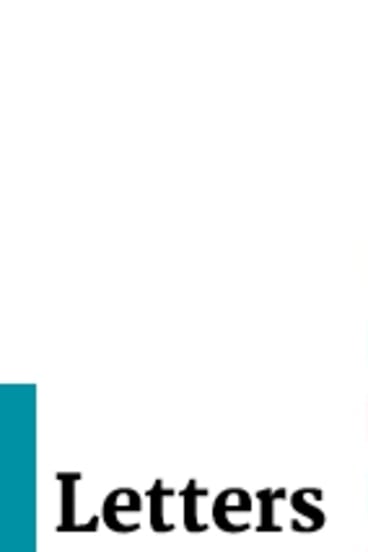 However, having recently returned from a trip to Queensland via the inland routes between December 29, 2017 and January 5, 2018, and having driven on these roads unscathed for more than 30 years — I feel somewhat qualified to add my two cents to the above issue.
The outward journey was thankfully comparatively uneventful.
The return journey, although accompanied by the odd unsavoury behaviour by the usual crop of devil-may-care drivers, was marred by the B-doubles.
We were almost cleaned up by a B-double through a roundabout in Lismore — whose driver failed to give way or even brake in a 50km/h zone.
Further down the road a B-double failed to indicate and proceeded to take up two lanes at an entry to another roundabout.
On the highway into Cowra a B-double carrying heavy machinery overtook a car driving at the speed limit against double lines, and almost took out a vehicle coming the other way.
We also had several occasions where B-doubles would drive within one metre of our rear bumper.
We survived traversing Dubbo in both directions, having taken a hypervigilant approach around the B-doubles in that city.
While the genie was let out of the bottle by the short-sighted decision to allow B-doubles to play Russian roulette with cars on our road, the safety issue is driver attitude.
Driving a B-double is a privilege. Serious misdemeanours must be met with a "zero tolerance" approach.
John Clarke, Scullin
Test driver attitude
I refer to Douglas Mackenzie's letter "Cars also key to toll cut" (Letters, January 16).
I particularly want to point out his statement in the last paragraph, that it is still "the nut behind the wheel that is the main culprit ..."
Let me state just two incidents that I experienced since last Christmas: On Gungahlin Drive I was cruising at the 80km/h limit when two black cars overtook me, chasing each other with perhaps 20 metres between them, at an estimated 130km/h.
A few days later, in an 80km/h zone but where the speed limit was restricted to 60km/h because of roadworks, the driver behind me, in broad daylight, continuously blinked his high beam on and off, irritating me.
I was obviously going too slow for him.
At present we have two tests, one for the vehicle's roadworthiness, the other being the personal driving test.
I suggest a third test for first-time drivers: a mental attitude test.
Erwin Feeken, Bywong
Speedometer accuracy
Trevor McPherson (Letters, January 10) agrees with Alan Robertson (Letters, December 30) that vehicle speedometer readings can differ significantly from real speeds.
The readings are almost invariably too high, not too low, compared to actual speeds.
Before 2006 the speed recorded by speedometers was required to be actual speed +/-10 per cent, and additionally the law allowed an intrinsic error of +/-4 per cent. This was plainly a problem, since a vehicle travelling at, say, a true 100km/h could be doing any speed between 86km/h and 114km/h.
The rule was changed such that speedometers had to read at or above the true speed; never below. Thus driving at an actual 100km/h meant your instrument could be showing between 100 and 114 km/h.
Smarter drivers these days calibrate their instrument using their GPS.
My Subaru is at a true 100 km/h when the speedometer reads 106; for my Mazda 2, the reading is 103. The real and actual discrepancies are proportionally smaller at lower speeds, but I note the differences are not linear in speed.
I suggest drivers of newer and especially older cars calibrate their speedometers; the differences might surprise you.
Greg Jackson, Kambah
Boring roads
Douglas Mackenzie (Letters, January 16) is spot on and I wouldn't suggest otherwise.
My first car had no seat belts, a metal dash with no crash padding, skinny cross ply "retread" tyres that would slide after three spots of rain and tiny drum brakes whose effectiveness all but disappeared going down the Clyde.
Today we have multiple airbags, antilock brakes, traction control, lane change alert, high quality radial tyres, collapsible steering columns and crumple zones.
And while our roads are infinitely better – who remembers the old Hume, crawling over the Razorback near Picton and winding its two lanes all the way from Sydney to Canberra — there is a downside with their boredom inducing inattention, which I fear is a much greater danger than going a few ks over the limit.
But speeding fines attract more than a billion dollars (yes, a thousand million) a year in revenue.
Colin Smeal, Holder
Trucks and fatigue
The Australian Trucking Association has called for the government to spend millions on road safety for trucks. We are told of the need to assist drivers to have access to safer trucks.
Truck road deaths in NSW have increased by 86 per cent in 12 months. Truck safety is only one part of the issue.
Is it normal practice for private sector industries to receive government subsidies to upgrade plant safety?
Driver fatigue is a major contributor to truck accidents. Currently long-haul truck drivers are allowed to drive up to 72 hours in a week and up to 84 with special training. This does not including waiting and loading times.
Not only are such hours too much from an occupational health and safety perspective but from a road user safety perspective as well.
While no doubt some will claim these hours are necessary to enable a viable industry, there is something wrong with such practice. We need a non-political approach to identifying the causes of the crashes and an agreed and fully implemented national strategy to address them.
Gina Pinkas, Aranda
A day to celebrate
Amanda Vanstone reminded us that Invasion Day is rolling around again with all of its vitriol and claptrap ("It's time to look forward", January 15, p16).
In a land lacking a land bridge to any other continent since before man evolved, and having more language families than Europe before Europeans staged their own invasion here, we are all immigrants.
I don't care what you call it but it recalls that day of the year when Australia began to move out of the Stone Age. I figure that's worth celebrating.
Gary J. Wilson, Macgregor
The problem with pain
I'm one of many who have waited excessively to enter Canberra's fine Pain Management Clinic. That's not the only too-long wait; seeing public-system specialists for referrals and surgical remedies (when appropriate) can take years.
This often results in using opiates for "pain relief".
Opiates merely numb the brain-part that processes pain; opiates don't address the pain source. Inflammation reducers (aspirin, NSAIDs), diet, exercise and therapy, focused steroid injections and surgical interventions address the pain source and/or strengthen the body to mediate pain.
For someone in chronic pain, it's easiest and fastest to get and take opiates.
It's time consuming and requires a large commitment to try alternatives – especially diet and exercise.
Therapy wasn't available to me via the public system. My surgical referral was triaged for "three years" as it wasn't life-threatening. I endured chronic, severe, life-modifying pain for years before taking opiates; I finally entered Canberra's wonderful Pain Management Clinic two years after my request. A combination of pain management, surgery, and a low dose of slow-release opiates enables me to manage pain.
Pain management is a system; Canberra Hospital's Pain Management Clinic is a key component. Medical professionals have responsibilities; so do we patients – diet and exercise. Weakness in any results in opiate dependency. Canberra should provide non-surgical and non-pharmacological alternatives to all.
Judy Bamberger, O'Connor
State of Canberra
The federal government has taken some steps towards decentralising federal functions but much remains to be done.
The constitution specifically recognises that what is now the ACT should serve as the national capital, so the High Court could well rule that the ACT cannot become a state. But nil desperandum – here is my vision for changing the face of Canberra.
The NT would be in the front line of any attack from overseas, so Defence can be relocated to Darwin, while Immigration can go to Port Hedland or Broome. Health can be abolished (the Commonwealth had no health functions until 1947).
All other departments and agencies can be relocated around the country.
Parliament should be moved to central Australia. The key word here is "central"; Alice Springs or nearby would be a much more suitable location, and the move would give an economic boost to that region.
With all federal functions gone, it might be possible to persuade the High Court there was no longer any impediment to the ACT becoming a state. But failing that an effort could be made (not easy, it's true) to amend the constitution.
Once we have the State of Canberra – with of course our full complement of 12 senators – business would flourish, we would be free of the Commonwealth's shackles and we would no longer suffer nasty gibes from the rest of the country.
Alvin Hopper, Dickson
Lovely elms neglected
I draw your attention to the parlous state of Canberra's elm tree street populations. Heavy infestations of elm leaf beetle have been left untreated by the ACT government for at least four years now, resulting in our precious and beautiful elm tree street plantings looking stressed and very bedraggled.
Examples include Ellenborough Street in Kaleen and Benjamin Way in the Belconnen town centre.
If left untreated eventually these trees will succumb to disease and die.
These infested trees on our road verges also continue to be a vector for the spread of these nasty little critters to elm trees on private property. If the ACT government is not intending to treat and protect our elm tree street populations, perhaps it should consider removing them sooner rather than later, before they die, and replace them with other unaffected tree species.
At least that way we will not have to witness the slow degradation of these magnificent avenues.
Brian Rikken, Kaleen
Stressing animals
I'm quite astounded by Errol Good ("Petting zoo cave-in flawed", Letters, January 13) in relation to the recent decision of the University of Canberra to no longer have petting zoos.
Mr Good says the "majority" of Canberrans are denied their "rights" to no longer have the event at the university. I'm fairly confident that the bulk of the ACT did not bombard UC demanding their right to pat infant animals.
Unfortunately, he fails to understand that in this, as with the ban of (exotic) animal circuses and greyhound racing, the decision was made due to evidence-based research.
There is much academic and other forms of information available that prove animals feel pain, become stressed, and display many characteristics in common with humans.
Anyone who has a companion animal can vouch that the animal has their own personality and ways of expressing how they feel: these traits are common to all animals, including humans.
Sia Brook, Watson
Leaders mown down
Those who fondly remember when, before self government, the grass was always mown (such as Judy Diamond, Letters January 15) might also recall that unmown grass played a role in the downfall of the first ACT government, in December 1989.
My recollection was that the minister in charge of mowing had slashed contractor hours after discovering that their hourly rate was substantially more that what government-employed mowers cost.
However, the in-house service proved unable to take up the slack, and the resulting public outcry contributed to a general waning of confidence in the minority Follett government.
Geoff Pryor's cartoon in The Canberra Times had the ensuing Alliance leadership agreeing that "we mustn't let the grass grow under our feet", and the new chief minister, Trevor Kaine, personally took on the mowing portfolio.
Ian Douglas, Jerrabomberra, NSW
Toll lasts decades
More avoidable carnage on country roads, this time near Dubbo. What a tragic waste of life. The impact of such crashes on small communities such as Gilgandra lasts for decades.
M. Moore, Bonython
Email: letters.editor@canberratimes.com.au. Send from the message field, not as an attached file. Fax: 6280 2282. Mail: Letters to the Editor, The Canberra Times, PO Box 7155, Canberra Mail Centre, ACT 2610.
Keep your letter to 250 words or less. References to Canberra Times reports should include date and page number. Letters may be edited. Provide phone number and full home address (suburb only published).
Morning & Afternoon Newsletter
Delivered Mon–Fri.