You may have heard the recent report on 2GB radio about ugly scenes erupting at the ANU's recent climate conference.
I was the person whose papers, bus timetable, map and hat were grabbed and thrown away from me.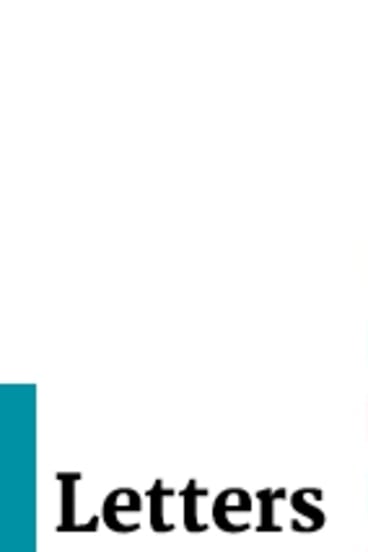 I was questioning the CO2 warming compared with H2O vapour and referring to John Tyndall F.R.S lecture "On Radiation", the "Rede" lecture delivered in the Senate House before the University of Cambridge on Tuesday, May 16, 1865.
John Tyndall was the first scientist to ascertain experimentally the infrared absorption properties of many gases.
In his lecture, John Tyndall F.R.S described water vapour in Chapter 13 as "... signalising itself above all others by its enormous power of absorption" and "we should be entitled to rank that vapour as the most powerful absorber of radiant heat hitherto discovered".
I then showed my critic John Tyndall's description of CO2 as "one of the feeblest of absorbers of the radiant heat emitted by solid sources".
This person then grabbed everything in my arms and threw it all over and under a nearby table at the entrance of the Coombs Building.
I could understand this person's reaction if I was referring to a self-published climate-denier book, but this certainly was not the case.
If this is how global warming proponents react then it has demonstrated to me an inherent rage and is evidence of an oppositional defiant disorder.
John Morland, Curtin
For improved health
Jack Waterford ("Closing the gap, or book", Forum February 10, p1) tells us "the strategic Indigenous housing and infrastructure program" budgets "about $800,000 per ramshackle and environmentally unsuitable dwelling worth ... about $100,000" and that apparently it is not uncommon to have 19 people occupying a three-bedroom dwelling.
Is it beyond the wit of unimaginative politicians, unenterprising bureaucrats and Indigenous so-called leaders to organise the housing of the basically homeless – at least in the warmer climes – in the surely numerous stocks of sturdy six-person ridge tents that were used during World War II to accommodate the hundreds of thousands of US and Australian troops, and members of the Civil Constructions Corps, and later for many years in camps in PNG and elsewhere.
If there are no stocks available in Australia, they can be purchased in UK with poles less pegs and guy ropes for $708, and firms specialising in camping and similar activities have a variety of cheaper tents.
Breaking up crowded extended families into smaller nuclear living units will assist in producing a healthier family and perhaps less risk to youngsters when predatory drunken adults come calling.
Some years ago on a Radio National program I heard an Aboriginal GP working in an inland Queensland town explain to an RN team investigating why a particular eye complaint was practically unknown among Caucasian kids but endemic among Indigenous ones. He blamed a culture that regarded a child as belonging to a large social group that was loosely responsible for him/her – hence the host of "uncles" and "aunties" – rather than a nuclear family. Thus, with nobody in particular looking after the child's health any pathology it picked up went largely untreated until symptoms became so obvious they could not be ignored.
Bill Deane, Chapman
Coal can take rest
The report "'Horrendous' hot spell ravages NSW regions" (Focus, February 11, pp17, 19) notes that the central coastal region of NSW, and in particular the Hunter Valley, is suffering from an exceptionally hot, dry summer.
Yet, in the face of this, locals are deeply concerned that coal mines in the region are apparently being given priority in the use of the now-precious water. The 2014 report Unfair Shares by the Lock the Gate group stated that coal companies were being given huge entitlements to "high security" water, and "will obtain water preferentially during times of drought."
A 2014 Infrastructure NSW report also noted that high-security water entitlements were being transferred "to mining from agricultural holdings ... leaving this sector very vulnerable to drought." Surely it's not unreasonable to expect that inanimate coal could do without water for a month or two, saving the agricultural sector.
Douglas Mackenzie, Deakin
Bring refugees here
If ever there was reason to remove Australia from the UN Human Rights body the maltreatment of refugees imprisoned at Nauru and Manus is it.
The fact that we now have the courts ruling that a child is so severely damaged by years of imprisonment that she must be brought to Australia for urgent ongoing treatment highlights the inhumane treatment of children and all detainees at the hands of Australian authorities.
To deny Australia's complicit involvement in the ongoing mental torture of the refugees, as is the government's wont, is a response worthy of any fascist nation.
Bring the refugees here and begin to repair the damage we have caused on their collective well being and that of this whole nation.
W. Book, Hackett
Double standards
On February 3 a Mein Kampf-loving neo-Nazi just shot six African immigrants in Italy and yet there is not a peep from the Australian media. He's not being called a terrorist despite following an extreme ideology that resulted in the death of 6million Jews and other minorities. As an Ahmadi Muslim, I'm appalled by the double standards shown by the mainstream media.
A single terrorist attack by a so-called "Muslim" generates endless 24/7 coverage and annual reminders are also broadcasted on the television.
If an attacker is a "non-Muslim", then no coverage is given, no one seems to know why an "alleged attack" took place and the person isn't even called a "terrorist".
If you think I'm overreacting, you should know that there have been 142 attacks by neo-fascists in Italy since 2014.
Nobody seems to care because if we ever highlight this fact, then how will the masses blame Islam for every problem in the world?
Foad Munir, Berwick, Vic
Clarifying festival
Re: "Minister defends event policy" (February 10, p10) the multicultural festival had started long before 1996 as we had attended our first one on coming to Canberra in 1989, and were advised the event even then had been around for a while.
I think the ACT government took control in 1996 because the event had become too successful by the individual cultural groups for them not to put their (red tape and charges) fingers in.
The German club's records date back to 1989 .
Geoff Davidson, Braddon
Keeping facts on track
I write in reference to your article "Seselja to push for inquiry into stage two of light rail" (February 13, p1).
Senator Seselja said: "I want ... Canberrans to get bang for their buck." The same article reports that Minister Fitzharris advised of $53.5 million committed for Stage 2 in last year's budget but neglected to add that there would be a further $50 million or so to be spent on planning etc before any build contract is let.
Note that the government spent $150 million before the Stage 1 build contract, putting the effective cost of the Stage 1 build to $850 million for 12 kilometres.
Minister Fitzharris appears to stretch the truth a little in saying that "... the federal government had spent $63 million on stage one [sic] of light rail".
In fact, the then federal treasurer, Mr Hockey, under an asset divestment agreement with the states and territories, reluctantly agreed to pay 15 per cent of the value of ACT public assets sold before June 30, 2019, if spent on Stage 1, being about $65 million promised.
Has the ACT government yet sold the $375 million worth of public assets it had forecast?
What relevant public assets the government has actually sold and for how much and how much the federal government has actually paid is yet to be made public in a formal statement.
M. Flint, Co-ordinator, Smart Canberra Transport (SCT), Erindale
Watch this space
Your front page photo of Barnaby Joyce and Malcolm Turnbull (February 13, p1) poignantly sums up the mess that both men are in.
The photo could just as well have been headlined "How the heck do we get out of this one?"
The harsh reality is that as leader of Australia's most socially conservative major political party, events in Barnaby Joyce's private life have left him at best damaged political goods and at worst a major liability for the Turnbull government.
For all the statements of support for Barnaby and tiptoeing around his embarrassment by National and Liberal party politicians, his days as a political leader must surely numbered.
That's unless a new political party comes into being calling itself Family Second.
Jonathan Hayes, Hughes
Principles underfoot
Yes, Mr Joyce, politicians are entitled to their private life, it is the hypocrisy that outrages us.
Setting oneself up as the protector of family values and campaigning against same-sex marriage in order to protect those values seems to have been so much hot air. Indeed, it gets worse. Mr Joyce argued against making available the Gardasil vaccine, which will save lives, on the grounds of the social implications of permissiveness around sex.
Why do politicians like him, and he is not the only one, think they can lecture the Australian public on morals while, at the same time, trampling any such principles themselves.
W. Taylor, Hawker
A word to the wise
The appointment by Donald Trump of Admiral Harry Harris as US ambassador to Australia makes me think that one of the new ambassador's first meetings will be with ex-general and now senator Jim Molan. This would enable an early "meeting of the minds".
I would remind Molan (and now Harris) of the notice that appeared on the British Press Censor's office in Cairo in 1942: "The trouble about running this war is that there are too many politicians who think they are generals and too many generals who think they are politicians and too many journalists who think they are both."
Roger Terry, Kingston
Raise fist for health
The habit of persistent "high-fiving" in team sports is ridiculous, and increasingly accompanied in rugby and cricket with "butt patting", which should surely be classified as sexual assault.
Google reveals that "high-fiving" was invented in the 1970s by Lamont Sleets in Kentucky, and was "one of the most contagious, transcendently ecstatic gestures in sports – and maybe, for that matter, American life".
It is also an ideal way to spread contagious diseases, such as flu, Ebola and also noroviruses. Thus it is interesting that a very active outbreak of norovirus among staff organising the Winter Olympics in PyeongChang has been reported.
Perhaps all ecstatic athletes should follow Barack and Michelle Obama and use a "fist bump" instead. Much safer.
Adrian Gibbs, Yarralumla
Landscape in flux
The sad, ironic thing about Caroline Le Couteur's admirable vision for Woden Town Centre ("Town tired, neglected, not dead", February 11, p20) is that there's no money to achieve it, thanks to her Coalition government party's starry-eyed light rail scheme.
Worse, the government has let go of Woden's planning. Master plans are ripped up by wooden developers with cringing high-rise schemes that never match their "artist's impressions".
Flats march north along Yarralumla Creek, no doubt to eventually try to gobble up world-famous architect John Andrews' exciting late modernist stage-one Callum Offices (converted to a technical college, and back to offices). Contrast those with the sensitively developed '90s landscaped residential precinct south of the Woden Cemetery.
Jack Kershaw, Kambah
Hell in a handcart
According to Tracey McNaughton ("Markets have had a great escape", February 10, p30), "financial markets have been subject to unconventional monetary policy" for the past decade, which has had various negative effects.
She's talking about the way governments had to step in to save their economies and their citizens from the fallout from the GFC, caused by bad behaviour of financial institutions.
She's cheering because these distorting interventions, which actually saved our bacon, are over. What a joke.
When you help someone you expect a little gratitude; not to be subsequently labelled as the problem.
If rescuing institutions and markets from their own cock-up caused such problems, perhaps governments should let them go to hell next time.
S. W. Davey, Torrens
TO THE POINT
HELPING JOYCE OUT
Chanting about jobs and growth is clearly supported by the expedient authorisation of highly paid, highly mobile positions in some ministerial offices.
While relieving tensions behind the Deputy Prime Minister's door our leaders demonstrated how the trickle down theory works, when funded from the public purse.
Should we assume paternity and maternity leave and allowances give overjoyed taxpayers yet more opportunities to contribute?
Don Burns, Mawson
CHANGING PLACES
While it is sensible for the Liberals not to have the girlfriend of the Nationals' leader in the PM's office as, although they are in coalition they are still two separate parties, her move to a newly created taxpayer-funded job in another Nationals MP's office can only be condemned.
If ministers wants advice they should seek it from the secretary of the department, not employ more party hacks.
Adrian Jackson, Middle Park, Vic
MORE MESS TO NEGOTIATE
Oh joy. I read newspaper reports that huge piles of cheap, imported "for hire" bicycles are now appearing in Sydney and Melbourne, blocking pathways and laneways, polluting beaches and creeks and left there by thoughtless and lazy users. Just like supermarket trolleys. And stuff, "generously" left on the ground, outside charity collection bins.
John Mungoven, Stirling
LACKING IN EMPATHY
I think the mind of each of us is formed by a unique combination of and interaction between, our genetic makeup and nurturing, education and training, and life experiences to date. I shudder to think what the influences must have been for Anne Prendergast to have written the letter she had published about Susan Lamb MP (Letters, February 10).
I have empathy for Susan Lamb.
John F. Simmons, Kambah
POINT WELL MADE
Top marks to Pat Campbell for his brilliant cartoon (February 12, p17). Every politician in the Federal Parliament lost the right to personal privacy the moment they voted in favour of holding a national plebiscite into the personal privacy of thousands of same-sex Australian couples last year. Pat's illustrative skill in revealing such hypocrisy deserves the highest acknowledgement.
Frank Cassidy, Kambah
MORE DESERVING
Could Kevin Andrews please consider giving his role as Father of the House to Barnaby Joyce?
Thos Puckett, Ashgrove
OUT OF THIS WORLD
So Donald Trump wants to privatise the International Space Station? I always knew he was out of this world in the thought bubble department.
M. Moore, Bonython
Email: letters.editor@canberratimes.com.au. Send from the message field, not as an attached file. Fax: 6280 2282. Mail: Letters to the Editor, The Canberra Times, PO Box 7155, Canberra Mail Centre, ACT 2610.
Keep your letter to 250 words or less. References to Canberra Times reports should include date and page number. Letters may be edited. Provide phone number and full home address (suburb only published).
Morning & Afternoon Newsletter
Delivered Mon–Fri.