The Canberra Times has, in recent days, published many letters and opinion pieces regarding the celebration of Australia Day as January 26. On January 21, the Sunday Times carried an opinion piece by Jonathan King arguing that the day on which we celebrate Australia Day should be January 1, the anniversary of the proclamation of Australia as a sovereign entity.
Mr King states that the arrival of the First Fleet should "continue to be commemorated, but as a maritime achievement, rather than the birth of a nation". He later states that "On January 26 Phillip established a penal colony – not a nation". Mr King is right in both assessments. Captain Phillip did not establish a nation. Neither was it the birth of a nation. But without conception there is no birth. What Captain Phillip did, or what the British government did, led, through the efforts of convicts, enterprising free settlers, the fortuitous discovery of gold, the hard work of farmers, pastoralists, timber getters and the efforts of men such as Sir Henry Parkes and Edmund Barton who Mr King mentions and numerous others to the emergence of Australia as the independent, sovereign nation which we have today.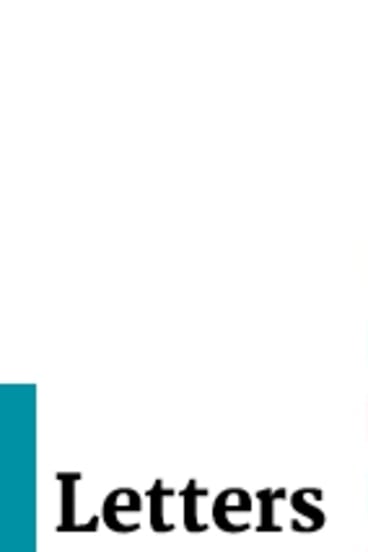 The roots of modern Australia go back far further than January 1, 1901. They go back to the founding of a colony on January 26, 1788. That was when modern Australia was conceived. And modern Australia has evolved. All adults are emancipated. Free health services are available although access to them is not equal.
Social security is available on a basis that discriminates positively in situations of disadvantage. Discrimination on the grounds of race, religion, or sex is now unlawful. Governments attempt to make opportunities in education available to all. Indigenous land rights are recognised.
So, Mr King, I do not share your views on the significance of January 26, 1788, to modern Australia.
Ken Brazel, Weston
Born in Britain
I enjoyed Jonathan King (Letters, January 21) . Especially his tale of Harry Penrith claiming Britain, an act of rare good humour in a welter of grimness and grumbling.
King wrote The First Settlement, the convict village that founded Australia. (Macmillan 1984) and his book shows what a hell the first settlement was. You might have mentioned it.
Many left behind a hungry family for stealing a loaf of bread; many died at sea; in Port Jackson men were hanged for stealing food. They are worth remembering.
The locals lost their fishing, their hunting, their land. They are worth remembering.
In 2018, Australia belongs to people from some 300 countries. We're more than sushi and souvlaki and Australia is what we all enjoy today.
Modify our politics as we may, the basis of our system will remain "made in England".
Barrie Smillie, Duffy
Accident rates
I welcome Transport Minister Meegan Fitzharris's report of the reduction in accidents at the Barton Highway-Gundaroo Drive-William Slim intersection (January 21 ). But Ms Fitzharris does not comment on what the accident rate might have been if a flyover had been built.
Her comparison of bad accident rates at intersections on Parkes Way are both uncontrolled roundabouts. A better comparison would have been the Glenloch Interchange, which has a much higher traffic volume.
Also, last year's Barton Highway-Gundaroo Drive-William Slim accident rate seems not a lot less than the reported accident rate for the Parkes Way-Anzac Parade intersection.
Apart from this, I still find the Barton Highway-Gundaroo Drive-William Slim intersection arcane and irritating when negotiating it.
Peter Boal, Evatt
Gilding the lily
Stephanie Bunbury would do well to fact check before publication.
She reports ("Crazy life of a brash ice queen", January 21, Relax, p4) that Nancy Kerrigan's ice skating career was finished as a result of the physical assault that injured her right leg at the January 1994 US ice skating championships in Detroit.
A nice rhetorical flourish but 100 per cent divorced from reality. In fact, Kerrigan recovered sufficiently within seven weeks to win silver at the Lillehammer Olympics. I'd hardly call an Olympic silver medal the end of a career.
Brad Sherman, Duffy
Sniffing the air
As a consequence of the Ask Fuzzy article on Sunday, some people might use the historical variability of the sun's output and earth's orbit as excuses for not combating man's influences.
I know of no paper which rigorously proves any interconnection. In contrast I know of a number of published papers that show what is in the atmosphere is crucial.
Robert Pearson, Giralang
Grid squeeze
Where is John Smith (Letters, January 24) when we need him. We needed to hear his voice when the government-appointed regulator the Australian Competition and Consumer Commission allowed the owners of the grid to increase prices. The grid is essential, and we need to pay for it. Unfortunately, the ACCC has permitted the grid owners to charge excessively. We have paid for most of the grid, and the owners have had handsome profits. Prices for grid use should be going down, not up.
Unfortunately, grid owners are not going to reduce their prices while they have a compliant ACCC. There is little hope of that changing while Treasury and governments believe money markets are the best way to allocate resources.
A better way to allocate resources is to invest in giving the highest value of output for the least cost. That is different to money markets, which return the most money for the least cost.
Batteries and solar panels on homes are currently the lowest cost way to achieve low-cost residential power. The ACT government could extend the battery subsidy and work on getting the overcharging grid operators to pay it.
Kevin Cox, Ngunnawal
Email: letters.editor@canberratimes.com.au. Send from the message field, not as an attached file. Fax: 6280 2282. Mail: Letters to the Editor, The Canberra Times, PO Box 7155, Canberra Mail Centre, ACT 2610.
Keep your letter to 250 words or less. References to Canberra Times reports should include date and page number. Letters may be edited. Provide phone number and full home address (suburb only published).
Morning & Afternoon Newsletter
Delivered Mon–Fri.