The key message of Kate Aubusson's "Changing face of Australia's drug misuse" (Sunday Times, January 28, p17) is that drug law enforcement has completely failed to stem a procession of different and increasingly harmful new drugs.
The Australian Crime Commission writes that "organised crime groups are profit driven, constantly looking to new opportunities, operating across domestic and international borders." A Bureau of Statistics commissioned study estimated that in 2010 the Australian illicit drug trade was worth $7.57bn, which fuels serious and organised crime.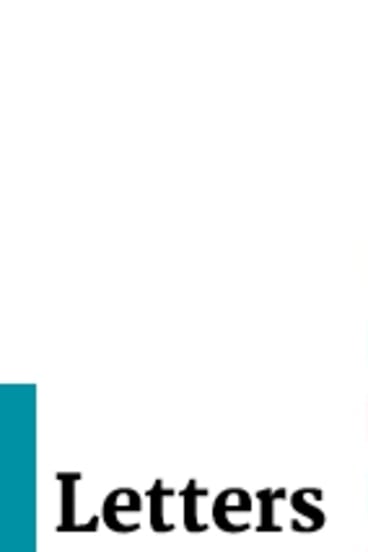 Big time dealers have devised a perfect business model. The retail trade with peer selling to willing peer is very hard for police to penetrate. Moreover, if user dealers can't raise money from dealing they will engage in prostitution or petty crime thus spreading the suffering.
In fact, criminal prohibition and the direct marketing system guarantee the profitability of organised crime and incentivise the procession of drugs that Aubusson reports. Prohibition has brought to market highly potent cannabis, a constellation of designer drugs and now fentanyl, the most potent and lethal of them all.
How many times must we double down and try yet again to do what has failed?
Bill Bush, president, Families and Friends for Drug Law Reform
Home solar no solution
As if Minister Rattenbury wasn't enough with his ideological imposts on citizens, now we have Kevin Cox (Letters, January 28) advocating the cuckoo idea that everyone should install rooftop solar panels on the rationale that "batteries and solar panels on homes are currently the lowest cost way to achieve low-cost residential power".
This is akin to everyone getting a cow on the basis that milk would be cheaper because the cow could graze for free in the local park, and when the cow was dry they could get milk from the supermarket. Well, there wouldn't be any milk in the supermarket!
That the grid may be costing consumers more than it should is a moot point but using millions of small solar/battery installations in order to reduce its size doesn't stack up. This is not Germany. This is the land of copious sunshine and land aplenty.
Moreover, the feed in tariff currently granted for rooftop solar is an imposition on the rest of us.
Given that feed in occurs at off peak times the tariff should be no more than the spot price, currently around 7¢ per kWh.
Solar farms with better siting and lower maintenance costs make more sense and are fair to all consumers. Meanwhile ideologues like Minister Rattenbury are committing ACT consumers to underwriting a nice return on investment in solar and wind projects for the next twenty years.
John L Smith, Farrer
Well-conceived idea
Ken Brazel (CT Letters 28/01/18) makes a nice distinction between the conception and birth of the nation.
Families celebrate the birthdays of their members but usually not their conception. Even if families know the date of conception and celebrate it, they don't re-enact it publicly.
John F. Simmons, Kambah
New birthday
On the advice of Ken Brazel (Nation Conceived, Letters Sunday January 28) I shall change my birthday, currently January 9, to April 5, which I will celebrate instead as my Conception Day (assuming my gestation period was the standard 40 weeks).
Frank McKone, Holt
Urchin a true marvel
It was disappointing to read the letter (February 1, 'Urchin anguish') about sea urchins.
They can indeed be very numerous although the numbers I see on the NSW coast seem to have fallen since my first visits in 1956.
They are beautiful, interesting, animals, marvels of nature, with hundreds of different species, and the ones we usually see "walk on their teeth" as they graze algae on rocky surfaces.
Their skeleton, consisting of these teeth plus the almost spherical body, has long been known as 'Aristotle's lantern' after the Greek philosopher who described it more than 2000 years ago. But why do we have to eat these wonderful creatures?
After all, it's only the gonads we eat and they are no more than a delicacy?
Come to think of it, why are we so obsessed with food, when in this part of the world we have too much while so many millions in other places are starving?
Cedric Mims, Griffith
Speed humps the answer
Drivers are continually failing to heed the 40km/h speed limit in Giles and Eyre streets, between Howitt and Kennedy streets, Kingston.
I realise that most errant drivers fail to reduce speed simply because they are not paying attention to the road-side signs.
They don't disobey the law on purpose. Accordingly, the only viable solution to this threat to public safety is the installation of speed humps.
I raised this problem in a public forum at the Barton and Kingston Residents' meeting last November, which was attended by Ms Meegan Fitzharris and Mr Shane Rattenbury.
Mr Rattenbury simply remarked that some people like speed humps and some don't, while Ms Fitzharris gave a half-hearted undertaking regarding the positioning of mobile speed cameras, which fall within her bailiwick. (A lot of good that would do given that it's a continual, problem.)
I've also written to Liberals, Ms Elizabeth Lee and Mr Jeremy Hanson, seeking their assistance. While they undertook to refer my concerns to the relevant minister, Ms Fitzharris, there's no indication of a successful outcome.
If motorists continue to exceed the speed limit past the Kingston Shopping Centre in the absence of meaningful, corrective action by our local politicians, I fear that it's only a matter of time before a pedestrian is seriously injured or worse.
D. N. Callaghan, Kingston
Email: letters.editor@canberratimes.com.au. Send from the message field, not as an attached file. Fax: 6280 2282. Mail: Letters to the Editor, The Canberra Times, PO Box 7155, Canberra Mail Centre, ACT 2610.
Keep your letter to 250 words or less. References to Canberra Times reports should include date and page number. Letters may be edited. Provide phone number and full home address (suburb only published).
Morning & Afternoon Newsletter
Delivered Mon–Fri.