Canberra vigil to protest abuse of Indigenous children in justice system
Hundreds will gather in Canberra for a candlelit vigil on Wednesday night, protesting against the "nightmarish abuse" of Indigenous children within Australia's justice system.
The vigil will protest local abuses such as those recently revealed within the Bimberi youth detention centre, as well as calling for justice for Kalgoorlie teenager Elijah Doughty.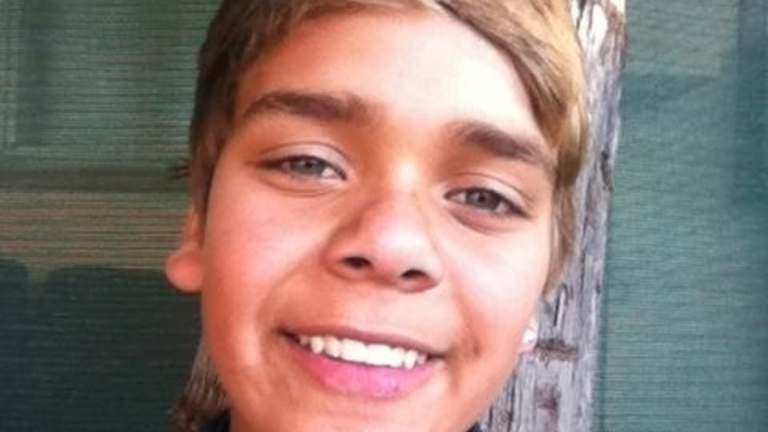 Indigenous rights campaigner Roxanne Moore from Amnesty International Australia said around 500 people were expected at the event.
"We are essentially demanding justice for Aboriginal and Torres Strait Islander children, and particularly looking at how the justice system disproportionately impacts them," she said.
"The vigil is also about calling for justice for Elijah Doughty, and standing with his family at this very difficult time."
Elijah was run over and killed in 2016, with a recent court decision to acquit the driver on manslaughter charges sparking protests across the country.
The vigil would also respond to wider allegations of abuse within Australia's troubled youth detention centres, Ms Moore said.
"A lot of these nightmarish abuses that we've heard happening to children around the country, a lot of them are happening to Aboriginal and Torres Strait Islander children because they are so over-represented in the justice system.
"People should care because it is happening right in Canberra's backyard. The horrific allegations of physical and racial abuse coming out of Bimberi pose really serious human rights issues.
"This is not just isolated in Canberra, but is happening to children right around the country under our leaders' watch and care."
In Canberra, the rate of Aboriginal incarceration grew 46 per cent to 2070 per 100,000 people between 2014 and 2016.
Nationally, Aboriginal imprisonment rates are about 12 times those of the rest of the Australian population and Indigenous youth are 24 times more likely to be incarcerated than other young people.
Leo Nickels from Canberra's Aboriginal Legal Service said the vigil was about correcting such wrongs within Australia's justice system.
"This is 2017, not 1817. That is why our people are still in the predicament they are in," he said.
"Ultimately what it boils down to is having respect for people and combatting racism. That's why we are still in the predicament we are."
The vigil has been organised and supported by the Federation of Community Legal Centres, Victoria, the Aboriginal Tent Embassy, Canberra, the National Association of Community Legal Centres, the National Aboriginal and Torres Strait Islander Legal Services, and Amnesty International Australia.
It will be held at Garema Place in the city centre and will begin at 6pm on Wednesday.
Steven Trask is a reporter for The Canberra Times