Canberra Weekender: What's on in Canberra January 30-February 1
Your guide to what's going on around the capital this weekend.
From 7.30pm ILLUMINATING THE MEMORIAL The Australian War Memorial is illuminated for summer late-night openings of the Commemorative Area. Take the opportunity to pay your respects during the 100-year anniversary of the Gallipoli landing. Volunteer guides will provide insights and stories from the Roll of Honour. Hear the recorded voices of Australian schoolchildren reciting the names of servicemen and servicewomen who appear on the First World War Roll of Honour. The names of those who lost their lives serving our country in the First World War will be projected onto the Memorial's dome after sunset. Until January 31. Fridays and Saturdays, 7.30-9.30pm. Free entry.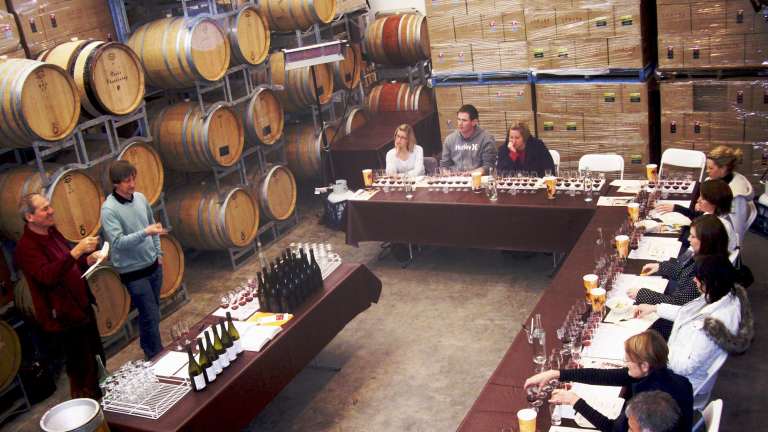 SOUNDOUT FESTIVAL The international festival of free improvisation, free jazz and experimental music returns for its sixth year. Four sessions of four hour timeslots. Saturday 31: 1pm-5pm and 7pm-11.30pm and February 1: 1pm-5pm and 7pm-11.30pm. ANU Drill Hall Gallery, Acton. Tickets Adult $35/$20 concession per session, available at the door. For more information visit soundout2015.blogspot.com.au.
From 6pm SUNSET CINEMAS See The Hobbit: The Battle of the Five Armies (M) at the Ben & Jerry's Openair Cinemas. Gates open at 6pm, movie starts at 8.15pm. Fridays are Aperol Spritz Sunset Sessions where all 18+ ticketholders can enjoy a complimentary Spritz sample. Patrick White Lawns, Parkes (in front of the National Library). Online tickets Adults $19/Concession $15/Volkswagen Polo Class $27/Star Lounge $40 from openaircinemas.com.au. Tickets cost more at the gate.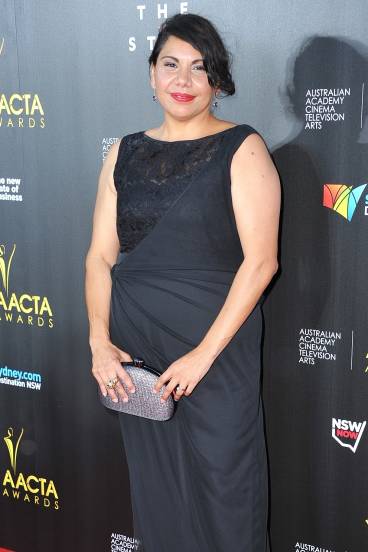 7pm CAPITALS CLASH The University of Canberra Capitals will tear up the basketball court as they take on the Adelaide Lightening at the AIS Arena. Tickets $5.10-$25.49 at ticketek.com.au.
7pm AFTERDARK TOURS Explore the National Botanic Gardens at night and combine it with a degustation dinner at their delicious AFTERDARK adults only tours. Four courses with matched drinks plus a guided tour. Tickets $75 from parksaustralia.gov.au/botanic-gardens. Also on February 6, 20 and March 13, 20, 27.
8pm LEPERS AND CROOKS Australian rock band are touring the country with more than 50 shows to launch their new EP, Her Kiss. Playing at Transit Bar Friday night. Supported by Lepers and Crooks. Tickets $15 from moshtix.com.au.
2pm THE MATRIX The National Portrait Gallery is showing a series of free films that relate to concepts of humanity as explored in their summer exhibition In the Flesh. In today's film, The Matrix (1999, M), a computer hacker (Keanu Reeves) discovers that reality isn't at all what he thought it was.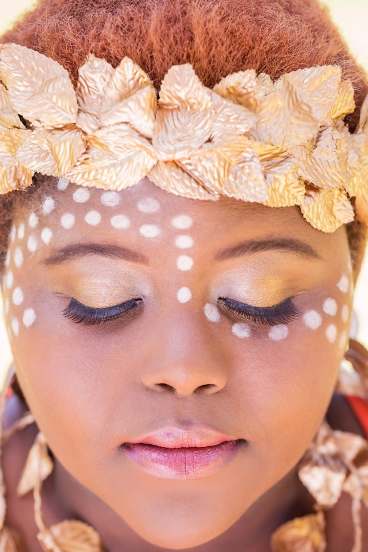 5.30pm WRESTLING ICW returns to the Canberra PCYC to present All Fired Up. Featuring ICW Champion Warpath, Russell The Love Muscle, Nick Maltino, Flame & Many More. Suitable for the whole family. Doors at 5.30pm, show starts at 6pm. All tickets $5 at the door, under 5 free.
6pm FLIX IN THE STIX With a new collection of award-winning international short films curated by Aussie actress Deborah Mailman, Flix In The Stix returns in 2015. Also featuring live music from My Friend The Chocolate Cake plus comedians Tripod. Local gourmet food and beverages available. National Botanic Gardens, Canberra. Tickets $45.88-$254.88 from ticketek.com.au.
From 6pm SUNSET CINEMAS Head along to Annie (PG) at the Ben & Jerry's Openair Cinemas. Gates open at 6pm, movie starts at 8.15pm. Pre-movie entertainment by producer and DJ, Beat Taskforce from 6.30pm. Patrick White Lawns, Parkes (in front of the National Library). Online tickets Adults $19/Concession $15/Volkswagen Polo Class $27/Star Lounge $40 from openaircinemas.com.au. Tickets cost more at the gate.
7.30pm OVER 30 DANCE PARTY The new 30+ Dance Event is on every Saturday night, with a relaxed atmosphere to dance, meet new people, flirt, socialise, network, have a yarn, make friends, or even meet that special person. The event will be held every Saturday night at The RUC in Turner, and is suitable for couples and singles alike. Music by DJ Raven. Tickets $21 online from 30PlusDanceEvent.com or $20 at the door.
8pm AFTER HOLLYWOOD Cub Callaway, The Feldons and After Hollywood all play at Smith's Alternative. Doors from 7.30pm, show from 8pm. Free entry.
9pm THANDO SUMMER TOUR You've seen her on The Voice, now see her live on stage with her six-piece band. Originally from Canberra, Thando is a singer songwriter who discovered her love for R&B and Nu Soul in the suburbs of Melbourne. Tickets $17.50 from moshtix.com.au.
From 10am SUMMERSIDE FESTIVAL Kicking off today is The Summerside Festival – a month full of dining events celebrating local and seasonal produce, opportunities to taste the best of the region's wines plus performances, events and exhibitions. Enjoy a lazy long lunch, twilight cinema, live music, a master class, champagne and wine tasting, evening tapas, a degustation dining experience or an evening horse ride. On until February 28. Visit thepoachersway.com.au/summerside-festival for a full list of events and prices.
From 10am INTERNATIONAL MARKET DAY Celebrate Canberra's rich and diverse multicultural community at the Old Bus Depot Markets' International Day. Sample an array of multicultural foods, be entertained by local ethnic music and dance groups performing traditional dances, and buy gifts handcrafted in faraway lands. 10am-4pm. Old Bus Depot, Kingston. Free entry.
10am BRIDAL EXPO Plan your wedding day at the Your Local Wedding Guide Canberra Bridal Expo. Stalls with local wedding industry suppliers, designer fashion parades, prizes and expo discounts. 10am-4pm. Exhibition Park in Canberra, Budawang Pavillion. Entry $15.
10am WETLANDS World Wetlands Community Day At Jerrabomberra Wetlands, end of Dairy Road, Fyshwick until 2pm will feature wetland walks on various themes leaving hourly between 10am and 1pm, activities for children, a reptile display, tips for beginners on bird watching, and stalls with information about other groups and activities. Bring a picnic and enjoy the day. Contact Jill Faulkner on 0428 224 904.
11am FAMILY SPACE The National Portrait Gallery's Adventure Family Space finishes today. Explore the lives of Australia's greatest adventurers through interactive art carts, dioramas and dress ups. Make your own portrait that expresses your spirit of adventure using fun art materials and the photo booth. All materials provided and free for all to enjoy. Until 4pm.
11am DINOSAUR TOURS It's the last day for National Dinosaur Museum School Holiday Tours. Take a guided tour through Australia's largest display of dinosaurs. Experience the Mesozoic - the age of the dinosaurs - and touch genuine fossilised bones from dinosaurs and other extinct creatures. Learn about the significant geology and palaeontology of the Canberra region, handle local fossils including trilobites, brachiopods, coral, and fish fossils, and discover their geological histories. Suitable for all ages. Free with museum admission. Tours begin at 11am. For more information visit nationaldinosaurmuseum.com.au.
12.30pm MUSIC AND A MEAL Spanish guitarist Carlos Perez Martinez will perform live music in the Barrel Room at Lerida Estate Winery, Federal Highway, Lake George. Relax over lunch with live music at Cafe Lerida. Table bookings recommended. Music 12.30-3pm, lunch 11.30-3.30pm. Bookings: 6295 6640.
1.30pm RESCUE DAWN Rescue Dawn (2006, MA) is showing in a free screening at the Australian War Memorial. It tells of of American pilot Dieter Dengler's escape from a Viet Cong prisoner-of-war camp. The film stars Christian Bale and is directed by Werner Herzog.
1.30pm CORO CONCERT Coro Chamber Music is presenting a selection of repertoire from the Middle Ages, Renaissance and Baroque at the High Court of Australia in a free concert. For more information visit corocanberra.com.
1.30pm SUNDAY JAZZ Make your summer weekends last longer with Sunday afternoon jazz in the House of Representatives courtyard. Get a share platter and two glasses of sangria for $30, a rose-themed high tea, plus a full summer menu is also available. Every Sunday 1.30-3.30pm until February 22. Free entry. Museum of Australian Democracy, Old Parliament House. For more information visit moadoph.gov.au/events/sunday-afternoon-music.
3pm GOLD DANCERS Canberra's company of dancing elders, GOLD, will present a dance performance to celebrate summer at the National Portrait Gallery. Free, no bookings required.
From 6pm SUNDAE SESSION Head along to Penguins of Madagascar (G) at the Ben & Jerry's Openair Cinemas. Gates open at 5pm, movie starts at 8.15pm. Pre-movie entertainment by singer songwriter Jack Biilmann from 7.15pm. Patrick White Lawns, Parkes (in front of the National Library). Online tickets Adults $19/Concession $15/Volkswagen Polo Class $27/Star Lounge $40 from openaircinemas.com.au. Tickets cost more at the gate. And Sundays mean Sundae Sessions, which include unlimited free Ben & Jerry's ice cream.