Canberra Weekender: What's on November 6-8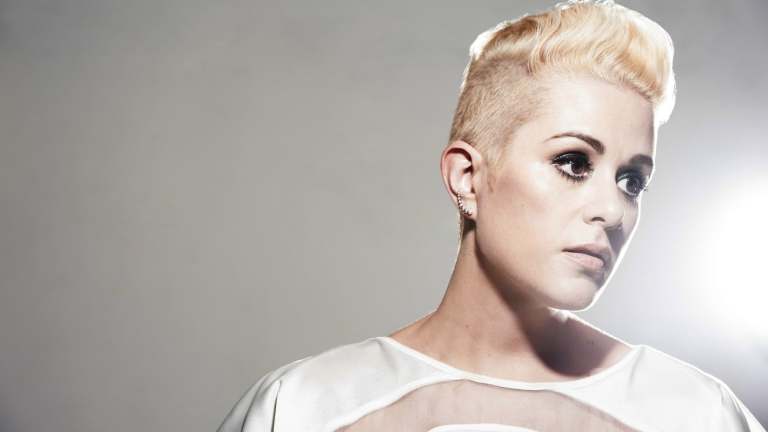 CANBERRA INT'L FILM FESTIVAL The event returns for its 19th year with a handpicked program of films plus workshops, discussions and networking events. National Film and Sound Archives. Until November 15. For the program and tickets see ciff.com.au.
FROCK UP Over 150 years of fashion and accessories will be on display at Canberra's 18th Vintage Fashion Fair at Albert Hall, plus swing dancers, burlesque performances, millinery workshops and a 'best dressed in vintage' competition. Friday 6-9pm, Saturday 10am-5pm, Sunday 10am-4pm. Entry $6-$12 at the door. See frockupaustralia.com.
VINNIES MITCHELL WAREHOUSE SALE Sales on clothes, accessories, toys and more. Raising money for the Vinnies homelessness services. Friday - Sunday, 9am-4pm. 10 Buckland Street, Mitchell.
TIMBER AND WORKING WITH WOOD SHOW Demonstrations and workshops on all things wood. Friday to Sunday, 10am-4pm. Tickets $14-$16 from timbershows.com.au.
HILLS OF HALL Three wineries in Hall - Pankhurst Wines, Surveyor's Hill and Brindabella Hills - join forces to offer live music, food and new release wines. See canberrawines.com.au.
ANIMAL ART The Studio Gallery in Duffy is reopening to host 'Art for Animals Asia' on Saturday and Sunday to raise funds to support the rescue and rehabilitation of moon and sun bears in China and Vietnam. Entry by gold coin donation. 11am to 4pm. See animalsasia.org/au.
7.30am FREE YOGA Canberra Centre has teamed up with Lululemon Athletica to hold free yoga sessions every Friday morning in November. 7.30-8.30am. In between Country Road and Jigsaw, level 1. Register on events@canberracentre.com.au.
6.30pm COMEDY Laugh for Life is a charity comedy event raising money for Camp Quality. Emo Parsonson as MC and comedians Rob Shehadie and Tahir. Canberra Labor Club, Belconnen. $50-$55. See laborclub.com.au
7pm GAREMA PLACE CONCERT As part of their radiothon, 2xx is hosting a free, all-ages gig in Garema Place with music from Beth Monzo, The Feldons, Ghost Noises, Coolio Desgracias, Slow Turismo and Brother Be. From 7-11pm.
From 7pm ART + PARTY There will be live music from Mondecreen, Bottle Brush and more, plus live art at La De Da in Belconnen to raise funds for the UC graphic design and industrial design graduation exhibitions. $10 on the door. See facebook.com.
7.30pm KATIE NOONAN The award-winning songstress and part of former indie-pop band George is known for her eclectic jazz, pop and classical music.Tickets $45 from thestreet.org.au.
8pm DRAG KARAOKE The Tuggeranong Arts Centre hands the keys to the gallery over to drag celebrity Tammy Paks to host a night of karaoke, dressing up participants in outrageous costumes. Free, but there's a warning about "fruity language".
From 7am CHARITY SALE A range of household items, toys, clothes, DVDs and more for sale with all funds going towards setting up a pre-school in rural Malawi, Africa. 7am-12pm. 5 O'Grady Place Wanniassa.
9am CALL OF THE BEAST Battle mud, obstacles and the elements over a course at Caloola Farm, Tharwa. Different categories for all ages and fitness abilities. For registrations visit callofthebeast.com.au.
From 10am FIX AND MAKE MARKET A day of live making and to introduce the new Fix and Make program at Nishi Gallery, New Acton. Learn to invent an instrument, make a utility apron from old jeans or whittle long-life chopsticks from salvaged wood. Food and drinks from locals A. Baker, Lark Hill Winery, Barrio Collective Coffee, Monster kitchen and bar, Mocan and Green Grout and Parlour Wine Room. 10am-2pm. Free. See hotel-hotel.com.au/fixandmake.
From 1pm SILVERY MOON A festival on the shores of Lake Tuggeranong with live music, a bush dance, artistic talks, blues and pop band and more. The highlight is a large art installation that will be lit up in flames from 7.30pm. See tuggeranongartscentre.com.au
2pm THE MIKADO Queanbeyan Players presents Gilbert and Sullivan's operetta set in the Japanese town of Titipu. The Queanbeyan Performing Arts Centre. Also 8pm. Tickets $25-$45 from theq.net.au.
4pm DAY OF THE DEAD A family friendly afternoon of dance, food, art and face painting celebrating the traditional Mexican holiday at the Croatian Club, O'Connor. Tickets from trybooking.com.
5.30pm THE TRIBE A film about disability that punches uplifting stereotypes in the face. Filmed entirely in sign language, it focuses on Sergey, who enters a school for the deaf and finds the student mafia hold all the power. Part of the Canberra International Film Festival. National Film and Sound Archive. See ciff.com.au
7pm LIVE CLASSICS MIX 106.3 is hosting a concert featuring 10 big acts of the 70s, 80s and 90s including Ross Wilson, Dragon, Rose Tattoo, 1927, Eurogliders, Pseudo Echo, Steve Kilbey, and GANGgajang. National Convention Centre. Tickets $90.74-$131.52 from ticketek.com.au.
8pm PAPER KITES The Melbourne indie folk-pop band will grace Canberra to promote their latest album Twelvefour. ANU Bar. Tickets $30.08 from ticketek.com.au. 18+.
8pm L-FRESH THE LION Hailing from Western Sydney, L-Fresh The Lion is an "MC with a purpose", known for his powerful lyrics. Transit Bar. Tickets $15.30 from oztix.com.au.
8pm MATT OKINE After picking up the prestigious Director's Choice Award at the Melbourne International Comedy Festival earlier this year, the triple J breakfast co-host is bringing his unique stand up show The Other Guy to The Street Theatre. Tickets $35 from thestreet.org.au.
8pm THE PIRATES OF PENZANCE Canberra Philharmonic Society's final performance of the Essgee production of Gilbert and Sullivan's operetta about pirates, police and young love. Erindale Theatre. Also 2pm. Tickets $25-$49 from philo.org.au.
From 10am JEWEL OF OLD BUS DEPOT The markets turn into a giant jewellery box for the day, with pieces made from silver, recycled metal art, pearls, precious and semi precious stones, resin, glass and ceramics. 10am-4pm. Old Bus Depot, Kingston. Free entry. See facebook.com.
From 11am ITALIAN FESTA The Italian ambassador Pier Francesco Zazo and wife Svetlana throw open the gates to their residence for a community festival. There'll be food, drink - and Ferraris. 11am-4pm. Free entry. 78 National Circuit, Deakin. See esteri.it
11am RADIOTHON FESTIVE FAIR The 2xx Radiothon will close with a fair at Gorman Arts Centre – there will be stalls, music, food, games and giveaways. Free. 11am-3pm.
3pm THE ROSE AND THE THISTLE Canberra Brass and the Burns Club Pipe Band are joining forces to present a gala concert at Canberra Girls Grammar, Deakin. Tickets $25/$15 at the door.
6pm JOSEPH TAWADROS QUARTET ARIA Award winning oud player Joseph Tawadros is joined by three virtuosos to perform their Angel suite. The Street Theatre. Tickets $29-$39 from thestreet.org.au.
Do you have an event? Email us at canberralife@canberratimes.com.au