Canberra women among country's most influential
Some prominent and powerful Canberrans have been ranked among Australia's 100 most influential women.
A number of the territory's leading government shakers and academics are among the names in The Australian Financial Review and Westpac 100 Women of Influence Awards.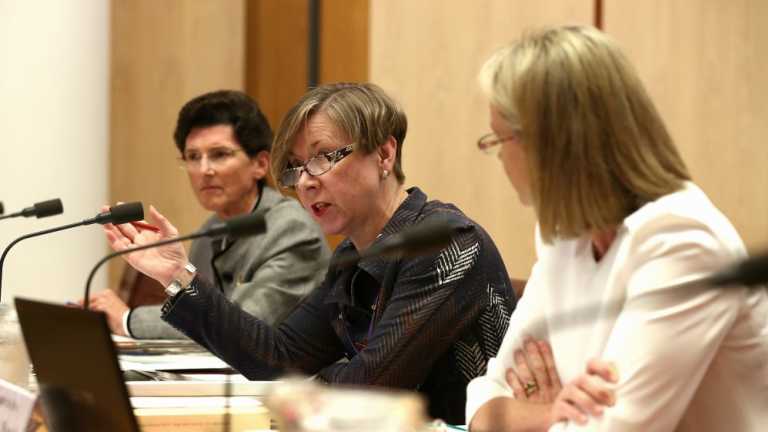 The third lot of awards showcases the country's highest-achieving women for 2014.
Air Commodore Catherine Roberts, who is director general of the Royal Australian Air Force's joint strike fighter acquisition and sustainment program, has been honoured among board and management category winners.
She was previously honoured with the conspicuous service cross for her contribution to the force's aviation-based capabilities.
Department of Finance secretary Jane Halton has been recognised in the public policy area. The appointment of professor Halton to the position in June, after more than a decade as secretary of the Health Department, makes her one of the most senior female department secretaries in Australian history.
Captain Jennifer Wittwer and Susan Harris Rimmer have been awarded in the global category.
Captain Wittwer is director of the Defence Department's national action plan for women, peace and security. She has been in the Royal Australian Navy for more than three decades and has pioneered cultural change in the navy and the broader defence force.
Dr Rimmer is director of studies at the ANU Asia Pacific College of Diplomacy, which is the first of its kind hub in the southern hemisphere for people advancing careers in foreign ministeries, multicultural organisations, policy-making roles and international journalism.
Pia Waugh, who is director of coordination and Gov 2.0 in the Department of Finance', has been recognised for innovation. The role covers whole-of-government technology, services and procurement and sees her run the data.gov.au website.
ANU professor Lisa Kewley is associate director at the Research School for Astronomy and Astrophysics where she leads an ambitious research program about star formation and chemical history of the universe. She was also awarded for innovation.
National Foundation for Australian Women social policy committee chairwoman and Canberra Times columnist Marie Coleman has been recognised under the diversity category.
She is a champion of the women's movement in Australia and was the first woman in the country to head a statutory authority under the Whitlam government. She had a distinguished public service career and was a founding member of the foundation in 1989.