Canberrans lead the nation on fitness and culture, survey shows
With wide, leafy avenues and a picturesque lake at the city's centre, Canberrans have long enjoyed being physically active - and now they have the data to prove it.
According to new Australian Bureau of Statistics data released on Wednesday, nearly three out of four Canberrans participate in sport or some sort of physical activity - the highest rate in Australia.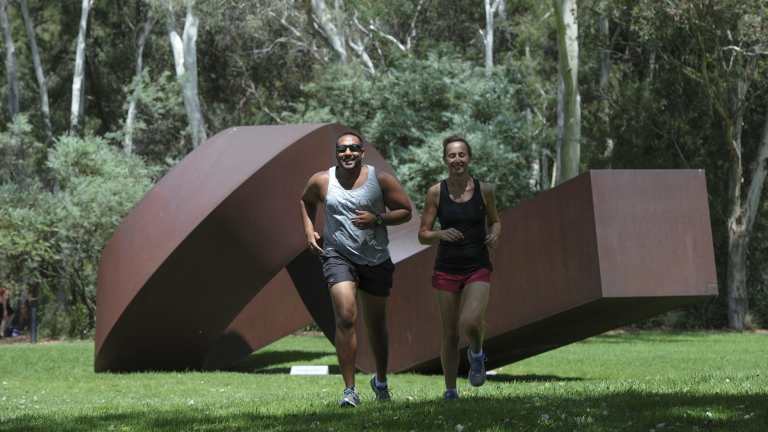 Canberrans are also the most likely in the country to take part in cultural activities, according to the statistics.
Queenslanders were found to be least sporty or cultured, with participation rates of 54 per cent and 24 per cent respectively.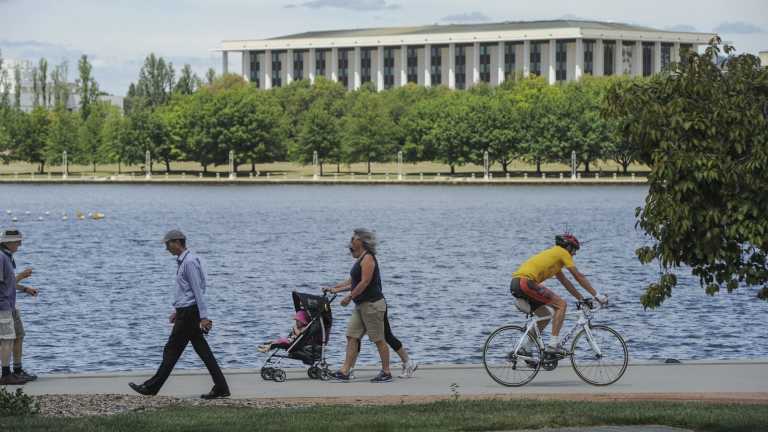 A spokesman for Health Minister Simon Corbell said despite Wednesday's findings, "there remains more work to be done", particularly among school-age children.
"Improved physical activity outcomes across the ACT population provide significant health benefits in the face of a growing burden of chronic disease," he said.
The statistics showed while most men prefer to spend time in the gym, women prefer walking for exercise. Young people aged 15 to 17 also led the trend, with three quarters taking part in sport.
Finance manager Link Perera, of Kambah, regularly runs around the lake where he likes to "clear his head".
"The lake's particularly good and the view's nice. In summertime there's quite a lot of people," he said.
It's not just physical activity, however. People in the ACT are also the most cultured, according to the ABS.
Of people aged 15 years and over, 94 per cent of Canberrans - compared with the national rate of 86 per cent - attended at least one such activity, with the most popular choice being the movies.
ACT cultural inclusion officer Ann McMahon isn't surprised by the new findings.
"I think we have a very particular demographic here, and we also tend to have quite high levels of education across the community. But that's not to say that there aren't also pockets of people who face barriers to access to the arts, and that's the focus of the Community Cultural Inclusion Program," she said.
On top of having a burgeoning local arts scene, Canberra is also in the unique position of being home to several national arts institutions.
"Locally we also have a very well established arts community due to the well established arts and music schools," Ms McMahon said.