Canberra's Amber Nichols wows all five judges on The Voice
Another Canberran is having a crack at WIN reality singing contest The Voice, with Amber Nichols making it through the blind auditions Monday night.
The 32-year-old Telstra executive impressed all five judges during her performance on the second night of the show, which returned for a new season Sunday night.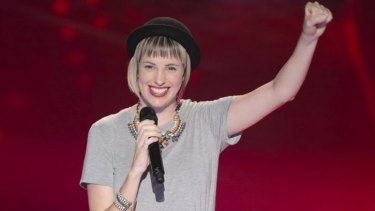 Supported by her husband Pete, one-year old son Charlie and extended family, Nichols wowed the judges with her version of Strong by London Grammar.
"I'd been practicing this song non-stop. I knew exactly what I wanted to do, I had everything perfectly arranged and then the second I stepped onto that stage it just went all out the window," she said.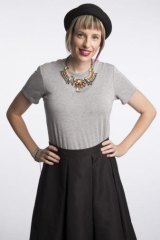 "Just the amount of adrenaline I was feeling in that moment I can only liken it to when I jumped out of a plane."
Despite her nerves, all five of the coaches – Jessie J, Delta Goodrem, Ricky Martin and Joel and Benji Madden – turned around their chairs, giving her the opportunity to choose who to work with, with Nichols choosing the Maddens.
"My whole life people have said to me, 'oh you have a nice voice', but it's your family and friends, of course they're gonna say that. But when it's people that have been successful in the industry… it's really validating."
To watch her audition on TV Monday night, Nichols, who is pregnant with her second child, invited her family and friends to her house.
"We were all gonna watch it together, but I'm going to be doing the Today show first thing in the morning so I'm flying to Sydney tonight and watching it by myself in a hotel room," she said.
"Part of me is like maybe it's better for me to watch it by myself – it's really hard to see yourself on screen. I can just peek out the covers of my hotel room and watch it like that."