Canberra's footprint has room to go up
Canberra is leading the country in the shift towards high-density housing, but progress is being made at the expense of the city's more traditional suburbs, the local chapter of the Australian Institute of Architects claims.
The amount of high-density housing in the capital has increased by 40 per cent since 1985, the largest jump in the country, according to the annual State of Australian Cities 2012 report.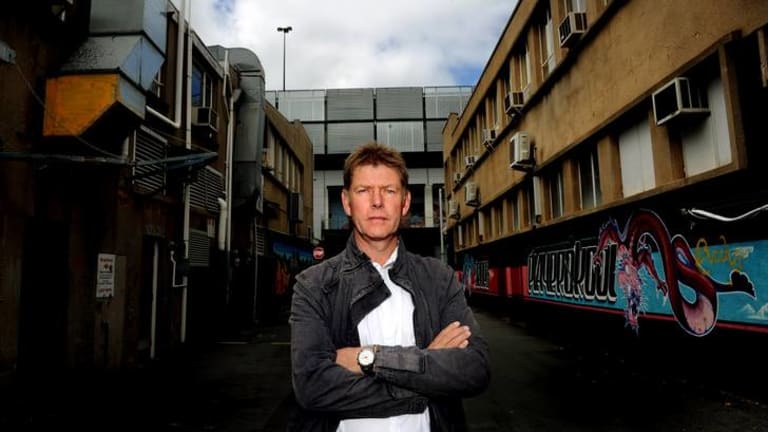 Canberra's dwelling approvals now contain the highest proportion of attached dwellings, approaching 70 per cent.
Despite this, there are areas that are very low density and need to be built up, says Australian Institute of Architects representative Tony Trobe.
He said the footprint of Canberra was still spread out, but the ACT government had ''walked away'' from the small-scale, finer grain increases in density by altering planning guidelines in response to a backlash from anti-density residents.
''I think they're missing a chance for renewal,'' he said.
''Hardly anyone will do a dual occupancy now. The rules have been made so difficult that no one will do them.''
Mr Trobe said the government needed to address the ''trench warfare'' that was taking place in the suburbs and instead encourage greater exploration of the contentious density issue.
''There needs to be a bigger debate within the community about the character of their neighbourhoods,'' he said.
However, Sustainable Development Minister Simon Corbell said the figures outlined in the report indicated plans for higher density housing were on track.
''It certainly reflects that our city is changing,'' he said.
''This is consistent with the government's planning strategy. It is, in many respects, confirmation of the planning processes that the government has put in place.''
He said Mr Trobe's comments reflected the ''diversity of views that exist when it comes to the issue of how urban consolidation and development should be managed'' in Canberra.
High-density housing was one of the 13 initiatives of the Canberra Spatial Plan, launched by Mr Corbell eight years ago.
It stated that the increased population would primarily occur within central Canberra along Northbourne Avenue, Constitution Avenue, Barton and Kingston, alongside plans for residential intensification within a 7.5-kilometre radius of the city centre. Higher density residential developments would be targeted at major employment centres.
Lot sizes and prices were also detailed in the report.
The median lot size has been steadily decreasing over the past decade but Canberrans can lay claim to the smallest average block size in Australia, as well as the highest land price per square metre.
The report also highlighted rental vacancy rates in the capital, which - like Perth and Darwin - indicated that demand significantly outweighed supply.
Morning & Afternoon Newsletter
Delivered Mon–Fri.