Canberra's Lucy Sugerman beats teammates, one step closer to becoming 'The Voice'
Canberra singer Lucy Sugerman gave another incredible performance on Channel Nine reality show The Voice on Sunday night, beating fellow Team Seal members Liz Conde and Brooke Schubert to progress to the next round of the competition.
Lucy's stunning rendition of Space Oddity had the nation watching in jaw-dropped silence during her blind audition on April 30, and she pulled a similar feat on Sunday night.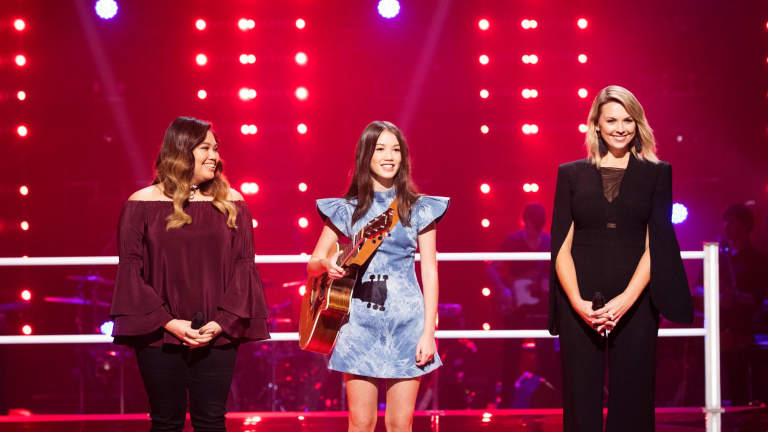 Her ethereal performance of She Wolf by Australian singer-songwriter Sia was hands-down the show-stopper moment of the entire episode.
But she was "beyond nervous" going in to Sunday night's performance.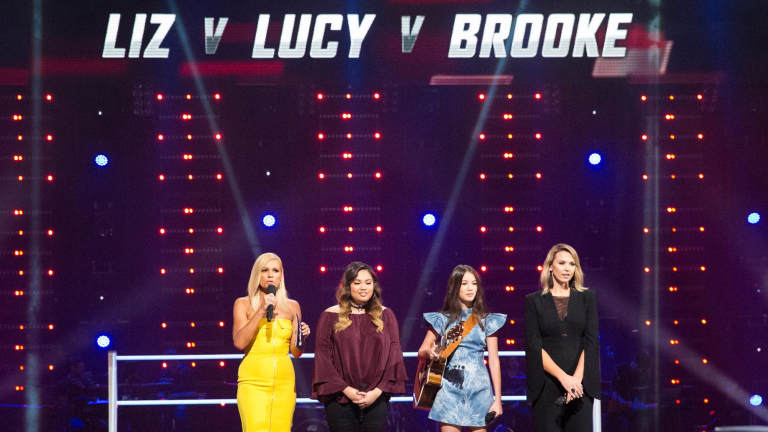 "We had 60 seconds to show that we want to be in this competition and we deserve to go through which was very very stressful," Lucy said.
"We're all very different artists. Liz and Brooke have such powerhouse voices - and then there was me.
"I felt going in that maybe this just isn't my time, I'm still young and I've still got lots of stuff ahead of me - I was just wanting to have a good time."
Lucy said Seal had been key to her win on Sunday night, helping her focus less on her voice and more on connecting with audience members - both on-set in Sydney and at home in Australian lounge rooms. The audience on-set included dad Michael on Sunday night.
"Seal definitely wanted me to be looking at cameras and looking at the audience and never looking down," she said.
"He told me to take control of the performance and connect with the people sitting at home - he was very big on that."
Now that she's through to the final four in Team Seal, and one step closer to winning The Voice, Lucy said it might be time to step out of her comfort zone and put down her guitar.
"I would really like to start stepping away from my instrument actually. It'd be really cool - I've never done that before so it would be quite different."
After two of the show's most memorable performances so far, does Lucy think she can win?
"I don't know about that," she laughed.
"Have you seen the contestants this year? They're incredible. The amount of talent they find every single year is so cool.
"The main thing I want to get out of this experience is to grow as an artist, a performer and a person, and get some exposure."
Bree Element is the life and entertainment editor at The Canberra Times