Cannabis and ammo found in accused gunman's home
A man accused of firing a shotgun into a unit in Griffith on Wednesday morning has been refused bail.
Jayke Fleury, 27, appeared before the ACT Magistrates Court on Thursday charged with discharging a firearm and possessing a 12 gauge shotgun without a license.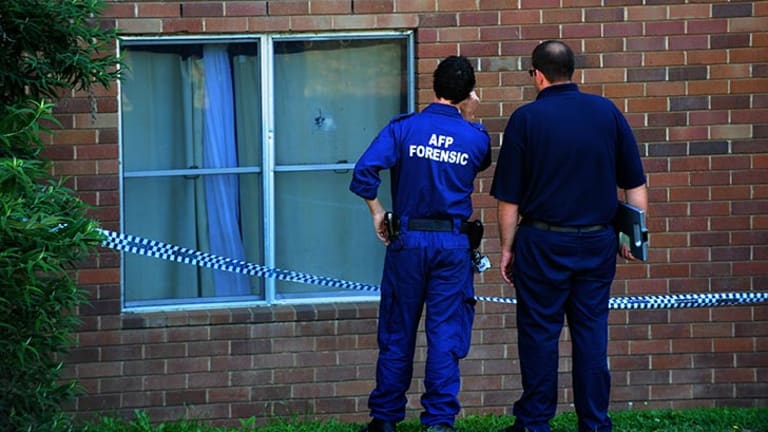 The court heard the alleged shooting occurred after a fight between Fleury and the complainant at a Deakin home on Tuesday night.
Police said Fleury threatened to shoot the complainant during the altercation.
The complainant then went home to his Griffith flat and went to sleep.
He was woken about 2am when a round was fired through the window of a unit at Stuart Flats.
The round went through the window and into an inside wall, but the complainant, who was sleeping in the lounge room, was not injured.
On Wednesday, police raided Fleury's Deakin home and allegedly seized three mature cannabis plants, four shotgun rounds and a 12 gauge shotgun secreted within the roof cavity.
The court heard the firearm is currently undergoing forensic analysis.
Chief Magistrate Lorraine Walker refused bail, saying the accused posed a flight risk, could commit more offences or tamper with evidence.
Fleury's supporters left the court yelling that the police had it all wrong.
Fleury is due to reappear on February 28.
Morning & Afternoon Newsletter
Delivered Mon–Fri.