Claims perceived public sector corruption may have wiped up to $72 billion off the Australian economy have further boosted the case for the establishment of a federal anti-corruption watchdog.
While The Greens have been campaigning for a national integrity agency for years, neither the ALP nor the Coalition have been prepared to bite the bullet.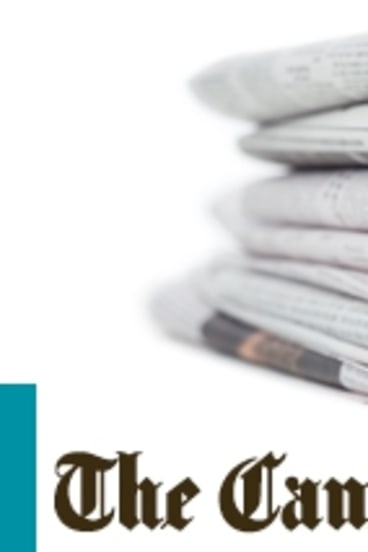 This is despite the fact, as ANU emeritus professor Richard Mulgan pointed out in an article in this newspaper in May 2016, that corruption in all its forms is now a significant political issue.
He cited the Coalition's successful campaign to reinstate the building and construction commission following a royal commission into the building industry and calls by the Greens and the ALP for a royal commission into the banking sector.
Those calls have since borne fruit with the PM acquiescing to the demands, following a "request" from the banks themselves and a threatened revolt by the Nationals late last year.
Additional evidence that some of Australia's most well-heeled commercial and political movers and shakers do not always play by the same rules the rest of us are expected to observe was provided by the leaking of the so-called "Panama Papers" almost two years ago.
Wednesday's news that Australia's standing in international government integrity rankings had slipped from seventh in Transparency International's corruption perception index in 2012 to 13th in 2016 must surely raise the prospect of "sovereign risk" unless we act to counter this trend.
This is in line with a trend that has been emerging for the better part of a decade and appears to go hand in hand with increasing perceptions of corruption in the Australian Public Service.
A survey in 2013 and 2014 found about 2.6 per cent of federal public servants had witnessed acts of nepotism, cronyism and the like.
That has since risen to about 5 per cent of government staff surveyed on the same subject in 2017.
While opponents of a federal integrity commission cite a lack of major corruption scandals, with the exception of such standouts as the Australian Wheat Board's sanctions-busting activities in Iraq and the Reserve Bank's creative note-printing activities, as proof there is "nothing to see here", that is not necessarily the case.
An obvious response is that corruption at the federal level goes largely unnoticed because there is no federal ICAC to detect it.
Mr Mulgan, who accurately predicted the recently-completed Senate inquiry into the need for a federal watchdog would be inconclusive, was on the money when he said: "In the states, anti-corruption bodies have unearthed significant corruption and there is no reason to believe that federal politicians or public servants are more ethical than their state counterparts."
That said, he was also correct in noting that, in the absence of a willingness by the major parties to embrace an ICAC, anti-corruption activists need to think more creatively.
Other, more politically-palatable alternatives than an ICAC, may also need to be explored.
Morning & Afternoon Newsletter
Delivered Mon–Fri.