Casino land plan unlikely to pay out
CASINO CANBERRA has offered to give the ACT government extra land that would allow it to expand the National Convention Centre, in exchange for permission to operate poker machines at the casino.
In its latest attempt to convince the ACT government to grant it up to 200 class C gaming machine licences, the casino said it was willing to hand over the block of land between the convention centre and Glebe Park in Civic, which would significantly increase the land available to the convention centre.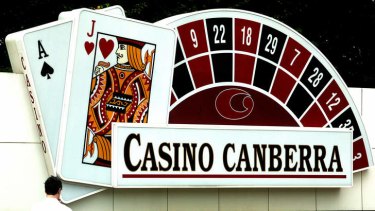 In addition, the casino has told the government it is prepared to pay generous up-front licence fees and that the ACT stood to earn about $4 million a year in revenue through gaming taxes.
''There is no policy rationale for the current prohibition on the Canberra casino from operating [gaming machines],'' it said in a submission to government.
''The casino is able to contribute more to the ACT economy and be a steady source of revenue to support the ACT budget but we cannot do it without gaming machine revenue.''
But the government appears unmoved by the casino's claims that it needs to offer poker machines to visitors to compete with venues interstate. A spokeswoman for Chief Minister Katy Gallagher said the casino's submission would be considered, but it was government policy that the casino could not have poker machines.
Casino management was granted a licence two decades ago on the understanding that it would not include gaming machines. The operators say the venue has struggled to remain viable, and last year cut its opening hours to try to reduce its wages bill.
Canberra Convention Bureau chief executive Robyn Hendry said she understood the casino's position, and the convention centre had been squeezed for capacity for some time. But extending the existing facility risked further delaying the construction of a new, world-class convention centre on the banks of Lake Burley Griffin.
''It would have made sense to expand at the time [of the Convention Centre's refurbishment] but the game has changed since then. Globally cities have been making multimillion-dollar investments in convention centres and my fear is that even if we extended we still wouldn't be competitive,'' Ms Hendry said.
If the ACT government was not able to convince the federal government to invest in a new convention centre, it should investigate financing options that would allow the ACT to go it alone, she said.
Scott Hannaford is a reporter for The Canberra Times.