Charlotte and Jack top names in 2012
KEEP an old name long enough and it will always come back into fashion.
When five-month old William Groenhout starts school, chances are there will be another Will, Bill, or Billy in his class.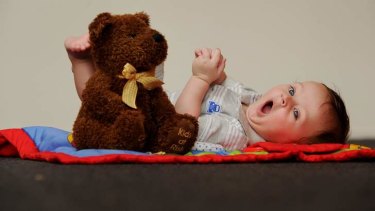 Which makes it much the same situation as 100 years ago. All along the east coast of Australia, William was again a popular choice for baby boys born in 2012.
In the ACT, Charlotte and Jack took the top spots of most popular names with William coming in fourth. While in NSW William topped the list of most popular boy names for the second year in a row, and Ruby was the most popular name on the girl's list.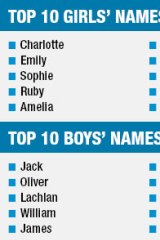 Ruby also took out the top place for girls in Queensland in 2012 and William was third in the list for most popular boys name in the sunshine state.
Attorney-General Simon Corbell said traditional names like Grace, William and Ruby had come back into fashion in the territory.
"William, in particular, continues to be a popular name - having appeared in the top 10 lists many times, including 1913, 1923, 1950 and every year since 2001,'' Mr Corbell said.
Emily, Sophie, Amelia, Chloe and Grace made it to the top 10 girl's names last year, and Ruby, Mia and Lily appeared again after being included in the 2010 list.
While most of the top 10 boys names for 2012 also appeared in 2011, such as Oliver, William, James, Lachlan, Thomas, Ethan and Benjamin, Jack, Lucas and Samuel were added to the list in 2011. Both Charlotte and Jack appeared in the top 10 in 2011, but reached the top spot in 2012.
William Groenhout's parents Ros and Michael didn't realise William was a popular name.
''It was on the short-list as a middle name but we decided on it on the spur of the moment the night he was born,'' Mrs Groenhout said. The Hackett family were one of more than 5000 ACT families to welcome a new bub in 2012 with 2726 girls and 2900 boys registered during the year.