Christine Anu revisits her roots in album ReStylin' Up 20 Years
Christine Anu is feeling reflective. And little wonder. It has been 20 years since her break out album Stylin' Up launched her into the hearts and minds of a loving Australian public. With hits like the anthemic My Island Home and Party, Anu made the transition from dancer (she'd toured with the Bangarra Dance company between 1992 and 1993) to celebrated Indigenous pop star.
Now, to mark her second decade in the industry, she has re-recorded her landmark debut, calling it ReStylin' Up 20 Years.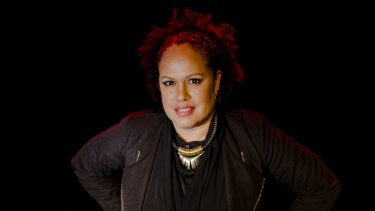 "When I was proposed the idea of celebrating 20 years, I asked if we could do it at 25, so I could do a few more things," Anu says. "You don't think that 20 years is enough to say that people have accomplished things. I mean, you look at people being 20 years old and you call them babies."
Looking back to 1995 when the album was released, Anu wishes she was more prepared for the fame that followed.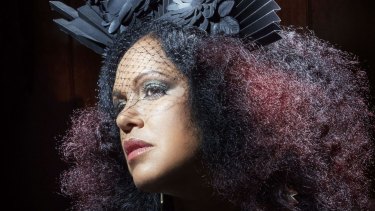 "Every year has been another year away from that first year when I was so green and singing was a very new experience for me. And it certainly was one of those things where I would have loved to have said: 'Hang on, can I just be a talent in development for five years and then we can release my first album?' And then five years after that moment that I first got approached I would be five years older than being green."
Numerous albums and two children later, Anu has had the chance to mature, with her career branching out to television (Outland), film (Moulin Rouge!, The Matrix Reloaded) and musicals (The Sapphires, Rent).
"I'm much further on now. The things that I've learnt about myself, vocally, the control, the way that I've been able to own my art, what comes out of me, my voice, has been something that I say I could only have done having experienced all those wonderful things that I've put together over the past 20 years," Anu says.
For the recording of ReStylin' Up 20 Years, Anu rehearsed with a team of musicians, then went into the studio for just one day to record. She says it was like her version of an Olympic event.
"You work 20 years to that moment and then someone turns around and says 'Right, well we're giving you a day to record it in'. And when that gun goes off, you've got everything that you've accumulated. You could call yourself an aging bottle of good red wine. You've got that moment to give everybody what it is in your sound that you've brewed over the last 20 years and give it all you've got. That's it. That's the Olympic moment."
The result is an album that has played with the formula a little, restyling the debut album for 2015 ears.
"For some of the songs it was hard for me to grasp the idea that they should even be made to sound different," Anu says. "It's not everyone's thing. People are going to listen to that and go 'Why did she mess with that tune'. But I feel that the integrity of the song is still there. All it's done is it's trying on some new clothes."
My Island Home was one of the tracks that received a bit of a face lift.
"It is reflective of my journey down the soul, blues avenue," Anu says. "It sounds like something from the '70s era soul sound."
Christine Anu
Where: The Street Theatre
When: 8pm Friday, August 28.
Tickets: $45 available from thestreet.org.au​