Civic needs more police, chiefs warned
ACT police chiefs have been warned that officers are being repeatedly exposed to serious violence because of dangerously low staff numbers patrolling Civic after dark.
A health and safety notice to the ACT Policing executive in April, seen by Fairfax Media, says the police executive ''tolerated'' the situation despite beat police complaining in writing about inadequate staffing every month for two years.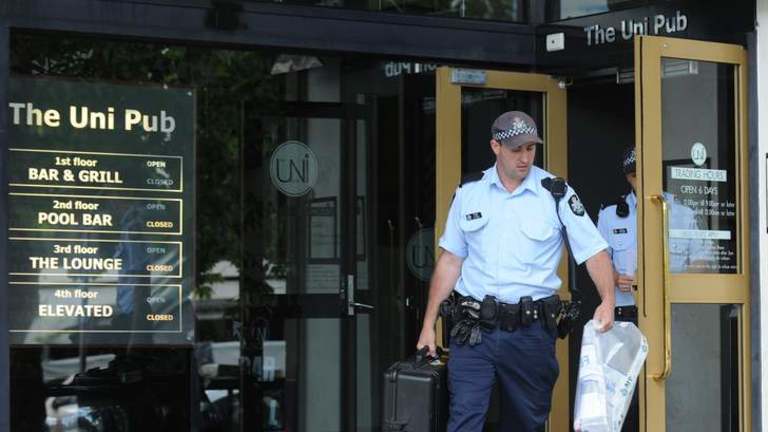 Last week, police management responded by quietly merging an alcohol crime taskforce, established by the ACT government, with the city beats teams.
The taskforce was formed as part of liquor law reforms in 2010 to curb alcohol-related violence and has been partly funded by licensed venues through higher fees.
Pubs and clubs are now asking whether they will continue to receive the same service from the crime squad, whose establishment saw the fees for some venues grow by more than $10,000 a year.
ACT Policing said on Friday the teams were amalgamated to create a ''regional targeting team'' but did not specify whether the combined squad would be forced to perform the roles of both the beat police and the alcohol crime team.
The move comes after June's ACT budget ripped $15 million from the police budget over four years.
Police Minister Simon Corbell's office refused to comment on Friday, directing Fairfax Media to ACT Policing instead, saying it was an ''operational matter''.
The April health and safety notice says it was ''universally acknowledged'' that the staffing levels of the two city beats teams that patrolled the central business district were ''inadequate to allow effective and safe deployment of personnel''.
The report says police management allowed a ''continuation of a situation where staffing levels are so low that members are constantly and continually placed in situations where … they are regularly outnumbered by intoxicated and aggressive people placing them at unreasonable risk of serious injury due to violence''.
The notice said a culture had developed in which aggression, abuse and unnecessary violence were ''apparently accepted'' and police and the public were at risk.
The report details incidents that occurred over two years, including one in 2011 when a city beats team down to four members was surrounded by 150 people until support arrived. ''The deficiency has been the topic of the monthly report submitted from both beats teams sergeants for at least two years.''
An ACT Policing spokesman said there had been ''no risk to the public or police''.
The spokesman said ''various solutions'' to policing the territory's entertainment precincts had been trialled and ''after some consideration, the newly formed regional targeting team provides that solution''.
The spokesman said the combined team had three sergeants, 20 constables and an intelligence officer and police were ''cross-trained'' to perform the roles of the former city beats and alcohol crime targeting teams.
Opposition Leader Jeremy Hanson said the situation was ''entirely unsatisfactory'' and questioned why the government was forcing ACT police to find $15 million in savings ''when resourcing is an issue''.
The Australian Hotels Association's ACT branch said the government should ''urgently clarify'' whether licensed venues would still have specialist help from police to combat alcohol-related crime.
''Licensees in Canberra have been paying significantly higher fees under the new Liquor Act for dedicated alcohol targeting officers to help reduce incidents in licensed venues,'' general manager Brad Watts said.
The Australian Federal Police Association said the merging of the two teams would bolster police numbers and ''improve safety confidence'' for a beat squad that had struggled with ''unacceptable'' staffing numbers for too long.