ACTEW misled its shareholders, the government and the ACT's taxpayers over managing director Mark Sullivan's $855,000 annual salary, Chief Minister Katy Gallagher says.
A letter from the water utility's chairman, John Mackay, to the government in September 2011 assures the company's two shareholders, the Chief Minister and Treasurer, that Mr Sullivan's pay packet was $621,000.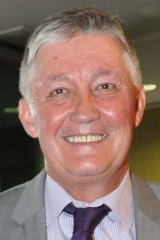 But the managing director was paid $855,000 that year, a figure the Chief Minister says is not appropriate to manage a government-owned water monopoly.
Mr Sullivan is Australia's highest paid water executive by a margin of more than $200,000. An investigation is also under way into how Treasury and Chief Minister's department bureaucrats failed to alert their political bosses to the under-reporting of the salary for more than four months after they became aware of the discrepancy.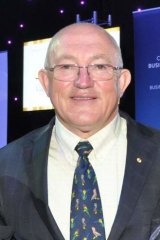 Mr Mackay said he based his letter to the Chief Minister on the same flawed figures that made their way into the annual report and that he and his colleague acted promptly when the mistake came to light.
''It was an honest mistake, we weren't trying to hide anything, there was no conspiracy,'' the chairman said on Tuesday. ''The accounts people went and got a number, jammed it in a report and it was wrong. I am absolutely sure that from a company law sense, we did what we had to do."
Ms Gallagher and Treasurer Andrew Barr have been criticised after it was revealed last week that Mr Sullivan's wage had been under-reported by nearly a quarter of a million dollars in a key company publication and that the two shareholders did not know how much the executive was paid.
The under-reporting in the company's 2010-2011 annual report, published just weeks after Mr Mackay's letter to the Chief Minister and which contained the same incorrect salary figure as the correspondence, was explained as a spreadsheet error.
But the Chief Minister hit back on Tuesday, telling The Canberra Times that her confidence in ACTEW's management had been "tested" after being assured the chief executive's salary was $234,000 less than it actually was.
The letter offered an assurance that the salary of $621,000 had been independently assessed by a company called Egan Associates, in June 2010, which reported it was an "appropriate level of remuneration."
Ms Gallagher described the letter as "clearly misleading".
"This is clearly misleading the shareholders through a private letter after the shareholders had asked more questions," the Chief Minister said.
"This is evidence that we were not asleep at the wheel, that we were asking questions about performance pay and we were given that figure.
"We didn't just sit by and let him get paid $855,000; we were never told.
"In fact the same year that he was being paid that, we were given written assurance that he wasn't."
Ms Gallagher also said that she and her deputy were unhappy with the performance of public servants who knew about the under-reporting four months before their political bosses.
"It doesn't reflect well on the ACT Public Service that on November 9, they advised Treasury officials that there had been a mistake in the annual report and over the next two months it ping-ponged between ACTEW and the public service here," she said.
"ACTEW indicated in an email on November 9, that they would brief the shareholders, and they didn't."
The Chief Minster said she wanted further investigations into the level of Mr Sullivan's salary.
"I'm still trying to ascertain that $855,000 is an appropriate salary - personally, I don't think it is," she said. I think it's very high for a government-owned utility, a monopoly, although I do recognise there are other responsibilities.
"I'm not sure if ACTEW see it this way, but what we have is serious misleading of the community through the annual reports and through information provided to the shareholders.
"We need to get to the bottom of it and Andrew and I are working on that and then we'll make all the information available that we can.
"But I think it's fair to say that confidence has been tested in the advice we are getting, particularly when we have sought specific advice and there it is, clear as day, signed off by the chair and they're out by 27 per cent."
Noel Towell is State Political Editor for The Age