Classy and tasteful top the big race day fashion stakes
No wonder Fashions on the Field winner Jessica Shelton carried herself so well down Thoroughbred Park's runway.
The American-born Shelton just happens to be a New York model who has posed for the likes of Vogue and Harper's Bazaar.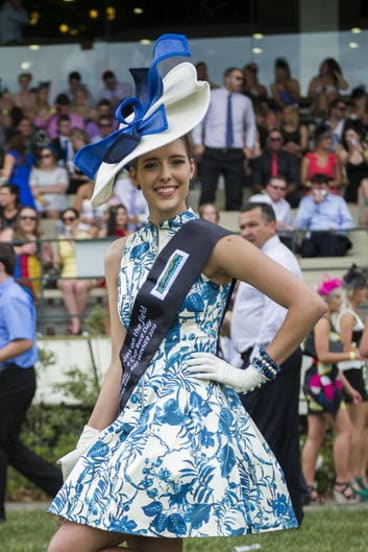 She plans to base herself in Sydney but for now is lying low in Queanbeyan where her aunt, Kate Shelton, runs Benedict House.
Jessica Shelton wore a Cue frock with a hat by Canberra milliner Christine Waring.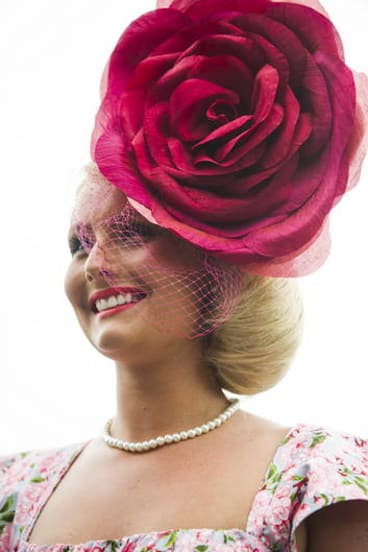 She was announced the winner of the Classic Ladies' Racewear contest.
''I was extra nervous,'' Ms Shelton confessed, adding that she'd had to hobble around on a broken toe.
She said she opted for a well-proportioned ensemble, offsetting her height with a large hat and voluminous skirt for an hourglass silhouette.
Asked to name the biggest race day style mistake she saw, Ms Shelton said, ''Some tend not to remember it is a classic look. You can make it modern without showing too much skin.''
The Millinery Award winner was also the woman in third place, Tahlia Aubusson of Goulburn.
Her topper was an oversized rose by Canberra label Rockstars & Royalty.
Ms Aubusson said her aim was to capture 1950s-style spring elegance.
The Classic Men's Racewear winner was James Pace of Belconnen.
The University of Canberra medical science student happens to have a stylish mother who is a fashion teacher.
Mr Pace's immaculate suit including a waistcoat and tie were from Saville Row of London.
His top hat was likewise from London.
A pair of silver jockey cufflinks at his wrists were the final touch.
''The little things make a difference,'' he said.
A married couple of 18 years, Robert Collins and Tania Constable, won the Classic Couples' Racewear competition.
Constable's ensemble was from Myer and she put her husband in Hugo Boss.
''We're just having fun,'' Ms Constable said. ''We didn't plan to enter.''
It must be said that not all fashion spotted on the day was just perfect.
There were a few scanty tube dresses teamed with bare feet, plus a good number of frocks more than a little too tight and revealing unbecoming expanses of flesh.
DIY hats were popular and, as predicted, ultra-bright and lurid shades of neon popped up everywhere.
Morning & Afternoon Newsletter
Delivered Mon–Fri.