A little over a century ago drugs such as cocaine and concoctions containing powerful opiates were available across the counter, or on prescription, from pharmacies across the western world.
Headache powders fortified with phenacitin, an addictive pain killer linked to an epidemic of kidney cancer, were freely sold in this country until 1977.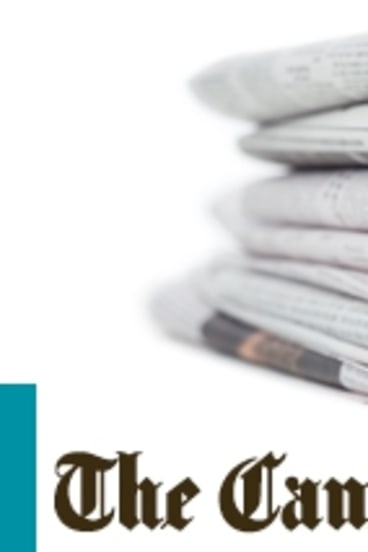 Cold and flu tablets containing more than 800mg of pseudoephedrine, a precursor that could be used in the manufacture of amphetamine-like substances, were freely available across the counter at Australian pharmacies until 2006.
In all of these cases a growing awareness of their harmful side effects, which often included addiction and death, led to them being banned or heavily regulated.
The complaints they were originally used to treat are now being dealt with by equally effective, and much safer, alternatives.
Few, if any, people with specialist medical training would suggest we should reverse any of these decisions.
The over the counter ban on low dose codeine products, such as Nurofen Plus and Panadeine, that came into effect nationally on Thursday, is very much in this tradition.
Earlier this month this newspaper highlighted the dangers of legal opioids abuse in our "Losing Paul" series.
Paul Fennessy, a young Canberran, was one of the hundreds of Australians who have died as a result of overdosing on legal opioids over the past decade.
In America, which is now in the grip of a tsunami of legal opioid abuse, more than 183,000 people have died from overdoses since the year 2000.
Health Minister Greg Hunt has encountered furious opposition to the low dose codeine restrictions despite the fact they bring Australia into line with world's best practice.
While many of his critics, including the President of the NSW branch of the Pharmaceutical Society of Australia, Peter Carroll, do not dispute that codeine abuse can lead to addiction and death, they argue low dose codeine products should be available without prescription.
Mr Carroll, who has come up with many complex pharmacological arguments to support his case, skirts the real issue, writing in one recent article that "making codeine-containing products only available with a prescription is unlikely to help those who might be misusing codeine".
He cites NSW's "real time monitoring system" for over-the-counter codeine sales as the answer.
This ignores the testimony of people such as Sydney's Leah Dwyer who told Fairfax she had been taking at least a dozen Mersyndol (codeine) pain tablets a day and that she had no trouble obtaining large quantities from neighbourhood pharmacies.
Given all products containing codeine, regardless of the size of the dose, have warnings saying they should not be used for more than three days in a row and that if the pain persists you should see a doctor, the objections to making them prescription only are hard to fathom.
No chronic pain sufferer should go down the self-medication route. They should work out a pain management plan in conjunction with their GP or a specialist.
Many users are unhappy with this change, and will find it frustrating. But if the imposition of this inconvenience only saves one or two people from addiction and possibly death, then the exercise has been well worthwhile.
Morning & Afternoon Newsletter
Delivered Mon–Fri.