Con the Fruiterer to give Crace in Canberra
With Australia deep in a federal election campaign, one of the country's favourite adopted sons - Con the Fruiterer - has some pressing concerns of his own.
"He's worried about global warming," his friend Mark Mitchell said. "If global warming happens it means everyone is going to be able to grow mangoes."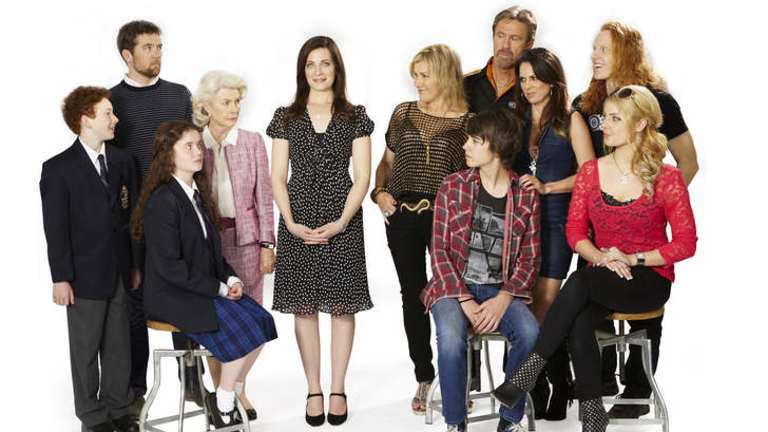 Con the loveable Greek fruiterer with a barrel-load of catchcries ("Bewdiful!", "Cuppla days", "Doesn't madda!") had millions tuning in to the skit show The Comedy Company during the late 1980s.
"Bob Hawke even came on the show and offered him his Australian citizenship papers. They were crazy times," Mitchell said.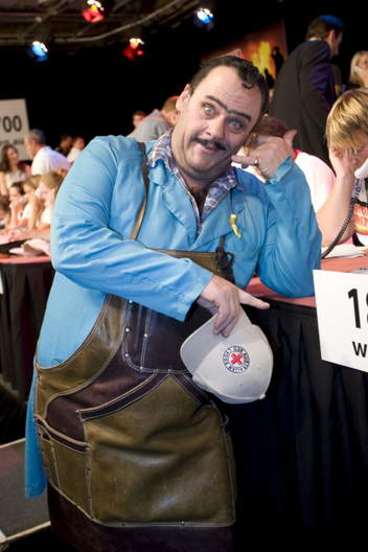 And while Con's dulcet tones may not have been heard recently, Mitchell says he hasn't been silenced.
"Con's still enjoying the benefits that come from being in a black money industry," he said.
"The whole juicing revolution has been very good for Con."
Mitchell, who debuted Con in 1985, says the larger-than-life character never really went away.
"I average an appearance a week as Con," Mitchell said. "I do a lot of after-dinner speaking engagements. I've done every industry apart from the sex industry and the nuclear industry. For the dairy industry, bizarrely enough, I've done 18 engagements. And Con was asked once to stand for the Nationals."
And one week before the federal election, Con is coming to Canberra.
He will be helping on Saturday, August 31 to launch the Crace Community Garden, which is said to be the first of its kind incorporated into the masterplan of a new suburb in the ACT.
Former MasterChef contestant Michelle Darlington, who lives part-time at Crace, and Jason Hodges from Better Homes and Gardens will also help launch the 2000 square metre garden.
I can't wait to see you at the Crace. Bewdiful. I want to come and give thanks, which is what Crace is all about, isn't it? You say crace before a meal.
"Crace is such an exciting prospect - as long as it doesn't come anywhere near Con. He doesn't want people growing their own fruit and vegetables," Mitchell said.
And Con did manage to send this message to Canberrans.
"I can't wait to see you at the Crace. Bewdiful. I want to come and give thanks, which is what Crace is all about, isn't it? You say crace before a meal," Con said.
"I want to come and give thanks for this wonderful vision that has led to this community and this garden. The only way to get smart and get rid of tension is to get your hands in the earth. I don't do it though. I get Marika to do it because I gotta back."
Mitchell said he was still warmly embraced by the public because of Con.
"If I go to Paddy's Market in Sydney or anywhere in Haymarket, something about Haymarket, I seem to get kissed by strange older women. It's both nice and startling because you don't expect it," he said.
And there's no secret to Con's appeal.
"I think he's very social, he loves everyone. He's something of an extrovert without being up himself. He's truly democratic and egalitarian and he doesn't actually see the difference in people," he said.
"And the catch phrases. I think they've locked in with people because they make sense. You can cover a whole lot in life by saying, 'It doesn't matter'.
"I think the real thing about Con's sayings is they're really second-nature, they're real Australian sayings. 'Cuppla days' is like doesn't matter. In a couple of days, you'll forget about it, it won't be a problem. It'll be ripe in a couple of days. Give it a couple of days and it'll be fine. And I think that's the Australian attitude.
[And as an aside, the next generation of Mitchells is making its mark. Mitchell's son Rhys is appearing as Kayne Wheeler in Upper Middle Bogan on ABC2. Rhys was also the screenwriter and producer for the short film We Keep On Dancing which won an award at the 2013 Palm Springs International ShortFest in California and is now eligible for a nomination for an Academy Award.
"I hope he has a huge amount of success. I'm sure he will eclipse me," Mitchell said.]