Coombs shopping centre in the Molonglo Valley approved with conditions
A stalemate over construction of the planned Coombs shopping centre in the Molonglo Valley has been resolved, according to the Environment and Planning Directorate.
A spokeswoman said a stop-work order over the site, in place since January, had been lifted and a development application approved with conditions.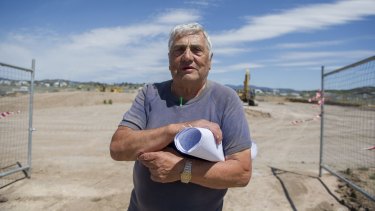 Developer Renato Cervo had hoped to have the Coombs centre open by this winter but had his development application for the project knocked back twice by the directorate, citing problems including noise management and an unattractive design.
A stop-work order was placed over the site in January by Access Canberra until the approvals were given.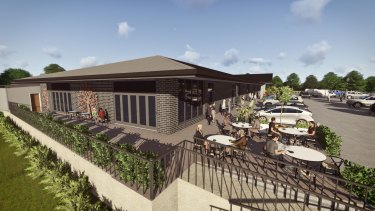 In response, another developer, Capital Estates Developments, is planning to open a shopping centre at neighbouring Denman Prospect by late 2017 rather than 2019, as it originally proposed.
Last week the Coombs matter was "successfully mediated" between the proponent, Mr Cervo, and the planning and land authority in the ACT Civil and Administrative Tribunal.
"The planning and land authority and the proponent have reached an agreement that includes improved facade treatment, greater activation of frontages, improved materials and finishes, treatments to improve the amenity of future adjacent residents, and greater internal circulation space," the directorate spokeswoman said.
The tribunal issued a consent decision, with conditions, ratifying the mediated agreement between the parties.
"The proponent may now continue with the [Coombs] development, as the site is now covered by an approved development application," the spokeswoman said.
However, the agreed conditions must be met before works starts on the site, including a noise management plan to be endorsed by the Environment Protection Agency and the lodgment of final drawings for approval.
Mr Cervo said he did not want to comment until he had the final stamped plan.
The spokeswoman also confirmed Mr Cervo has two years to start the shopping complex and a further two years to complete it, meaning he had a total of four years to ensure the shops opened their doors.
Planning Minister Mick Gentleman "welcomed the successful mediation of this matter".
"The development of commercial shops in Coombs will provide a vital service for local residents and relieve pressure on surrounding shopping precincts such as Weston Creek," he said.
"I am also pleased to see that the proponent has agreed to make improvements to the facade and building materials on site, allowing for a high quality development."
Megan Doherty is a reporter for The Canberra Times