'Cop killer' David Eastman takes fight against murder retrial to the High Court
Accused cop killer David Eastman has taken his fight for innocence to the country's highest court in yet another bid to stave off his second trial for the assassination of Colin Stanley Winchester this year.
Mr Eastman, 71, failed in his latest attempt to block a retrial for the alleged murder of Mr Winchester, 55, who was Australian Federal Police assistant commissioner when he was shot dead in his Canberra driveway in January 1989.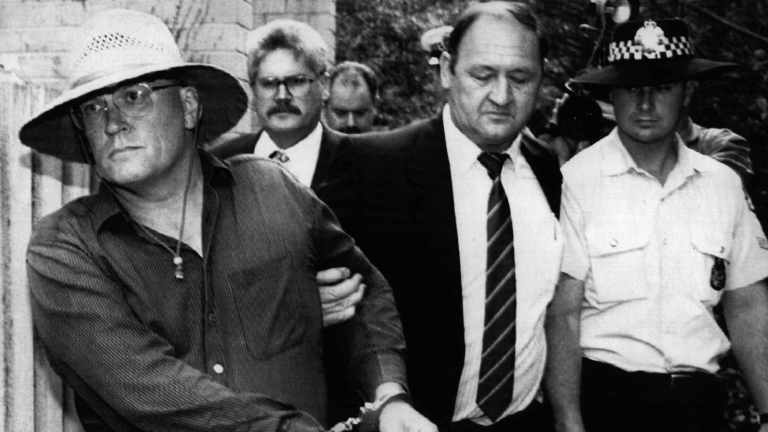 An ACT Court of Appeal decision last month cleared the path for Mr Eastman, a former public servant, to face a jury for the second time over the killing after a series of legal battles spanning more than two decades.
Mr Eastman is now seeking permission to challenge that decision in the High Court, filing an application this week for special leave to appeal.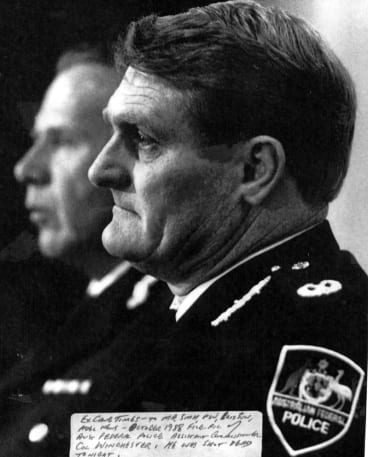 A jury found Mr Eastman guilty of murder in 1995.
That conviction was eventually quashed in 2014 after a court found he did not get a fair trial and he was released from prison after serving more than 19 years of a life sentence.
Prosecutors vowed to push ahead with a fresh trial, prompting Mr Eastman to launch an application for a permanent stay of proceedings.
His lawyers argued a retrial would not be fair and shouldn't go ahead due to weaknesses in the Crown case, failures of disclosure and unfair conduct by police and prosecution lawyers, the amount of time since the crime and extensive media coverage.
Mr Eastman also argued his personal circumstances, including his age, mental health and time already served, weighed against a second trial going ahead.
Acting Justice David Ashley last year threw out that application, but kept his reasons secret so as not to jeopardise the fairness of the retrial.
Mr Eastman challenged the court's decision in the ACT Court of Appeal.
His legal team argued parts of the judge's decision could give the appearance of bias during a hearing, much of which took place in closed court, in October.
Lawyers argued the judge erred in assessing the significance of the prosecution's failure to disclose relevant material, and failed to place sufficient weight on factors which meant the retrial would be unjustifiably oppressive to Mr Eastman.
They said he didn't place enough weight on factors which would likely compromise the fair presentation and consideration of Mr Eastman's defence at any retrial, or on points which meant a retrial would bring the administration of justice into disrepute.
The appeal was thrown out by Justice Robert Osborn, Justice Simon Whelan and Justice Phillip Priest in a decision handed down in December.
"In its decision refusing Mr Eastman leave to appeal, the Court of Appeal was not persuaded that Acting Justice David Ashley's decision was attended by apprehended bias, or that any of the other matters put forward by Mr Eastman should have led to a permanent stay being granted," their decision stated.
The court did not publish the judges' reasons for their decision to protect the fairness of the planned six-month retrial, which has been set down for July in front of former Victorian Supreme Court Justice Murray Kellam, QC.
Mr Eastman strongly affirmed his innocence after the failed court bid and vowed he would continue to fight the allegations against him.
His lawyers, from Legal Aid ACT, filed the special leave application in the High Court on January 3. The DPP has yet to file a response.
Mr Eastman was granted special leave to appeal his murder conviction in the High Court in 1997, but that appeal was dismissed in 2000. A second application was knocked back by the court in 2007.
The ACT government set aside more than $3.3 million for the DPP and court system, as well as $1.7 million for Legal Aid, for the Eastman case in the 2015-16 budget.
Megan Gorrey is a reporter at the Sydney Morning Herald. She was previously a reporter at The Canberra Times.