I first visited Blundell's cottage in 1962 when it was pretty much as the years had left it, although the bulldozers were hovering.
I returned recently to find a renovated building, just waiting for a fitted kitchen, a few bathrooms, a bit of colourbond on the roof, fully landscaped with ample room for extension — a modern real estate agent's dream.
Now we are told that the cottage is closer to the original ("Cottage closer to original form", Canberra Times, 12 January 2019, p 10). If so, why is there no fence? This house originally stood in a large sheep paddock and sheep were the whole reason for it being there, but the sheep were not permitted to wander up to the front door. The fence may have been palings or more likely saplings and a bit of wire netting, but there would have been one.
The sheep are long gone but isn't evocation of them necessary to return to the original?
As for the 21st century state-of-the-art low-maintenance garden, the original occupants would have taken a mattock to that. A few straggling rose bushes, a bit of lilac, some spring bulbs, a bed of vegetables, and perhaps a few pots of geraniums on the wooden verandah (what happened to that?), with some protection from the sheep, kangaroos and wombats, would have been a garden to them.
A large rain water tank reassures us of water supply but there must have been times when the original occupants wondered where the next drop of water was coming from — buckets from the river or creek probably. Another part of the original we don't fully see.
Then we are told about "convict" Blundell.
When he lived in the house, Blundell was not a convict at all, like thousands of others he was more properly described as an emancipist.
Australia is a young country, busily inventing its history.
But even so, it is a surprise to be told that this 21st century pastiche is apparently close to the original.
Ian Burke, Campbell
I'm droning on, but ...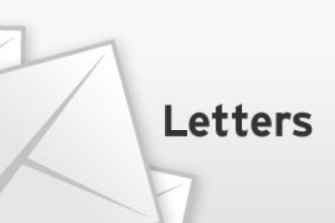 The holidays are over, as are the peace and the quiet of our suburb — the drones have returned and the birds have left, again.
Also making their reappearance are the indolent and insensitive Bonython residents who think nothing of their neighbours when ordering their cups of coffee or easy meals or entertaining their children.
Only a few more weeks and then the drones will, most likely, move to Mitchell to annoy the unfortunate residents in the northern suburbs. Meanwhile, all Canberrans might walk around their peaceful, suburban environs and, looking up, imagine their sky constantly filled with large, noisy, invasive delivery drones and devoid of wildlife.
I definitely don't want that in my future.
Chris Vincent, Bonython
Youthful choice
So David D'Lima (Letters, January 12) sees the solution to the "unacceptable loss of life" at dance festivals as "tougher responses, buttressed by governments commending and supporting drug-free events".
All music festivals are meant to be drug-free and festival organisers go to considerable lengths to stop drugs getting in, but for young patrons these restrictions are just a dare to circumvent.
Pills enhance their experience and thousands of their friends have survived to testify to that.
In a world and economy where unfettered choice is encouraged and celebrated, it comes across as a bit rough to insist that young adults can't choose to consume what they like. It's no one else's business.
If, as the evidence shows, pill testing reduces the risk of a lethal dose, bring it on.
Bill Bush, president, Families and Friends for Drug Law Reform, Turner
Watch Credlin space
Many Australians think that politicians are or can be saviours of the country and resolve its problems ("How Peta Credlin has become the Liberal Party's "great white hope", canberratimes.com, 12 January).
Large numbers of politicians likewise act as if they can become saviours.
None have a ghost of a chance to save the country because they are standard politicians. They direct money and power to their groups and pass the costs on to other groups.
Ms Credlin's career as a lawyer, political adviser and political commentator does not allow us to conclude that she deviates from being a typical statist.
While Ms Credlin is blessed with common sense and has the right enemies, she favours central planning by conservatives as opposed to liberal moderates and progressives.
If Ms Credlin speaks about what economic and personal freedom really means, and what she regards as the proper functions of government, then we can amend our interpretation.
The problem with Liberals — Howard/Abbott/Turnbull,/Morrison — is that they lack any kind of ideological sophistication and are therefore not prepared to make any kind of serious argument against government intervention and taxation.
Victor Diskordia, McKellar
Not quite credible
There is no evidence to support the suggestion that Peta Credlin's "passion is legislating sound policy" ("How Peta Credlin has become the Liberal Party's 'great right hope'," canberratimes.com.au January 12).
If she ever has the courage to stand for any federal seat, urban or rural, she will, for example, have a very hard time explaining away her high-level association with and involvement in the Abbott government's vehement anti-renewable energy claims and inaction and its medieval approach to addressing climate change generally, let alone its lack of interest in implementing any progressive energy and emissions policies for the benefit of the majority outside the Liberal Party's ever-narrowing 'base'.
She did much to entrench the many dangerous policy vacuums within the parliamentary Liberal Party today.
Sue Dyer, Downer
Super phase-out
The superannuation scheme set up by the government had a major flaw. The finance royal commission established that.
There are too many operators with too many accounts making too much money from their clients.
Of course the profiteers and their secondary beneficiaries will attempt to confound the inevitable solution that the first step is most of them must be phased out of the market.
Their protestations should not be allowed to obstruct from the implementation of changes.
G. Wilson, Macgregor
PM's monologue
Wouldn't be summer without a Prime Ministerial monologue about Australia Day, the ideal dress code for public appearances and a 'conversation about Australian values'.
Graeme Rankin, Holder
Let scientists study
As a scientist with nearly 50years' association with the CSIRO, I find myself agreeing with many of the comments of both Ken Helm (Canberra Times, December29) and David Thodey (Letters, January9).
I was a junior research scientist during the 1970s and it is true that the CSIRO environment for a research scientist is very different nowfrom what it was then, bothin regard to the type of science and the way it is administered.
The scientific emphasis of the CSIRO has changed, as it should, and several initiatives mentioned by David Thodey are to be applauded.
Climate science, hydrogen technology and artificial intelligence are areas that the CSIRO needs to be pursuing. However, changes in the way science is administered and funded have not always been so praiseworthy.
Sadly, for decades government funding has not kept up with the steady increase in the real cost of doing research, forcing the pursuit of more and more external funds.
While there is merit in the increased contact with industry, there is a point where the process, and the associated contractual reporting and accountability requirements, impinge seriously on the time available to a research scientist for research.
The present-day CSIRO scientist spends significantly more time not only on chasing funds but also on administrative matters previously handled elsewhere, on contracting external services once handled in house, and on ticking boxes in the various processes put in place to ensure more and more accountability and risk minimisation.
The working environment of a research scientist must allow some creative space and security if we want to see the innovation we expect from the CSIRO – something not always understood by governments more focused on cost rather than investment.
Yes, the CSIRO is still a great organisation, and the CSIRO and Australia are fortunate that its scientists are still dedicated and will put up with a lot in order to do science in the pursuit of making a difference.
Jim Cullen, former chief CSIRO entomology, Melba
Protect Menindee Lakes
NSW Minister for Regional Water Niall Blair is apparently adamant that drought is responsible for the reduced water flows at Menindee, and into the Menindee Lakes, that were a prime cause of the recent enormous fish kill ("Toxic waterways: 'It was Armageddon ..."', Forum, January12, p4-5).
However, other knowledgeable people think otherwise.
NSW Opposition leader Michael Daley is reported to have said: "The people of NSW have watched for 18 months as water theft scandals, water mismanagement ... have rocked far west rivers."
Professor Quentin Grafton, a UNESCO chairman in water economics and transboundary water governance, ruled out drought as the cause, saying: "It's about taking too much water upstream so there is not enough for downstream users, and the fish."
Menindee grazier Rob McBride says it's wrong to assume that evaporation from the shallow Menindee Lakes is "lost to the environment".
Rather, he says: "When the Menindee Lakes are full, we'd get one or two more inches [25 to 50millimetres] of rain. We're affecting our weather patterns." If this is the case – and there's no good reason to doubt MrMcBride's word – MrBlair's plan to "reconfigure" the lakes to reduce evaporation doesn't make sense.
The only way to reduce evaporation is to deepen the lakes.
This would reduce regional rainfall and destroy the important wetland environment of the Menindee Lakes.
D.Mackenzie, Deakin
Cry me a river
Feeling exhausted by the intensely complicated personal dilemmas in the novels recommended by our reviewers, I turned this Christmas to Patrice Newell's The River, which I found secondhand in Vinnies.
True, it was published back in 2003, but somehow I felt the need to read the life of an environmental player rather than a human one. Newell describes her local Pages River (a tributary of the Hunter) so that we feel identified with its fate. We are immensely sorry for it. And as in all good stories, the pace speeds up as we glimpse possibilities for its redemption, and sigh as we read how they are dashed by human turpitude.
So, when I picked up Ebony Bennett's analytic response to the Darling River's Menindee Lake dead fish disaster ("Policy, politicians failing our future" Forum, January12), it felt like the next and updating chapter for Newell's book.
My partner even burst into tears as she read Bennett's detailed profile of Australia as a "land of man-made ecological disaster"... just as one might do reading the Tolstoy chapter where Anna Karenina throws herself under the train.
Until we all become personally identified with the lives of our rivers, our air, our soil and our oceans in this way, I suppose we will continue to allow our governments to regard their degradation by development as "an acceptable tragedy".
As Bennett concludes, a "strong corruption watchdog" cannot come soon enough for any of us who identify with the plight of a river.
Jill Sutton, Watson
Do customers a service
Regular users of the ACTION bus service who travel to Civic would have noted the presence of up to four so-called Customer Service Officers at the Bus Interchange.
I am informed by drivers, that these personnel earn more than the drivers do. It is common to see two of them on duty at the same time at the same corner and, not infrequently, three.
Given the massive operating deficit of ACTION and the latest fare increase, would it not be reasonable to focus on cutting costs and not just increasing revenue, by reducing the number of these people on duty to what is really needed?
Frank Thompson, Weetangera
Trump imitating Nero
Trump is getting more like Nero by the day. He is happy to start the fire and then fiddle while it burns. Nero was condemned as a public enemy in 68AD. Does a similar fate await the Donald?
M.Moore, Bonython
TO THE POINT
OPEN UP LONG PADDOCK
A drive along Flemington Road brings back fond memories of traversing country NSW... long grass and a few dying gum trees.
With the country still in the grip of a worsening drought, perhaps Barr, Fitzharris and co would like to contribute to the drought-relief efforts by allowing our suffering farmers to graze their starving livestock along the "long paddock".
There could be a great photo op for our pollies patting a cow or two.
Peter Toscan, Amaroo
HERE'S SCOPE FOR SKYPE
Surely Mathias Cormann or his staff have heard about Skype?
Gail McAlpine, Griffith
PAYMENT MECHANISMS
In response to G.A.Joseph of Hackett (Letters, January11), the ACT government provides a number of payment mechanisms for paying ACT rates, including online, BPay, EFT and over the counter at a post office. If G.A.Joseph finds the online payment mechanism he/she was critical of to be unsatisfactory, I suggest giving BPay or EFT a go. Both these electronic payment mechanisms provide for verification of payment details before the payment is actually processed.
Don Sephton, Greenway
TRUMP THE ROCK STAR
If President Trump could build his wall of stone, he could become a rock star.
Peter Baskett, Murrumbateman
POSTERS FOR POLITICIANS
During World War II in Britain there were numerous posters reminding the community to be aware of such things as "Careless talk costs lives", and "Dig for victory". With the recent travel expenses incurred by various politicians, this one comes to mind: "Is your journey really necessary?"
Edna Edsor, Chifley
SIGN OF THE TIMES
What is the world coming to? Sign on the door of a shopping centre toilet: "Unisex baby change."
Tom Middlemiss, Deakin
ALL YOU NEED TO KNOW
Scott Morrison is reported (Morrison wants conversation on "Aussie values", canberratimes.com.au, January14) as saying: "I'm making it really clear what my standards and what my rules are." Says all you need to know about the man, really.
P.Moran, Watson
WHY CANADA?
How come the asylum-seeking Saudi teenager Rahaf chose Canada over Australia? Can the Australian authorities please explain?
Rajend Naidu, Glenfield, NSW
WALL OF INDIFFERENCE
Why doesn't Trump just tell his gullible followers that the wall has been built, it's the best wall ever, and Mexico paid for it – then they can all get back to the new normal.
C. Williams, Forrest
Email: letters.editor@canberratimes.com.au. Send from the message field, not as an attached file. Fax: 6280 2282. Mail: Letters to the Editor, The Canberra Times, PO Box 7155, Canberra Mail Centre, ACT 2610.
Keep your letter to 250 or fewer words. References to Canberra Times reports should include date and page number. Letters may be edited. Provide phone number and full home address (suburb only published).