CYT presents Emily Sheehan's Versions of Us at Ralph Wilson Theatre
Versions of Us. By Emily Sheehan. Directed by Jess Baker and Jamie Winbank. Recommended for ages 13+. Canberra Youth Theatre. Ralph Wilson Theatre, Gorman Arts Centre. October 12 to 14, 7pm. More information and bookings: cytc.net.
Emily Sheehan, 28, acted with Canberra Youth Theatre as a teenager. Now resident in Melbourne, the award-winning playwright has returned to CYT - and her memories of adolescence - to write Versions of Us.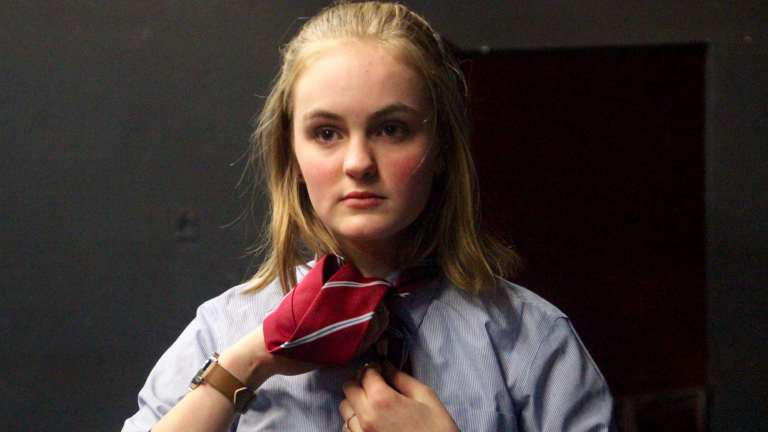 It's a play set in Canberra and workshopped during a series of creative developments with its cast of 12 teenage actors who had already been been cast by co-directors Jess Baker and Jamie Winbank. Sheehan says that as the title suggests it's about the way teenagers play multiple roles during adolescence as they try to find themselves and their place in the world.
"It's what you always do in high school," she says. Some aspects have changed in the decade or so since she was there, of course and she was glad to be able to pick the brains of the cast, getting into the mindset and vocabulary of teenagers of today and how they see and describe the world.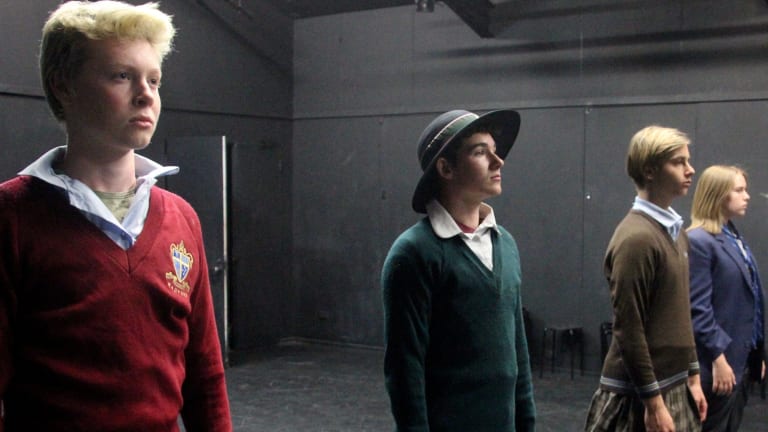 "I let this group of young people set the aesthetic and the work grew from there."
While they talked about their lives with her and each other, no specific incidents made their way into the show - "it's more subtle than that" - but they did help inform the work. It seems, though, that while language and certain aspects of world view may change, many of the basic concerns of adolescence remain the same, including the many complexities of friendship , sexuality, love and body issues.
Sheehan says it's a show in which awkward and vulnerable moments are common.
"Sometimes a character is trying to look like things are normal, are cool, are OK - thats' when they expose themselves."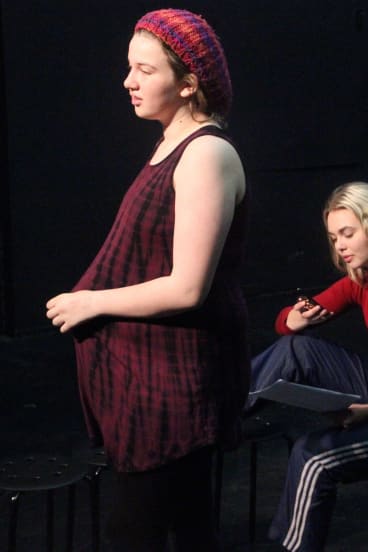 Among the vignettes are a scene in which Jett, who wants to get to know Charlotte, asks her questions about why she left her old school, not realising he is delving into an area she doesn't want to talk about.
"She's pulling away."
There's a comic dialogue among three girls, Kiah, Electra and Isobel, in a K-Mart changing room and "a really tender, lovely scene" in which Amelia is coming out to her best friend Ted as well as another vignette in which a serious emotional moment occurs in the seemingly unlikely scenario of four friends playing an Xbox game: one of the guys has been dumped by his girlfriend and he is self-conscious about his body and feels that might be why it happened.
"That was stuff we talked about and how you don't get to see issues from a different perspective," Sheehan says, explaining why she addressed the body confidence issue from a male viewpoint.
"That comes after an episode where one of the girls has broken up with the guy -she's an aloof character. The cast really wanted to play with stereotypes: the aloof girl dumps the vulnerable boy. She doesn't really have a reason, she doesn't give him a reason and he's expecting her to have one."
And there are many other moments - funny, sad, dramatic, poignant - as the show goes on its way.
Sheehan says she is always interested in "characters, relationships and human beings" in her work. She completed her Masters in Playwriting at the Victorian College of the Arts in 2015. The same year, her first play, Hell's Canyon, won the 2015 Rodney Seaborn Award, and was shortlisted for the 2016 Patrick White Award and was a showcased play in Playwriting Australia's 2016 National Play Festival at the Malthouse Theatre.
Her next commissioned play is Daisy Moon Was Born This Way for Joan Sutherland Performing Arts Centre in Penrith.
"The first day of rehearsal is the day after Versions closes," she says.
"I really love how creative the community is - how I got to create virtual worlds."
Ron Cerabona is an arts reporter for The Canberra Times.