Dancer joins an exclusive Paris club
Canberra's Fuchsia Bullot has become a member of an exclusive - and long-legged - club.
She's the third student of Tuggeranong's Legs Dance Studio to join the high-kicking cancan line of the Moulin Rouge in Paris.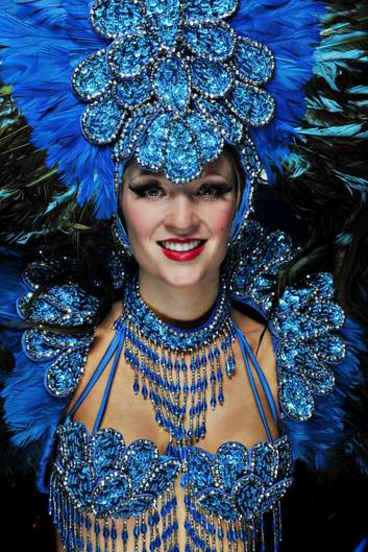 The former Hawker College student said she was ''jittery with excitement'' about starting with the famed cabaret show next month.
''You never really imagine that your childhood wish will come true,'' she said.
Her dream started at the Legs Dance Studio in Greenway, where photographs of past students Amber Robbins and Rhiannon Box, who had already joined the Moulin Rouge, were displayed on the walls and the cancan music was regularly played during practice. ''It just really ignited a passion for it,'' Bullot, 22, said.
And it will be a world away from Canberra where Bullot (named Fuchsia after the flower, also known as the ballerina flower) works in reception at the Canberra International Sports and Aquatic Centre and waitresses at Cafe Brindabella in the Department of Foreign Affairs and Trade.
''I'll think I'm really there when I'm standing in front of the windmill,'' she said, of the Moulin Rouge's famous landmark.
Legs Dance Studio owner Michelle Heine - Miss Michelle to her students - has her own showgirl past.
She worked as a dancer at the Sun City resort in her home country of South Africa during the 1980s when she said the show had an annual costume budget of more than $2 million.
''You had a department just for feathers,'' she said. ''For me it was just absolutely out of this world. I know how I felt when I put those costumes on, so I like my girls to have that opportunity as well.
''I had the best life. I just couldn't wait to get on that stage every day. People don't understand it, it is like a drug.''
Ms Heine, the mother of actress Cariba Heine, who also danced at Legs, said the reason the studio had produced so many dancers for the Moulin Rouge was because few studios actually offered showgirl dancing and training.
''Whereas all my senior girls get to do that,'' she said. ''If they can't learn to walk properly and show off the beautiful costumes, it is a bit difficult for them to get into these shows.''
Bullot had auditioned previously for the Moulin Rouge but been told she was too young. Ms Heine said she never gave up.
''When Fuchsia came to me, all she said to me was 'Miss Michelle, I just want to go to Moulin Rouge' - that was her absolute dream,'' she said.
Former Legs dancer Ms Box, now a public servant in Sydney, danced at the Moulin Rouge between April, 2004 and November 2006. She also appeared in a Bollywood movie and French film while in Paris.
But it wasn't all a glamorous fairytale. Ms Box, 28, said she was the only dancer in her troupe not to suffer an injury and she found some of the choreography a little dated and kitsch. Nevertheless, it was still ''an amazing place''.
''Moulin Rouge is not only about the dancing but about the spectacle, the costumes, the girls and the experience,'' she said.
Her advice to Bullot was not to get carried away by the lifestyle, get plenty of sleep and try to make the most of the opportunity.
''Being a Moulin Rouge dancer opens a lot of doors,'' she said.