Decades of dress-ups in the finest of fashion flair
Canberra's fashionistas have collaborated to create a tribute to a centenary of fashion in the capital.
The Royal Canberra Show's Fashion Through The Ages parades, on Saturday and Sunday in the Leisure and Lifestyle Pavilion, have been put together by Canberra fashion designer and stylist Sofia Polak, and showcase ground-breaking styles covering more than 100 years.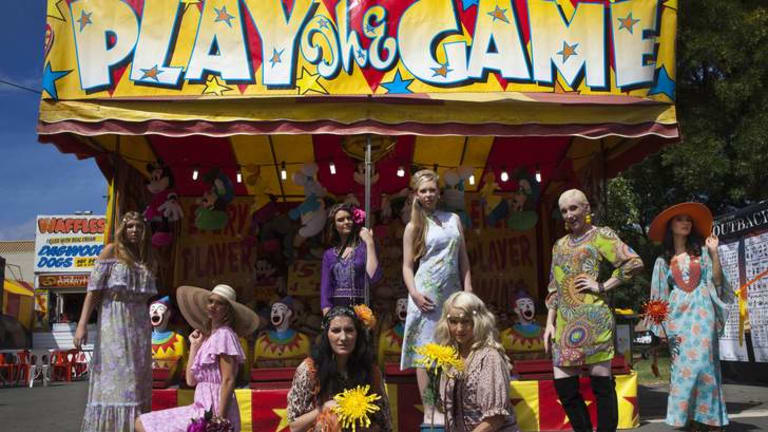 There will be four shows on Saturday, presenting styles from 1900-20, 1940-50, 1960-70 and 1980-90.
Ms Polak said she selected outfits to highlight significant shifts in what women wore.
''In the '90s and 2000s there hasn't really been drastic changes in fashion, we sort of just keep recycling what has been created, so I worked hard in getting the key looks together,'' she said.
Ms Polak began planning the show in December and was immediately drawn to the early period garments, from the 1900s to 1920s, from the thick fabrics, hats and corsets at the turn of the century to the elaborate embellishment common in the roaring '20s.
But with the shows finally put together, it was the psychedelic '60s and '70s that stood out as a favourite.
She said if a similar show was held in 100 years' time, red-carpet gowns with long trains and some of the more avant-garde, high-fashion pieces seen on today's runways would be the icons of our time.
Ms Polak sourced clothes from local costume designer Christine Pawlicki, of Christine's Place at Erindale Centre, and vintage boutique Hipsley Lane in Braddon to put together the presentations.
''They've got a wonderful range of vintage garments, and I did get a lot of the stuff from there,'' she said.
Canberra milliner Christine Waring provided hats and headpieces for the models to wear.
''I really think that without the millinery, the looks wouldn't have been complete, they're a very important component,'' she said.
The Canberra Makeup Academy and freelance make-up artists are helping complete the looks, and all the models are from the ACT.
Morning & Afternoon Newsletter
Delivered Mon–Fri.