Development application lodged for Currong flats site redevelopment
An elm tree outside the old Currong flats inspired the designers redeveloping the former public housing precinct.
The proposed buildings, at the corner of Ainslie Avenue and Currong Street North near Gorman House, will have three storeys more than the previous eight-storey Currong public housing blocks.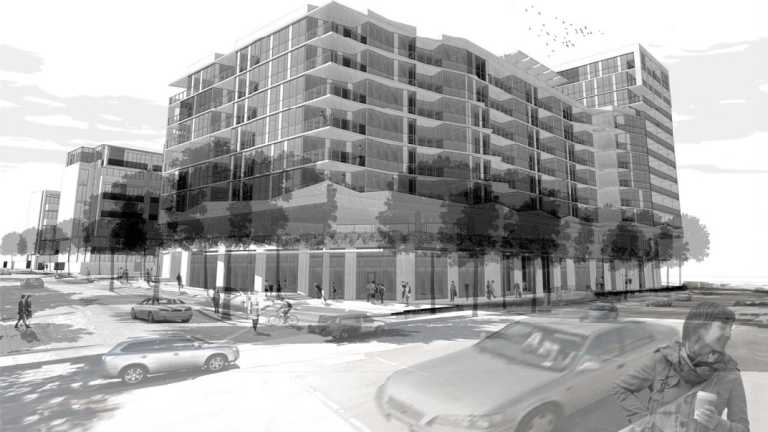 The proposal makes room for 366 dwellings, included in the $74.7 million first stage of the redevelopment.
About 2,879 square metres of commercial space and 848 square metres of community areas have also been proposed, which will include a childcare centre.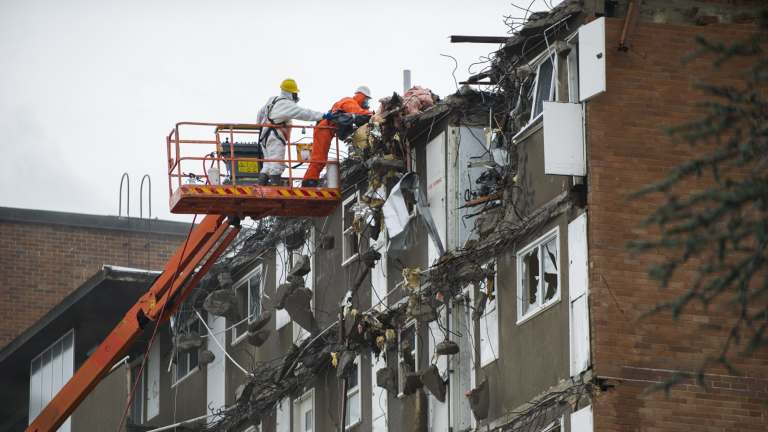 Petrie Street would be extended through the former public housing site to Cooyong Street, with the second stage of development to be built on the other side of the new roadway.
An arcade would pass through the four to seven-storey building fronting Cooyong Street, while a landscaped courtyard would back onto Currong Street.
An underground carpark is set to hold 758 parking spaces, with another 138 surface parking spots around the site.
Security staff would patrol the site, while residents would have access to the gated underground carpark for vehicle protection.
"[The development] will make an important contribution to both day-time and night-time activity for the precinct and will add to the vibrancy of the city centre and the Braddon area," the Purdon Planning application said.
"It is a contemporary architectural statement responding to the built up, formal character of the city centre whilst also providing a sympathetic and appropriate response to the Braddon residential area."
The application said the designers drew inspiration from the large American elm tree on Currong Street, which would help "align contemporary building and urban design concepts with a well-established, significant component of the living landscape".
No trees would be removed if the application was approved, the application said.
As part of the construction, the wall and balcony panels were designed to represent leaves while the stone courtyard walls and metal would represent the bark and branches of the tree.
"The large American elm will be visible through a number of vantage points around and through the site," the application said.
"The buildings on this site respond intimately to the nature of the tree."
The former flats, which were first constructed in 1959, were originally used to house public servants. The last tenants left in 2014, ending eight years of student accommodation in the building.
Demolition continued through 2016, but asbestos removal pushed the cost of the works to almost $14 million, more than double the contract price.
The site was sold to developer SHL in February last year for $47 million.
Comments on the development application will be accepted until Thursday, January 19.
The plans are available on the Environment, Planning and Sustainable Development Directorate website.
Stephen Jeffery is a producer at The Canberra Times