For all the money spent on investigating whether fast rail between Sydney and Melbourne could ever happen, the idea has always taken on a luxurious, pie-in-the-sky quality.
It's treated as the kind of project that might happen when there's more money lying around. Expensive reports giving a price tag to a fast rail track get shelved and gather dust. When companies like Consolidated Land and Rail Australia say they could build fast rail, or when a government report is tabled, the ensuing silence is a good sign of how seriously the project is taken. It gets deferred, until the next politician's thought bubble, or the next costing exercise.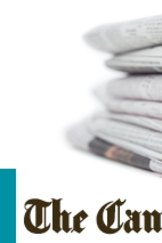 Such a meandering, leisurely path to high-speed rail is possible because until now there hasn't been any deadline or threat to the project to add urgency to the debate. That changed on Friday, when Infrastructure Australia said rapid growth on the fringes of Melbourne and Sydney threatened to add billions of dollars to the cost of building a high-speed rail line between the two cities.
The agency's warning that developers could buy up the corridor within the next three to five years and jeopardise high speed rail changes the debate about the project. Hopefully it will sharpen the nation's thinking about whether it really wants a fast train.
That NSW and Victoria would have to get in early and buy land along the proposed rail corridor now or face an exorbitant price rise should draw a commitment either way from the state and federal governments about whether they actually want to proceed.
NSW Premier Gladys Berejiklian has been said to be cold on the idea of high speed rail to Sydney, a major hindrance if it's ever to happen. A federal government report spearheaded by Liberal MP John Alexander looks doomed, like its predecessors, to gather dust on a parliamentary library shelf somewhere given there's been little said since it was released earlier this year.
Another reason for the national ambivalence about the idea is simply the finances involved. A 2013 Labor government report gave it a hefty price tag of $114 billion, hard to justify given the project doesn't appear to fix any immediate crisis, but instead creates longer-term benefits that are harder to imagine. The latest Coalition government report in February said the Commonwealth, states and territories should use 'value capture' methods to ease the cost burden on the public, something that hasn't been discussed since.
Ultimately high-speed rail needs some champions at the highest level of state and federal politics if it's to be anything more than a pipedream that induces more eye-rolls every time it's mentioned. Because the problems it will solve aren't at crisis point yet, there's a major risk Infrastructure Australia's three-to-five year deadline won't be met, and the project will stay at the bottom of the priority list.
If Canberrans, and Australians, want it to happen, now is the time to get vocal.