It's easy to be wise after the event, as the saying goes. However, the number of people chanting "I told you so" after the collapse of electronics retailer Dick Smith on Tuesday has been abnormally large, and at least one politician – Nick Xenophon – has demanded to know what the corporate regulator, ASIC, was doing while the company unravelled.
The repercussions of the collapse look bound to be widespread. Customers who bought gift cards have already been advised these won't be honoured and that they are in effect unsecured creditors. The leave and superannuation entitlements of the firm's 3300 employees are by no means guaranteed, and of DSE's many creditors (who are reportedly owed $340 million), only the banks look likely to get all their money back.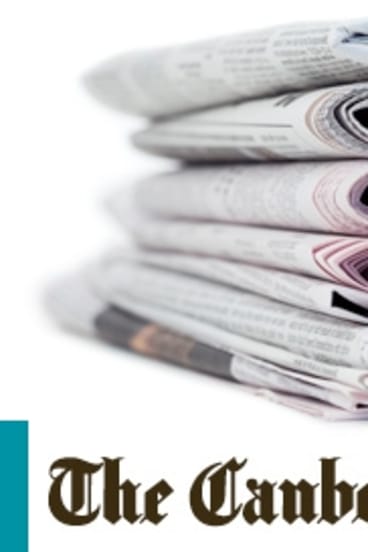 If DSE emerges from voluntary receivership in slimmed down form (the most likely scenario if a corporate saviour can be found), many DSE employees may be let go. The regulatory issues will take longer to unravel, and will focus on the roles of ASIC, Anchorage Capital Partners, and Deloitte.
Anchorage is the private equity group that bought DSE from Woolworths in September 2012 for $20 million and then refloated it on the ASX in December 2013 in an IPO valued at $520 million. By September 2014, Anchorage's owners had exited the DSE share register, selling most of their stock above the $2.20 float price. Deloitte is DSE's auditor; it gave the company's finances a clean bill of health in August, not remarking at all on the refinancing problems and inventory issues that would eventually drag the firm under.
The transformation of DSE from unloved Woolworths subsidiary to ASX darling in less than two years was one the more notable business successes of 2014-15, with some commenters even casting aspersions on the abilities of the firm's previous managers. Others, including the chain's founder, Dick Smith himself, were more sceptical. They queried Anchorage's actual cash commitment to DSE (only $10 million), its prompt write-off of inventory, and other accounting anomalies. Others questioned Anchorage's decision to sell all its shares so soon after floating – hardly the actions of a management team excited about their company's future – while yet more said the company's strategy of competing with two well-established retailers (JB Hi-Fi and Harvey Norman) without those two companies' product range and market presence was doomed to failure.
DSE's metamorphosis was inspired in part by investor excitement verging on irrationality about IPOs – and by slick salesmanship backed by apparently promising cash-flow and profit forecasts. The causes of its demise have been more prosaic: a managerial misreading of the consumer electronics retail sector, poor inventory control, and lax debt management.
If playing the share market is propelled in the main by expectations of dividend flow or capital appreciation, the DSE collapse serves as useful reminder that nothing is guaranteed. Nevertheless, the brevity of DSE's final incarnation – and the fact that it was adjudged as being in sound financial health as recently as August – invites serious questions that cannot be dodged.
Morning & Afternoon Newsletter
Delivered Mon–Fri.