Dismay grows over WIN shift to Wollongong
The widow of legendary WIN News presenter Peter Leonard says he would be ''shattered'' by the service no longer being broadcast from Canberra.
And Chief Minister Katy Gallagher has personally written to the WIN network boss to express her disappointment and urge the network to reconsider its decision to move the newsreader position out of the ACT.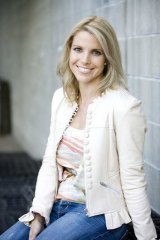 It was revealed this week that after almost 25 years broadcasting a news service from the national capital, WIN News Canberra would be broadcast instead from Wollongong.
Leonard, who died in 2008 after 16 years with WIN in Canberra, was the much-loved and genteel face of the network in the national capital. His widow Gwen, who still lives in Canberra, said she feared for the future of the local news service and its proven record as a training ground for young journalists.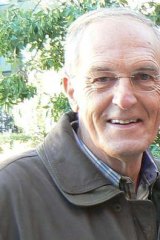 ''Peter would have been devastated,'' said Mrs Leonard. ''He loved his time with WIN and he loved the people he worked with. It's obviously a cost-cutting exercise and I suppose something like this is inevitable in these times. I think the great pity for local people - the presenters and the journalists - is that another avenue has been cut off for them.''
The newsreader for WIN was also often an ambassador and promoter of many local causes and charities, with Leonard lending his public persona to many worthwhile events.
How that will operate now with the newsreader no longer based in Canberra remains to be seen.
''I think it's a pity for Canberra and a pity for the charities,'' Mrs Leonard said.
WIN on Thursday declined to answer any questions about the logistics of the new arrangements or to address rumours about the replacement presenters or future coverage of local Canberra news.
The network has previously said that Canberra would continue to receive a 30-minute live broadcast, beamed from Wollongong, using stories put together by a skeleton staff of three journalists in the national capital.
It is understood that stories will have to be filed to Wollongong by 5.40pm to meet production deadlines, which would affect late-breaking news. The present news service is broadcast at 6.30pm. The late edition of the news also looks like getting the axe.
It is also understood WIN sounded out MIX 106.3 newsreader Julie Snook about taking over from Canberra presenter Danielle Post, who presents her final bulletin on Friday. But in a matter of just weeks it seems all that has changed.
The suggestion now is that former Canberran and Matildas soccer player Amy Duggan (nee Taylor), who has worked for several years with WIN in Wollongong as its sports presenter, will present the Canberra news.
Duggan, then Taylor, caught the attention of the nation when she was chosen as the cover girl for the Matildas' controversial nude calendar launched in 1999 before the Sydney 2000 Olympics. She grew up in Tuggeranong and dabbled in modelling, appearing on the cover of Inside Sport. Duggan joined WIN initially as a presenter on Fishing Australia and has gone on to become one of its most popular local personalities.
Chief Minister Gallagher took to Twitter on Wednesday night to express her disappointment and wrote to the network's general manager Paul Vautier, to urge him to reconsider the decision.
''I just can't believe that in taking the decision to broadcast from Wollongong that the WIN news team in Canberra will be able to deliver the standard of news bulletins that have been broadcast from the Kingston studio,'' the Chief Minister wrote.
''The relationship between WIN staff and Canberrans runs deeper than just the delivery of news. The anchors, in particular, get very involved in local community life and have been warmly embraced by local community organisations and the community in general,'' she continued.
''I am sure that there will be a strong reaction from the local WIN audience to this decision [as there is when WIN broadcasts from Wollongong during the quiet Christmas period]. I would urge WIN network management to reconsider this decision.''
Ms Gallagher said in her letter she would be available to discuss the issue should the network wish.
She was joined by other local politicians and media personalities, including Greens MLA Shane Rattenbury and Channel Ten presenter Hamish Macdonald, who also denounced the decision on social media.
Megan Doherty is a reporter for The Canberra Times