Dr Graham Farquhar to advocate for long term research funding
Senior Australian of the Year Dr Graham Farquhar will use his year in the spotlight to advocate for long term funding certainty for scientific research.
Speaking the day after accepting the award, Dr Farquhar said he still hoped to keep up with his research, but said the year would "give me a chance to push favourite causes, like making good use of the talents of senior people".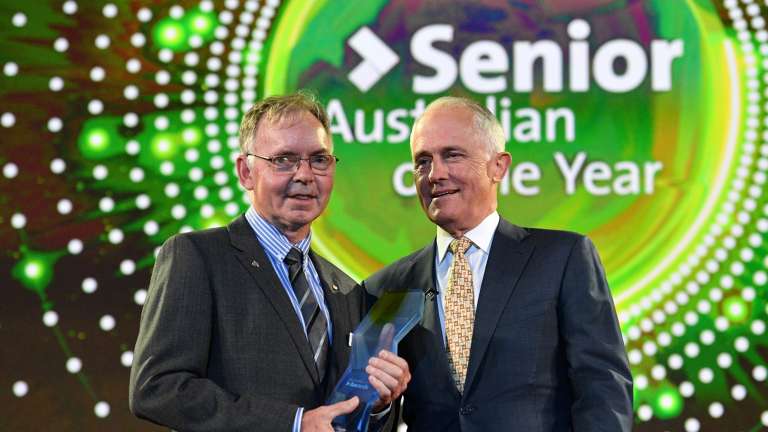 Knowing that he has the ear of some of the most senior decision-makers in the country, Dr Farquhar hopes to push for funding for research that needs many years to be successful.
"I do feel that longer term research, longer than 2 or 3 years, is an issue thats worth exploring," he said.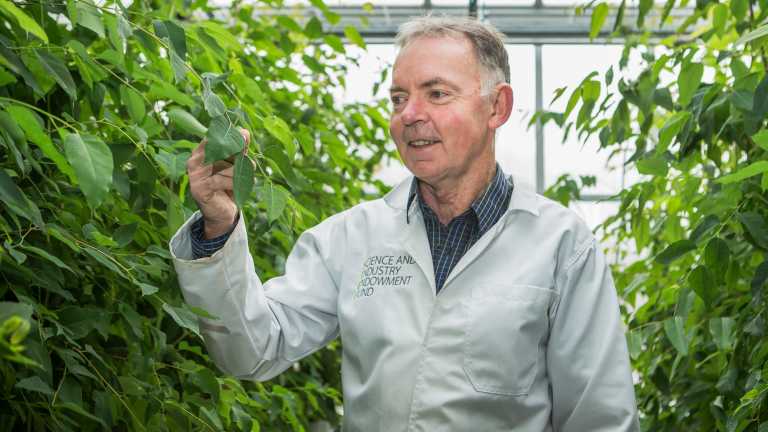 "Hopefully we can take a longer term view, hopefully they see that investing in research for the long term is useful."
In the 50 years since he first graduated with a Bachelor of Science at ANU, Dr Farquhar says the increase in research funding coming from grants creates a more difficult environment for longer term, ambitious projects.
"I think [Professor Michelle Simmons] said it really well actually, we've got to encourage people to work on hard topics and working on hard topics means there's a chance of failure. We've got to make sure there's some way of judging whether failure of a particular piece of research is because of doing bad science or whether it's the luck of the draw."
"I support Michelle in her call for people to do difficult research on hard problems and deep problems," he said.
Dr Farquhar also paid tribute to the support he has received from Australian National University, particularly that from Vice Chancellor Brian Schmidt.
"At a personal level Brian Schmidt has been extraordinarily supportive," he said.
"He has a Nobel Prize of his own so as soon as he learnt that I was getting the Kyoto Prize last year he swung into action because he knew what it would involve. He said you're going to need administrative support and that sort of thing because he'd been there and done that."
He hopes that the award will bring recognition to ANU, drawing attention to the work being done at the university. Although Dr Farquhar now lives in Burra, he said he identifies as a Canberran, living in Yarralumla before moving just beyond the border.
"I've lived all around Canberra and, more to the point, the reason I was nominated in the ACT is that that's where my work is," he said.
Dr Farquhar said he hoped the honour would also lead to Canberra to get "more of a fair go".
"I think it's helpful for Canberra to see recognition for people doing something substantial," he said.
"Hopefully if they see people doing good biophysics along with good music and good poetry etc then it will change the image of Canberra."
Sally Whyte is a reporter for The Canberra Times covering the public service.