Elite teachers told to reapply
Some of Australia's preeminent classical and jazz musicians have been rejected for transfer into the restructured School of Music - instead being advised to reapply for new jobs through a formal panel review.
While an estimated 10 staff are hoping to leave the beleaguered School of Music through its redundancy program, it is believed that of the 14 academics who wished to stay, 11 received rejection letters from new director Peter Tregear yesterday.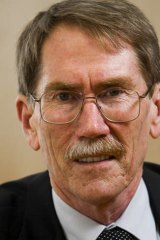 These include acclaimed harpist Alice Giles, saxophonist John Mackay, pianist Arnan Wiesel, violinist Thor Fromyhr, and musicologists Jonathan Powles, Ruth Martin and Alistair Noble.
All staff were originally spilled from their jobs when a major structural overhaul was announced at the school in May to make courses more vocational and less performance-based in a bid to save $1.5 million a year in costs. Then staff were told they would require a PhD to stay on.
The National Tertiary Education Union successfully challenged both moves and recently walked out of negotiations saying the university was not serious about offering ongoing employment to existing staff.
As of yesterday, only three academics are believed to have been retained - one selected in a direct transfer and the others unaffected by changes to their job specifications.
Of the eight administrative staff hoping to keep their jobs, two have been selected by direct transfer into general administrative roles.
But Professor Tregear was at pains to say the rejections were based on an incompatibility of job specifications, rather than the new school not having a place for existing staff.
''This is not a rejection of their skills, but a rejection of how their current position maps onto the new ones,'' Professor Tregear said.
He encouraged staff to reapply for the new positions.
The union, however, issued a formal dispute with the ANU yesterday.
''This is nothing short of a disgrace and a further humiliation to the hard working and highly capable staff of the School,'' National tertiary education Union ACT secretary Stephen Darwin said.
''These decisions are as absurd as they are insulting. It inevitably destroys any confidence that we may have had that the next internal expressions of interest process will offer any fairer or more reasonable outcome,'' Mr Darwin said.
The union was yesterday getting legal advice and had advised rejected staff to notify an immediate grievance and not to be ''intimidated by this assessment into leaving.''
''The university under the ANU Enterprise Agreement has a responsibility to redeploy and accommodate staff and the NTEU will support everyone directly in asserting these rights,'' Mr Darwin said to staff in an email.
He said the development now put the future of the school in the balance, ''as it is now impossible to see how the school can now expect to operate effectively in 2013''.
Professor Tregear said he would work as quickly as possible to facilitate the next round of applications and hoped to have staffing decisions completed by the end of November.
Appointed staff will be expected to help formulate the new curriculum and courses in time for the new academic year next year.
Professor Tregear said he was sincere in wanting existing staff to apply. ''I do expect staff to succeed and to come across under the new structure,'' he said.