Entrepreneur shows you can put a price on love
Being a good friend has put money in the bank for Daniel Joyce. The thirty-something entrepreneur is the Donald Trump of agony aunts as he came up with his most successful business ideas when lending a sympathetic ear to whingeing friends.
The former Macquarie Bank investment analyst-turned-entrepreneur created, developed and then sold his RedRoomDVD business - a DVD rental system which works like an ATM - to Video Ezy in 2011. Within seven years, the company had evolved from Mr Joyce listening to his French housemate complain about not being able to rent a film at 2am to RedRoomDVD's 105 outlets, 300,000 members and 30 full-time staff.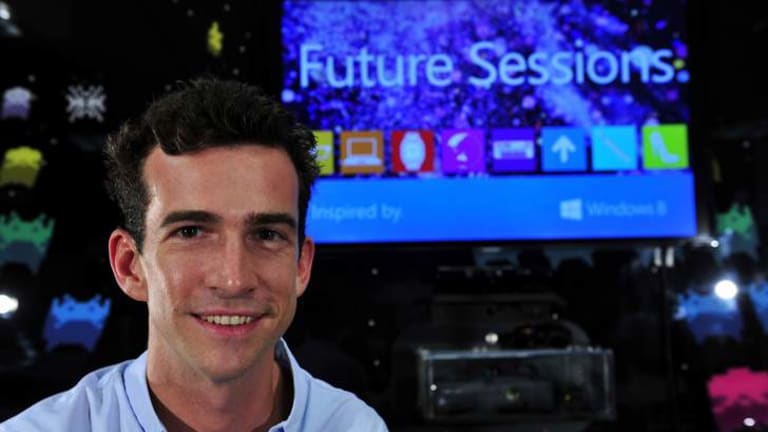 He then thought of his latest venture over dinner with a friend.
"A friend sat me down at dinner and said 'who can you set me up on a date with? I'm 30, attractive and single, why can't I meet someone? Get out your phone, look through your directory, who do you know?' After brushing her off telling her she'll find someone I scrolled through and found a friend, asked her if she knew the guy, she said no so I sent them a joint Facebook message introducing them to each other," he said.
The two mutual friends promptly began dating and moved in together while Mr Joyce got busy setting up www.MayDate.com, the only trust-based online dating site in the world, which raises funds for Camp Quality, the Heart Foundation, AIME Mentoring and The Pinnacle Foundation.
"Very rarely do single people call out to their friends for help because you seem like a loser and not often enough do you as a friend really take the time to be conscious about who you could set your friends up with," he said.
Rather than traditional dating websites, MayDate.com encourages singles seeking love to start a campaign which taps into their social network and in turn gives back to society. Once a campaign is started, the love seeker invites friends to suggest potential dates and pledges a dollar amount they will donate to charity for every date a friend sets them up on.
"The dates are trusted because they are being suggested by mutual friends, we launched just before Christmas in 2012 and so far 40 dates have been pledged," he said.
Speaking to students at the new Microsoft Tech Lounge at the Australian National University on Tuesday, Mr Joyce showcased why he is the prince charming of startups.
"When you want to start out just have an idea, not a grand plan of how you're going to take over the world with your 'vision', just do something," he said.
"Vision is important when the idea grows. The visibility of that vision to those around you and your staff really drives accountability and a belief in the projects at hand when the stages of the business progress.
"Walt Disney's vision was to make people happy. RedRoomDVD, which was like a seven year MBA for me, was to better connect people to entertainment. Now with MayDate.com it's about creating opportunities for others."
In Canberra to take part in Pedestrian.tv's first Future "edu-tainment" Session which focused on how to build and sell a startup business before the age of 30, Mr Joyce, said young brands need to realise their worth to a world still reeling from the financial crisis.
"For young brands you can't underestimate how important you are because for many big, really successful brands they are stale big, behemoth co-operations that have been doing the same thing for years. When you've got a young, fast growing upstart with passionate customers they find it hard to do that themselves.
"It's like when McDonald's starting selling nudie juice it was a massive thing for nudie but also for McDonald's to be able to all of sudden seem healthy.
"As a small brand you've got to recognise how much power and cred you really have with these big brands because you're doing something, you're innovative which is something big brands, typically, find very hard to do," he said.

Jenna Clarke is fashion and lifestyle writer/editor with Fairfax Media.
Morning & Afternoon Newsletter
Delivered Mon–Fri.