Exhibition Park the ark for animals
Exhibition Park provided shelter to dozens of horses, dogs, and even a solitary cat, as property owners fled the string of fires raging around the ACT region on Tuesday.
Nearly 70 residents packed up their horses and fled their homes to travel to the safety of Exhibition Park.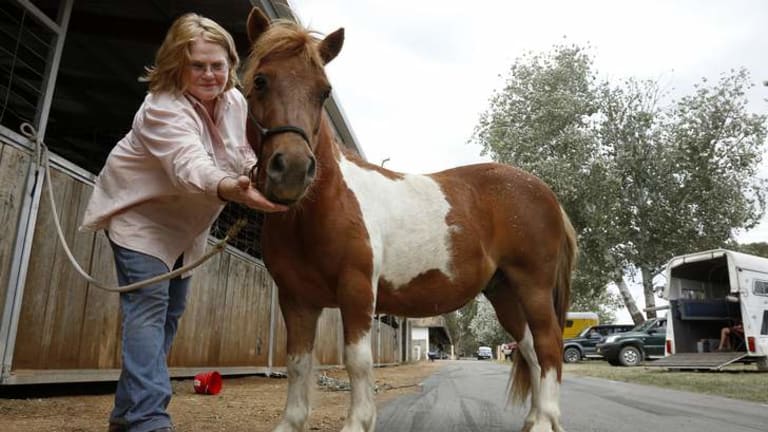 The stables provided shelter for 57 horses, 10 dogs, and one cat overnight.
Exhibition Park CEO Liz Clarke said the horses were clearly panicked and stressed as they arrived, but soon settled into their temporary homes.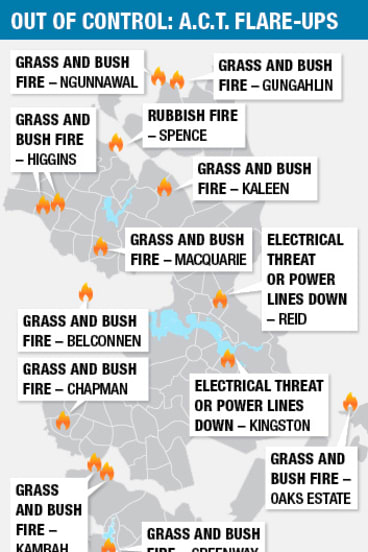 Less than one third of the stables have been filled, and there was still plenty of additional space for other horses in harm's way.
One of those who brought her animals to the safety of Exhibition Park was Mount Fairy resident Judith Winter.
She was busy looking after her miniature horse Rebel and three dogs about 3.30pm on Tuesday, while anxiously waiting for her two other horses, which were on their way with her daughter, her daughter's husband and their two children.
Mrs Winter said she made the right decision to leave her 60 acre property early.
''There's nothing left there that I love,'' Mrs Winter said. ''Everything alive is either here or coming, so we're right,'' she said.
Fires were threatening Mount Fairy late on Tuesday afternoon, and a fire had come close to Mrs Winter's property on Saturday.
"I'm very pleased that we came, because the fires started up again out there, and with this wind anything can happen," Mrs Winter said.
The ACT Government had urged horse owners to activate their bushfire survival plans early on Tuesday.
Ms Clarke said many of the fleeing residents were clearly distressed as they arrived.
"Some of them are pretty worried coming in, they certainly felt better knowing they had a safe place for their horses to be," Ms Clarke said.
"That is the advantage of Exhibition Park, is that it is a venue that can act as an evacuation centre," she said.
The owners and their horses are welcome to stay at the stables for as long as needed.
Morning & Afternoon Newsletter
Delivered Mon–Fri.