'Extraordinary gift': Watson home bequeathed to Camp Quality sells at auction
On the surface it looked just like any other Canberra auction on a frosty Saturday morning, but the final outcome was anything but.
Canberra man Lionel Moore bequeathed the sale of his Watson home to Camp Quality, and after a furious bidding war before hundreds of curious onlookers, it was sold for $761,000.
All the proceeds will now go to the children's charity, with the auction of the 1960s home reportedly being the first time a home has gone under the hammer in Canberra without a reserve price.
Camp Quality chief executive Kylea Tink said she was amazed by the generosity of Mr Moore, with the money raised from the auction set to benefit hundreds of families who have been affected by childhood cancer.
"It's such an extraordinary gift. The fact that he chose to leave the proceeds of his home to us is phenomenal," she said.
"Bequeathments have the capacity to change the way we work. It costs us around $1200 a year to put through a child through programs who have been impacted by a cancer diagnosis or those who know someone who has, so that's around 720 children we can fund throughout an entire year, which has a massive impact."
As well as providing support in the hospital Camp Quality also provides camps for children affected by cancer, as well as their siblings, taking a break from the stress of treatment.
Among those set to benefit from the sale of the house is Bungendore resident Bec and Stu Little, along with their two children Ryan, 11 and Zoe, 4.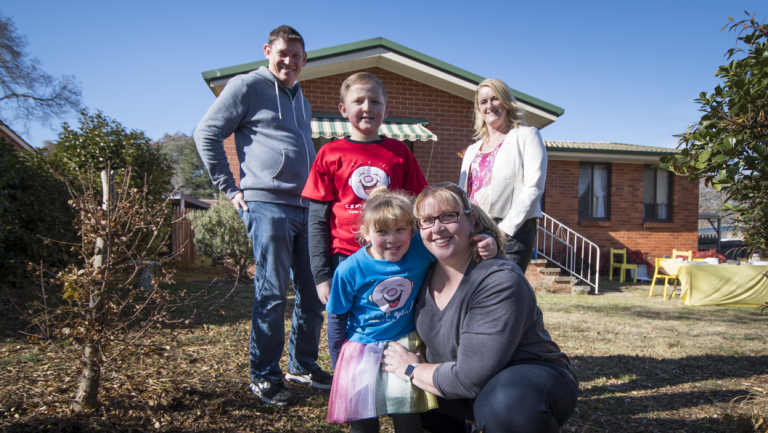 The family first became involved with Camp Quality after Ryan was diagnosed with childhood cancer neuroblastoma shortly after his third birthday.
Mrs Little said the bequeathment meant more families would be able to receive much-needed support.
"It's amazing, that kind of money is more than you could ever hope to fundraise through normal means, and it means they can plan and look forward," she said.
"Having the opportunity to go on the camps gives the kids motivation to keep going and also keeps them in contact with other kids who also understand what they are going through."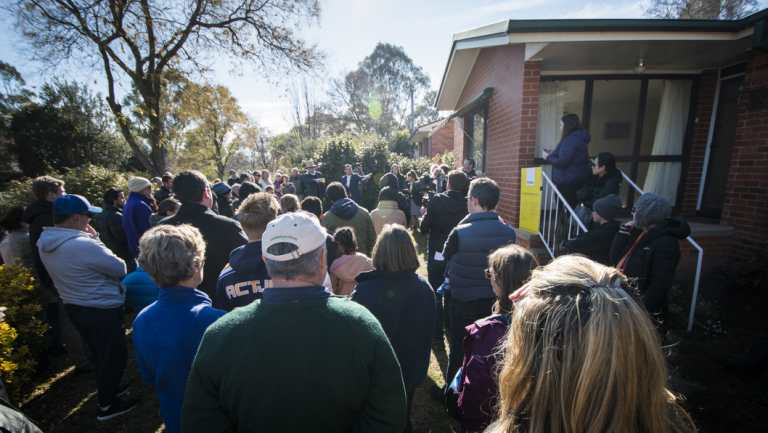 Ryan said he had been on four Camp Quality camps, which allows him to take part in a range of different activities.
"They're really fun, and you get to do things lime archery and abseiling," he said.
The three bedroom, one bathroom home was bought by Watson couple Stuart Malloch and Melanie Kaebernick, who were looking for more room for their growing family.
The couple said they plan to knock down the existing home and make it eco-friendly and solar oriented.
Andrew Brown is a journalist at the Sunday Canberra Times. Andrew has worked at the Canberra Times since 2016.