Feral cats cause problems in Canberra
These cats could well be the biggest population of strays in Canberra.
Having schemed their way into the hearts of office workers in Woden, they have proved too elusive for rangers to corner.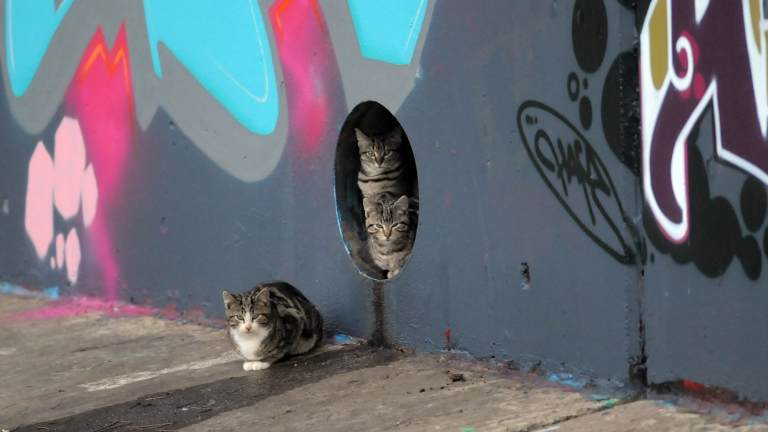 The drains, bridges and causeway around the Callam Offices are the perfect hide-out for the black strays.
Senior ranger Matt Goodman says it's impossible to know how many of the moggies live in the area, because when approached they slip up stormwater pipes off the main causeway of Yarralumla Creek.
''Members of the public feed them. People think it is better to feed them than to let them starve. People around the offices leave cat food. It's a bit of a double-edged sword. They believe it's a better option than the cats killing wildlife.''
This is not a good option, and does not discourage them from capturing wildlife.
Goodman says a female can have three litters a year, and as many 10 kittens in a litter.
''It is hard to keep control, rangers often pick up dead ones hit by cars. It's probable this is Canberra's biggest stray cat population.''
The ranger says cats are not as easy to catch or befriend as a dog.
Rangers are restricted from trapping on public land and even if they were eradicated, other cats would quickly replace them, much the same as possums will move in on a place vacated by another possum.
''Canberra has a big urban landscape [and] it is near impossible to control stray and feral cat populations,'' says Goodman.
The problem was raised in 2011, when Territory and Municipal staff estimated the city had a cat population of 24,000.