Fire in the sky a capital way to start the year
One hundred bright white flashes will light up the sky on New Year's Eve and usher in Canberra's centenary year.
Fireworks Australia director Martin Brady said this year's displays would be bigger than last year's, and feature new effects never before seen in the capital.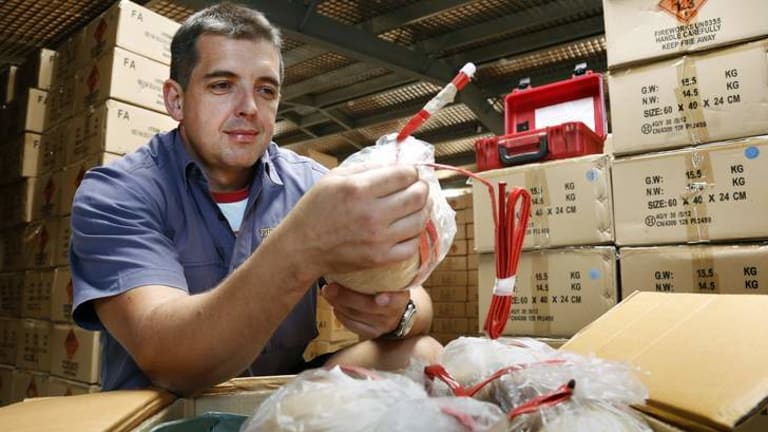 He said the fireworks show at 9pm would last 11 minutes and have a family focus, with an octopus, smiling faces and cat images set to burst into the sky.
Related coverage:
''We developed a firework with the centenary in mind. It has a hundred big, bright white flashes … it bookends the show,'' he said.
Both shows would be digitally synched to music played live in Civic. The fireworks themselves would be launched from around the City Hill area, and the best place to watch them would be in the square in front of the Legislative Assembly Building, he said.
''The reason why that would be the best is that you get to see over the top of the stage up onto the hill, so that is definitely the best vista. However, if you for whatever reason can't get to that and you're in the city, if you can see City Hill, you'll see the fireworks,'' he said.
Mr Brady said in previous years a focus was placed on the midnight show, but this year the 9pm display would be equally as big.
''We used to lean a little bit more towards the midnight show, but actually the roll-up at 9 o'clock is just as big, families, so … the sort of feeling was to make them more even,'' he said.
Mr Brady said Fireworks Australia had been working on the display since August, and would be setting up in Civic on Monday.
Morning & Afternoon Newsletter
Delivered Mon–Fri.