Firefighter's smile marks anniversary
He became one of the faces of the Canberra bushfires.
Andre Sneyers' beaming smile and smoke-blackened face represented all the men and women who had fought the fires and helped their neighbours when The Canberra Times published an ''Everyday Heroes'' special on January 26, 2003.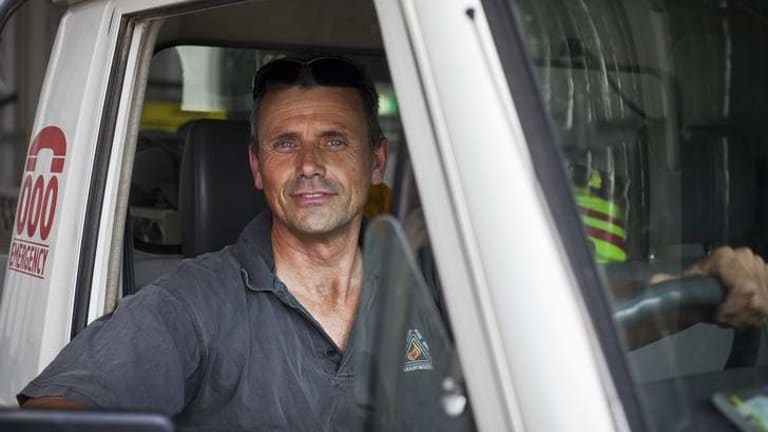 Snapped by CT photographer Graham Tidy at the Curtin emergency services staging point, Mr Sneyers is a member of the Rural Fire Service's Jerrabomberra Brigade.
Since 2003 he has been as active in fighting fires as his work and family commitments allow. He works for TAMs as a tree assessor and with wife Louise is raising two sons, Lucas, 11, and Jared, 8.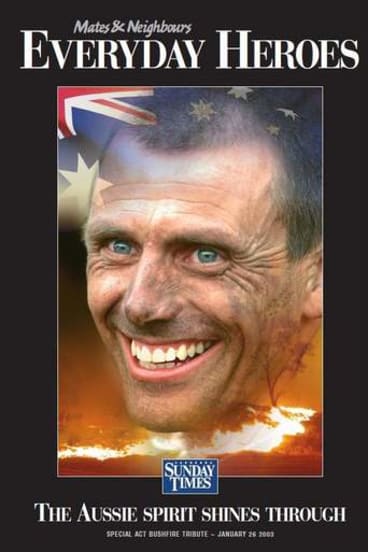 On Friday he was remembering the hard decision to leave his family at their Pearce home to join his brigade. And he was also remembering the strange feeling of being seen as a face of the firefighting efforts.
''That made me realise how small and connected a community Canberra was. I remember a Sunday morning, getting a phone call at home from someone who'd looked me up and wanted to ring to thank me,'' he said.
Mr Sneyers' volunteer firefighting and his job with TAMs means he is reminded of the fires more frequently than most.
''The memories come to me much more often than every anniversary. Often I'm out inspecting trees in the area that got affected and I come across a tree that shows the scars, and talking to people, the stories come up.
''During fire season the smell and the haze gets people alert and we can be thrown back emotionally to that time and think about how unlucky and also how lucky we were.''
Ten years on, Mr Sneyers wishes Canberrans, especially children, had a greater awareness of the threat of fire.
He compared the city to cities in the northern states that do regular cyclone drills and said airconditioned homes seemed to make people further and further removed from nature.
But he said the sense of community, especially the micro-communities of streets and neighbourhoods, had grown from the fires.
''Canberra is small enough for us to have that sense of community. I've seen streets come together to mark this anniversary.
''And I've seen in my own street that we now all have a sheet of paper with each other's number on it, so if anything like this happens again we can look out for each other.''
Morning & Afternoon Newsletter
Delivered Mon–Fri.