ACT MLA Steve Doszpot dies aged 69
ACT Liberal Steve Doszpot died on Saturday, a year after being diagnosed with liver cancer and just four weeks after resigning from the ACT parliament to devote time to his family and raising awareness of his disease.
Mr Doszpot, 69, husband of retired school principal Maureen Doszpot, father of two and grandfather of five, died in the presence of his family.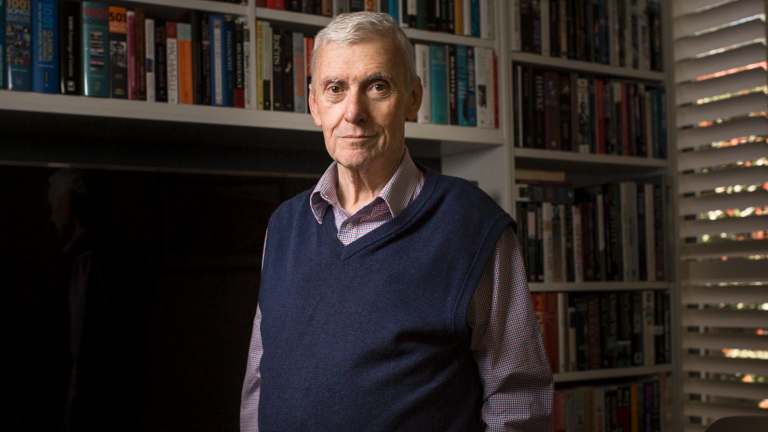 Mr Doszpot was a Catholic and a conservative with a strong sense of correctness and a determined commitment to causes that occupied his political career. His approach earned him respect among colleagues and staff at the Assembly, with the attendants even continuing to set him a place in the chamber for sittings after his last speech in October as a sign of respect.
He was the son of refugees who fled Europe with his family when he was eight after his father was imprisoned by the communist regime in Hungary.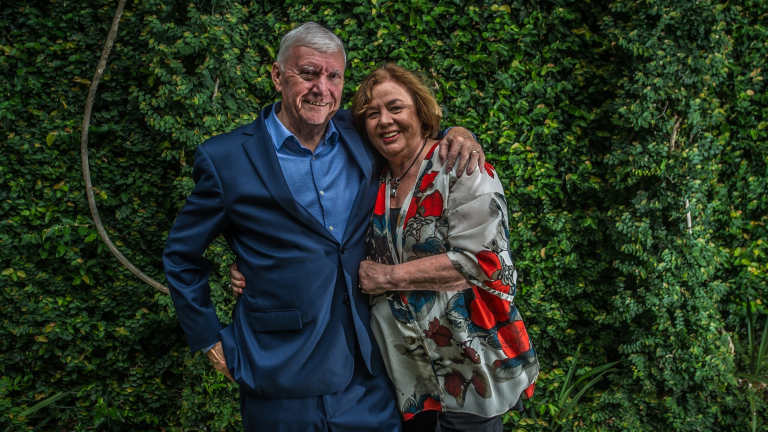 Before beginning his political career in 2008, he was in business and was known for his leadership in soccer, including as president of Soccer Canberra and president of the ACT Olympic Council.
When he entered the ACT parliament, he traced his political journey to 1983 when Labor luminary Gough Whitlam lectured him in political science at the Australian National University. Mr Doszpot said it was "perhaps only coincidental" that during that time he became a strong advocate of the principles of Robert Menzies.
ACT Liberal leader Alistair Coe said he and his colleagues would miss Mr Doszpot, who always showed compassion, wisdom and humour.
"Through his 12 month battle with cancer, his extraordinary humility, dignity, faith and commitment to family was an inspiration to all. Despite the aggressive cancer, Steve would regularly say that he was lucky and that there were many who were doing it tougher than he was. During a period when he had every excuse to be self-absorbed, he was selfless."
ACT Chief Minister Andrew Barr said Mr Doszpot was a tireless campaigner and his death would be felt significantly across Canberra.
"Steve helped showcase our city as a fantastic and welcoming place for world-class IT talent, sport and events – a legacy that will continue, " Mr Barr said, pointing to his work in bringing Olympic football to Canberra and his senior roles in the information technology sector with the CSIRO ICT Centre and Canon Australia.
"Over seven of the last nine years, Steve and I held a joint passion for the sport portfolio. He was a diligent shadow minister for sport and while we did not agree on everything, one of the most significant and important bipartisan agreements was a commitment to support the arrival of the Giants in Canberra," Mr Barr said.
Mr Doszpot held an annual trivia night to raise money for charity, and had hoped to use his illness to bring a focus on the risk factors for liver cancer.
He had diabetes, and said he had not realised until being diagnosed with liver cancer that diabetes was a risk factor. In October, he urged people at risk to have regular scans and not rely on blood tests.
Mr Doszpot had the education portfolio for much of his time in the parliament and had hoped to become education minister in a Liberal government.
He fought hard for Oaks Estate, which he describes as one of the most ignored parts of Canberra, and has prosecuted the need for stronger laws on dangerous dogs over the past year, returning to the issue over and again like a dog with a bone.
Announcing his resignation in October, he said one of his biggest items of unfinished business was compensation for the family of Jack Hartigan, who was badly mauled by two dogs when he visited a public housing property as a six year old in 2010.
Tougher dog laws are finally due to be debated this week in the Assembly.
A countback of votes at the last election will be held in December to fill the seat left vacant by Mr Doszpot, with candidates who stood in the inner south and inner north seat of Kurrajong given 10 days to confirm their interest in contesting the vacancy.