Former Summernats promoter Chic Henry joins ACT Liberal Party ahead of 2016 seat bid
Summernats legend Chic Henry has joined the ACT Liberal Party and has his sights set on a seat in the ACT Legislative Assembly in 2016.
The former Australian Motorist Party candidate has signed up to the party that gave him ''moral support'' in his 2012 campaign for a seat in the electorate of Ginninderra.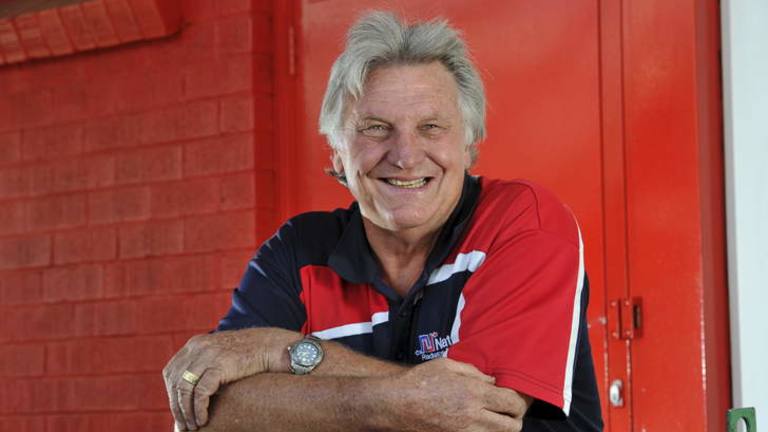 The Canberra Liberals used Mr Henry's bid for a seat on the crossbench to boost their chances of forming a minority government.
But the former car festival promoter missed out on the fifth seat in the northern electorate, which was claimed by Labor's Yvette Berry, now a contender for the role of sixth minister in the ACT government.
Mr Henry resigned from the Australian Motorist Party in August and confirmed on Tuesday he had joined the Canberra Liberals at the end of 2013.
Mr Henry, who for 20 years was the face of Canberra's car festival, said: ''It's only right that I participate with those people who sought to give me moral support last time.
''I like to think the knowledge I've acquired over the years, my enthusiasm, my willingness to participate in things in the ACT to make Canberra a better place, is of value.
''Because I was disappointed I didn't get a chance to contribute the last time.
''If they choose to use my knowledge and enthusiasm, that would be great.''
But Mr Henry said he was just ''listening and watching'' for the moment and was ''more interested in being part of a working party and helping build that party into a position of strength''.
''I'd love very much to work with the Young Liberals because I'd very much like to pass over my knowledge and experience,'' he said.
''When the time comes and the party says, 'Chic, we want you to put your hand up', that's when I'll think about it.''
Mr Henry said the local branch of the Liberal Party needed to organise its internal affairs, after a year that included controversies over its finances. ''Once we do that I think we will be a party of some consequence,'' he said.
The motoring enthusiast said his former party had suffered at the polls because of a failure, as a small party, to cut through with its message.
In resigning from the AMP, Mr Henry said in a statement: ''… if we were to ever do any good at all, it would have been a successful effort if more people had actually assisted us to spread the word''.
Mr Henry follows in the footsteps of Tharwa business owner Val Jeffery, who stood unsuccessfully for the Community Alliance Party in 2008 before running as a Liberal in Brindabella in 2012.