Fringe development fight an infill boost
The push for urban infill has gained an unlikely supporter in Ngambri elder Shane Mortimer, who is taking action to stop the sale and development of land near the University of Canberra.
Mr Mortimer is intending to lodge an interlocutory injunction to stop the sale and development of Lawson and conserve what he has deemed traditional grasslands.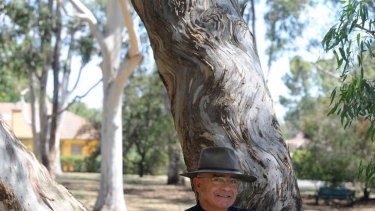 If successful, he said the court action would also support future infill housing throughout city centres by forcing development away from the fringes.
''The ACT needs to change the way it builds,'' he said.
''It needs to develop housing on top of existing infrastructure instead of continuing to bulldoze.''
He has previously attempted to stop the sale and development of land on the edges of the capital by lodging an unsuccessful indigenous lands right claim on the suburbs of Crace and Lawson in 2008. He also presented a petition to the then chief minister Jon Stanhope in 2007 to assert rights to claim ancestral origins in the ACT and its surrounds
Despite these disappointments, Mr Mortimer believed his latest attempt to stop development would be successful.
''I think the broader community doesn't want to see it bulldozed,'' he said.
''In light of the fact there's an election looming, I really feel that they'll actually listen this time.''
Chief executive officer of the Land Development Agency David Dawes said the LDA had not met with Mr Mortimer regarding the development of Lawson nor had the Ngambri elder made a submission during the public consultation period last year.
Mr Dawes said ACTPLA had previously commissioned a Cultural Heritage Assessment of Lawson South.
''No Aboriginal sites were identified during the field survey and the only Aboriginal potential archaeological deposits identified were of low value,'' he said.
''The ACT Heritage Council advised ACTPLA on September 17, 2009, that no further work was required prior to the commencement of development on the site.''