From trickle to a heady flood
A growing middle class with more discerning tastes is making China a lucrative market for Canberra exporters, LISA COX writes
FOUR YEARS ago, Canberra business owner Greg Corra decided to branch out into the Chinese market.
The wine exporter, whose business Inland Trading Co sold Australian, New Zealand and South African wines in 48 global markets, said by the end of this year his business would be doing more work in China than anywhere else in the world.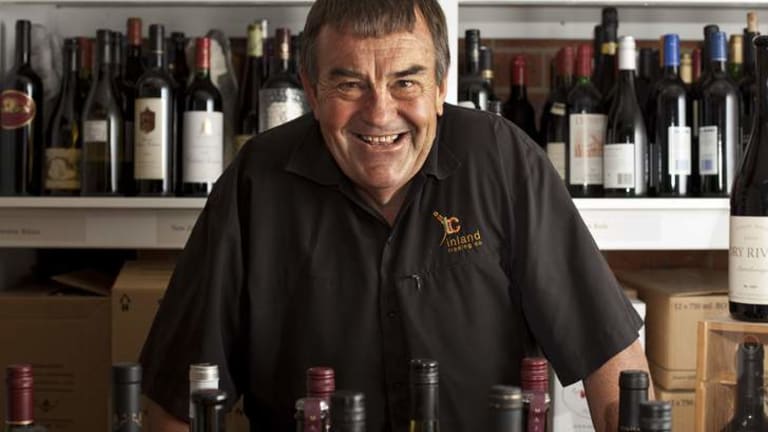 "We will grow 200 per cent this year in China alone, maybe even 300 per cent," Corra said.
"It's like a wild bull right now. There's no holding it back and I can see no reason why it will slow."
The Canberra Business Council and the ACT Chamber of Commerce and Industry said China presented "huge potential" as a place for territory companies to do business.
Companies such as New Territories Investments and Octavo Wines had already achieved success after recognising opportunities in the Chinese market.
Canberra media production company Bearcage recently signed a deal with China Central Television to co-produce a documentary series for CCTV9.
Corra said one of the keys to Inland Trading's success in China was that the company had simply chosen the right time to enter the market.
One of the obvious advantages of China for wine producers and exporters was the sheer size of the market, coupled with a growing taste for high-end wines.
"What was happening prior to this was the Chinese were drinking wine that was very low end," he said. "They didn't care, they were adding 7UP to it. They were getting complete and utter rubbish in the market.
"As time has developed, more are pursuing brands. Now they're using really high-end brands at dinners and brands people recognise. We could sell every bottle of Clonakilla to one Chinese buyer."
Breaking into the Chinese market had its own challenges and not every business that attempted to do this became a success story.
Chamber of Commerce chief executive officer Chris Peters said China was "a different" market that could pose significant challenges for businesses.
The buying power of China's growing middle class made the country "a huge market with great potential".
"There are 1 billion consumers up there and, more importantly, in recent years they've gone from zero middle class to more than 20 million [middle class].
"But in China, business and government work hand-in-hand and, unless you're well connected with government, it makes it very difficult to do business.
"Some people have moved into China and got their fingers burnt and moved out of China."
Peters said securing a business deal in China could be a more time-consuming exercise than business transactions with companies in the US and Europe.
"Australians have had the experience with the US and Europe: you jump on a plane, have a meeting, stitch up a deal and come home," he said. "The Chinese just don't do it that way.
"They have to have multiple meetings before they feel any level of comfort. It takes multiple visits and that's expensive.
"In Australia, a long-term investment is five years. In China, they aim for their grandchildren.
"But we're encouraging people to consider China as a huge market and one that's evolving rapidly."
Austrade has increased its China offices to 13 in the past few years, the most of any foreign government.
Austrade said processed food exports alone from Australia to China had nearly doubled in the past five years from $794 million to $1.5 billion, and increased demand for Australian food and beverages was being driven by China's economic growth and rising incomes.
Austrade has also identified growing demand for premium consumer products, such as skincare and clothing, and rising opportunities for exporters and investors in the infrastructure sector, as well as businesses in the financial services industry.
In education, the number of Chinese students studying overseas grew 20 per cent in 2011 and "the country will continue to be one of the most important education markets for Australia".
China contributed almost a quarter of Australia's exports in education services.
ACT Exporters Network Manager Ellen Pope said the difficulty in tracking the number of Canberra businesses working in China was because of a lack of detailed data on the subject in the ACT.
"It's actually a really hard question," she said. "There's no detailed survey available in the ACT.
"We don't have a shipping port so, from a statistical view point, it's really difficult."
Pope said Canberra-based businesses working in China were diverse and included resources, IT, security, food and wine companies, as well as the territory's universities.
The Australian National University attended exhibitions in China to try to attract Chinese students to Canberra and had forged links with Chinese high schools to encourage school students to consider it for their tertiary education.
Principal and general manager of ANU College Dr Linda Hort said 80 per cent of the college's students were from China and the college ran English language courses to prepare international students for study at the university.
Canberra's open spaces, wildlife and vegetation were some of the attractions for Chinese students, who arrived not just from big cities such as Beijing and Shanghai, but also regional centres including Nanjing, Jinan and Guangzhou.
"We advertise Canberra as being a quiet, safe and studious environment where serious students have the luxury of being able to focus on their studies in a spacious and quiet environment," she said.
Morning & Afternoon Newsletter
Delivered Mon–Fri.