Gang-gang: Melting moments of 1939 - Canberra congress told glaciers retreating
Today's column is about to beetle back to the extreme Canberra heatwave of January 1939. But just before we board a time machine (like the one envisaged by science-fiction giant H.G. Wells) we linger in our current 2016 heatwave for our latest look at the Powl, the powerful owl of Turner.
The second most famous Canberran (after Nick Kyrgios) is alive and well but when John Bundock recently saw and photographed it during very hot weather he caught it "looking as if it had suffered a bad night".
"But I think it was merely presenting its rear to the breeze, opening its wings slightly and allowing the air to flow over its feathers."
But back to 1939. Though mostly preoccupied with the present The Canberra Times has as well always shown uncanny prophetic qualities. And so for example the edition of January 13,1939, brandished the very 2016esque heading "GLACIERS RETREATING."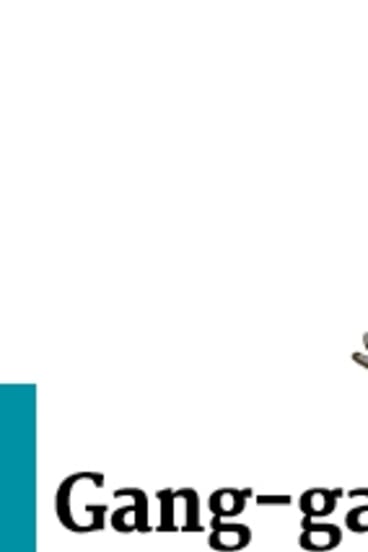 We will run after and catch up with those retreating glaciers in just a moment.
Meanwhile loyal readers (if only we could give you frequent reader points!) will know that lately the column has been loitering in the Canberra of January 1939. The highest temperature ever recorded in Canberra was the 42.5 Centigrade of Wednesday, January 11, 1939. This January's heatwaves have goaded climate change sceptics into arguing that the world cannot be getting hotter every day because some Australian temperature records were set in 1939. History-minded, we have been visiting the Canberra of that scorching January of 1939.
That baking spell coincided with the holding in Canberra of the conference of the Australian and New Zealand Association for the Advancement of Science (ANZAAS). There was a star-studded cast of science luminaries.
The heat oppressed and alarmed and eventually, as bush fires menaced the city, even actively galvanised some of the brainy visitors.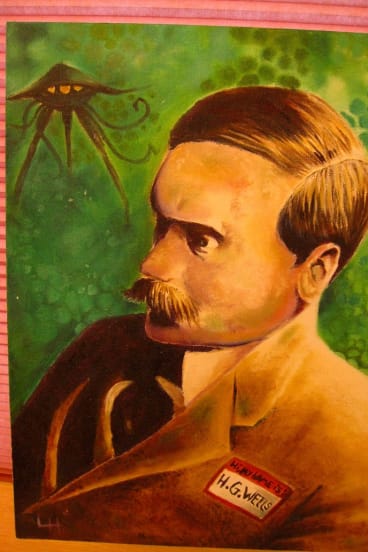 One of the conference sessions of Thursday, January 12, had a professor discussing alarmingly retreating glaciers. You wonder if his audience found some psychological relief from Canberra's heatwave in the discussion of icy places. Surely there were few retreating glaciers sceptics on a hot day when the very existence of any glaciers, anywhere, must have seemed improbable.
The Canberra Times reported that "The retreat of glaciers within recent years appears to be almost world-wide in its incidence said Professor Speight, of New Zealand, in his paper on Some aspects of glaciation in New Zealand".
Professor Speight thought this ought to be a "a problem of world wide interest".
That Thursday afternoon the heat reached 103.5 degrees but the Times recorded next day "The highlight of the day came with the cool evening breeze when Mr H. G. Wells [the essayist and best-selling science-fiction novelist], Number 1 personality at the Congress, delivered a brilliant address to an overflowing audience at the Albert Hall."
As Wells spoke bush fires had been burning for days in four states and were taking lives. The following day, Friday, and then the weekend, brought immense fire tragedy.
The following Monday's Canberra Times reported what had been a harrowing weekend of local blazes.
"Many scientists completely abandoned weekend excursions and talks to rush to the fire front, and groups, led by [among others] Sir Douglas Mawson [the Antarctic explorer] of Adelaide and Professor D. B. Copland [to become Vice-Chancellor of the ANU] fought the Weetangerra fire throughout Saturday afternoon and late into the night."
Present-day Canberran Roger Mauldon, noting our discussions of January 1939, has told us that "Family lore is that the conference, including Wells and my late father [research economist Professor F. R. E. Mauldon] adjourned from one of the sessions to fight the fire that broke out on Mt Stromlo. I'm sure that if true (at least the H. G. Wells part) the Canberra Times would nave reported it".
Sure enough the Times did report Wells being out and about on that dramatic day. There is no mention of him actually fighting fires, perhaps because by then the great man was no spring chicken (he was in his 70s) and, a diabetic, was not in sparkling health.
Monday's Times informed that ​"The Governor-General (Lord Gowrie) and Mr. H. G. Wells, who is an official guest at Government House, spent many hours [on Saturday] in a car dashing from point to point where the fires were fiercest. Mr. Wells, displaying great interest in a phase of Australian life which he had never thought to see at such close quarters, spoke encouragingly to hundreds of fire-fighters."
Monday's Times also bore the story Fire Neglected for Three Days. The story's rueful, angry theme will remind contemporary Canberra minds of the neglected beginnings of what became the monstrous fires of 2003.
"The fires need never have reached the proportions they did ... It was known on Tuesday of last week that a fire had started in the hills about 40 miles directly behind Uriarra Station ... It was then considered too far away to cause any danger. It burned steadily but quietly for the next three days, and then on Friday afternoon was borne by the strong wind at breakneck speed towards the closely clustered stations, leaping from mountain-top to mountain-top.
"SATURDAY CRISIS. The shifting wind on Saturday started new fires in every direction, and by early Saturday morning fires were blazing uncontrollably along a frontage of 45 miles. Strenuous efforts were made by a handful of men to prevent it from jumping the Murrumbidgee, but the spark-carrying capacity of the wind made this a forlorn task."
Ian Warden is a columnist for The Canberra Times
Morning & Afternoon Newsletter
Delivered Mon–Fri.