Gang-gang. The day Australia came to its centses
Readers, can you imagine, today, with governments and oppositions so embittered and partisan, the nation achieving a change as enormous as the one that came to pass on 14 February 1966?
That was the gladsome day when, after many years of dreaming and planning, we put aside pounds shillings and pence. Going decimal, we took up dollars and cents.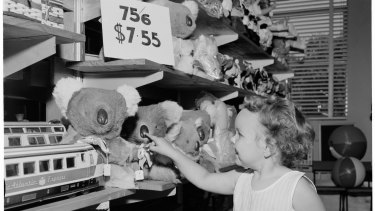 Today the side of politics that dared even suggest it would be accused (by the other side) of every imaginable Machiavellian wickedness and perversion.
But we were more grown up in the 1960s, the profound change did come to pass, and one of its major movers and shakers was Neil Davey. The press of the day called him "Mr. Decimal."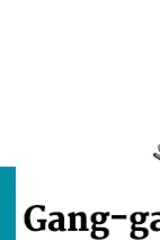 On Monday Dr Davey, 94, presented the National Archives of Australia with a considerable currency change treasure. It is the Ph.D thesis he wrote at the London School of Economics in 1957 before going on, in the 1960s, to being the secretary and chief executive officer of the government's Decimal Currency Board.
His thesis had examined how in the 19th century the British had wrestled with the controversial proposal that decimal currency be adopted. And of course, although we can't beat the Poms at cricket, we were to beat them, by a few years, at going decimal.
Davey's thesis topic showed his nimble mind already being applied to such reforms, helping shape him as an ideal usher for the reform when its possibility loomed in Australia.
On Monday at the Archives the thesis was handed over at an informal occasion. Everyone just sat around a table and nattered. The impossibility of achieving such a grand and sweeping reform in today's hostile Australia was one of the nattered themes. The Archives' Director-General David Fricker thanked Dr Davey for giving the nation the gift of this thesis. David Fricker called it a "foundation document" upon which the transformational national change was built.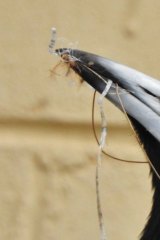 With the 50th anniversary of decimal currency coming up in February 2016, Dr Davey felt it was an appropriate time to lodge his thesis with the National Archives of Australia. Coincidentally, felicitously, Monday was the feast day of St Laurence, patron saint of archivists.
The Archives' already has what David Fricker called on Monday "a mountain of things" to do with the conversion. The change generated a zillion populace-preparing, promotional and educational leaflets, pamphlets, photographs, jingles, radio, TV and newspaper advertisements and features, and the Archives harvested all it could. On Monday our table was strewn with some of these materials, some of them of amusing quaintness.
So for example one Treasury leaflet of the time begged us not to hoard (or worse still to try and melt down!) the 800 million soon-to-be-redundant penny coins that we all had some of around the home, "in tins, piggy banks and other odd places ... only eating their heads off while you hoard them to no purpose".
For an educational transitional spell goods in shops were marked (see our picture of a child among the koalas) with their prices in the ye olde and in the new currencies.
One matter that Dr Davey raised on Monday was the way in which the conversion would have been so much easier if we'd done it perhaps 20 years earlier. For by 1966 we were in the heyday, unanticipated 20 years before, of sophisticated calculators and coin-operated contraptions all predicated on crunching and using calculations and currency of pounds, shillings and pence. But this was yet another hurdle our nimble 1960s nation cleared with aplomb.
​But hurdling back from can-do 1966 to our own far nigglier times, Monday's optimistic column discussed Bush Capital hints in Nature that this especially bitter Winter will not last for ever.
We suggested birds' nest-building activities as one firm promise of a Spring to come and John Bundock has just seen this Magpie collecting nesting materials in Turner, not far from where the famous Powl (the Powerful Owl) haunts the neighbourhood.
And in Monday's item, tipped off by Julian Robinson, we urged you, for your soul's sakes, to go to the cameras that are giving us live, continuous coverage of an action-packed White-bellied Sea-Eagles' nest on Sydney's outskirts.
It is a dangerously addictive entertainment. On Saturday morning your columnist, with places to be, was instead velcroed in place in front of the computer screen as a gigantic parent fed her two tiny, downy chicks. The adult uses his/her enormous beak that you might think from the wicked look of it only good for wild, savage duties, to forensically pick tiny morsels off a dead fish and then, daintily, to put these morsels into the tiny beaks of the chicks. The person who is tired of looking at wonders like that is tired of life.*
Another harbinger of Spring is that organisers of Floriade have begun to bombard columnists with press releases about that looming horror. Boycotting Floriade is one of our joys of Spring.
This Spring's is Floriade's last hurrah, or at least its last staging in Commonwealth Park. What are we to replace it with?
We draw our city's leaders' attentions to the just-completed 15th World Bodypainting Festival in Poertschach, Austria. The pictures from the festival (venture online to see them, getting ready to gasp!) can scarcely be believed.
We could call our sister event the Southern Hemisphere Bodypainting Festival. The youthful, firm-fleshed world and its bodypainters would flock here in ways that they never came to fuddy-duddy Floriade.
100 years ago: 'O what revelries of colour!'
One hundred years ago this week, gifted Australian Worker columnist "Touchstone" noticed Spring (that dancing goddess) arriving earlier in Sydney's asphalt Martin Place than in NSW's bush and meadows.
He had gone looking for Martin Place's "Soul of its own" and had found that Spring was that Soul.
"There is no more wonderful spot. The Spring comes there and dances on the asphalt long before she trips it on the green. Such a sight it is to see her pirouetting up and down the sidewalk, with the blue of the heavens in her eyes, and the gold of the dawn in her hair, and her sweet body swaying to and fro like a wand in the wind to music of her own making. I lean against one of the pillars of the Post Office, and gaze enraptured at the exquisite Dancer, who has stepped right down from the clouds to grace this muddy pavement with feet that the gods have kissed.
"How beautiful are the flower stalls in Martin Place! Just now they are laden with jonquils – the yellow and the white. On the flower stalls there are also flame-like masses of wattle, and bouquets of sweet violets, and no end of the friendly boronia, its small pink face suffused with smiles.
"I love to walk up and down that asphalt meadow, blooming more richly than greensward ever did. Jonquils, violets, wattle, boronia – what revelries of colour! O what feasts of perfume! Surely it is here that the Soul of Martin Place is to be found."
Ian Warden is a columnist for The Canberra Times