Geocon's 27-storey High Society development for Republic precinct, Canberra's tallest building
Belconnen will be home to Canberra's tallest building with plans for a 113 metre tall tower revealed on Wednesday.
Geocon's High Society, which was approved last month, will span across two 27-storey glass towers at 113 and 100 metres tall.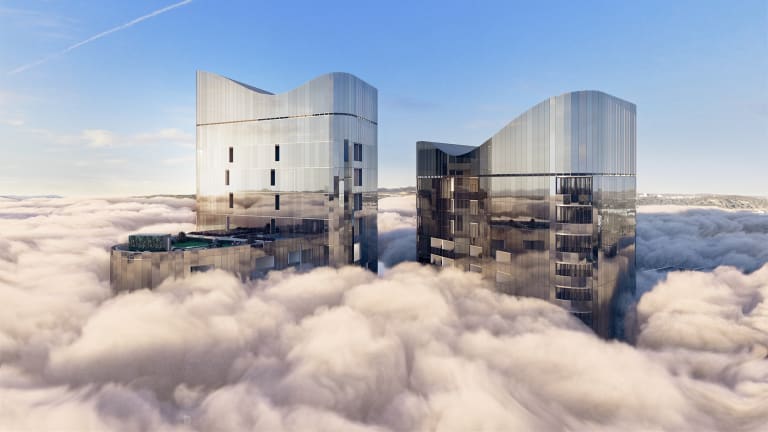 Designed by Fender Katsalidis, the architects behind the NewActon precinct, the $300 million development will have 541 apartments, a 135-room Abode Hotel and retail and commercial sites planned.
In addition to residential parking there will be 500 public carparks.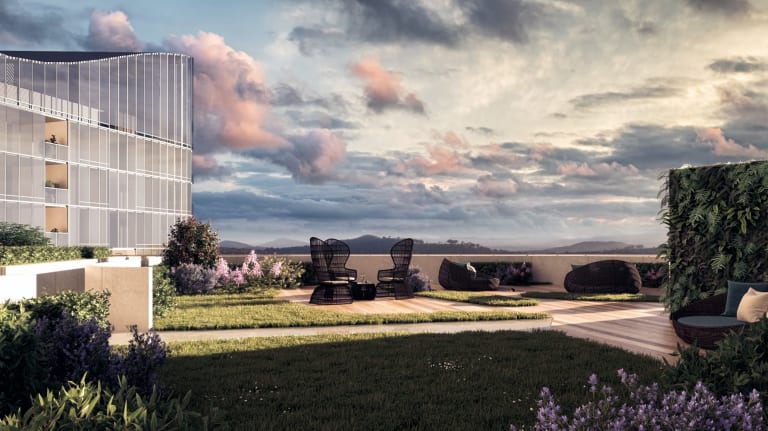 Managing director Nick Georgalis said the development was a "first-class property" and a place where "James Bond would feel right at home".
The development is the second stage for Geocon's $1 billion Republic precinct project which also includes the Dusk and Republic development. It will bring more than 1200 apartments to the area.
"We're delighted that the ACT government shares our vision on this project," said Mr Georgalis.
"No one can accuse Canberra of being boring or stuck in the past with this type of project going ahead."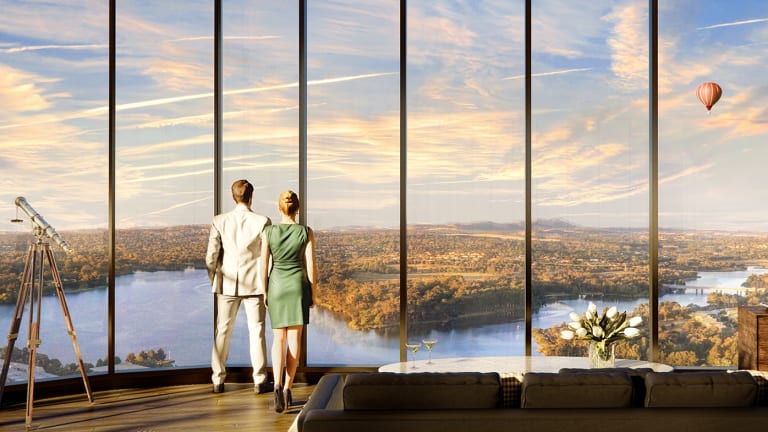 The 1.6-hectare site is bounded by Cameron Avenue, Emu Bank, Eastern Valley Way and the Labor Club. Geocon bought the block via auction in June 2015 for $22.1 million.
High Society will include a rooftop sky park, wellness centre, indoor kids wonderland, resort style pool area and a car wash.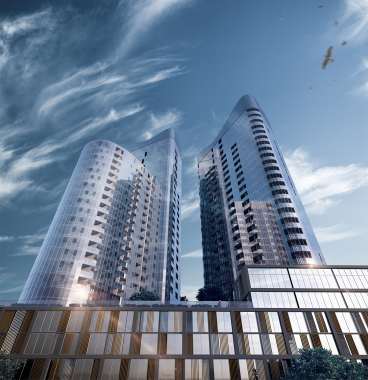 "High Society delivers a luxury lifestyle in the heart of Canberra's most vibrant centre," said Mr Georgalis.
"It goes without saying, that the unfettered views from the national capital's tallest building will be breathtaking."
The 27-storey development is the same height as Geocon's previous development Belconnen Wayfarer and in-line with the town centre's height limit, which is capped at 27-storeys.
However, high ceilings on the ground floor and an observation deck on the top level will stretch the tower to 113.7-metres, which is about 25-metres higher than the neighbouring Wayfarer development.
Mr Georgalis said the views from Canberra's tallest building won't be exclusively for residents.
"High Society's observation deck located at the highest point in the building will be open to the public," Mr Georgalis said.
Construction for High Society will start at the end of 2018 with is expected to be finished in September 2020.
Apartments in both Republic and Dusk, stage one of the precinct, have been listed for sale since mid-2017 with more 70 per cent already sold.
Republic precinct will be built in three stages and the project is expected to be completed in 2023.
with Lucy Bladen​
A previous version of this article showed an outdated artist impression of High Society's sky park which was incorrectly supplied.
Han Nguyen reports on property for The Canberra Times. She joined the Times in 2017 after working as a breaking news reporter at The Sydney Morning Herald.