Government flags further review of billboard laws as Greens call for crackdown on illegal advertising
The ACT government is set to form a cross-directorate working group to look at how to regulate billboards in the territory, after a massive backlash to the prospect of legalising them.
However the Greens say the government must crack down on illegal outdoor advertising first.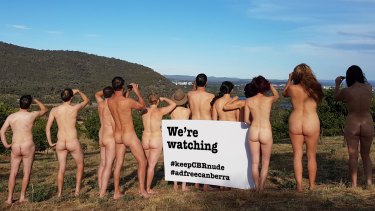 ACT Planning Minister Mick Gentleman tabled the government's response to last year's inquiry into billboards in the Legislative Assembly on Thursday.
That inquiry, prompted by musings from Chief Minister Andrew Barr that the ACT's long-standing billboard ban should be re-examined, inspired a record number of submissions and a bold social media campaign urging politicians to keep Canberra ad-free.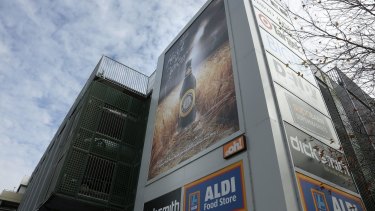 A recent poll of 1200 Canberrans showed 69 per cent thought outdoor advertising reduced the quality of public spaces, while 78 per cent agreed or strongly agreed that Canberra's advertising-free environment made it a more pleasant place to live than other, bigger cities.
The government's response agreed in-principle to the planning committee's recommendation of the current rules, but said there was an opportunity to "to deliver community benefit, enliven the city and meet community expectations through modernising the regulatory settings for billboards and other outdoor advertising signage".
"However, balancing how signs can enliven a city and deliver public messages, versus how they add to urban clutter, visual distraction and commercial advertising interests in public space, is a complex matter," their response said.
Greens crossbencher Caroline Le Couteur welcomed the review but said it needed to take the views of the community on board.
"The community's views are very clear, I was part of the planning committee's inquiry. We had 166 submissions. Only sx supported billboards. So yes a government review, but get it right and listen to the community," Ms Le Couteur said.
She said billboards currently around town, like those on the Canberra Centre or in Garema Place, should be targeted by government as a priority.
"A lot of the billboards we see around town are already arguably not in accordance with the rules.The first thing the government needs to do is enforce the existing rules and then the second thing is tighten them up," Ms Le Couteur said.
Meanwhile the team behind Ad Free Canberra has issued another cheeky message to the ACT's politicians.
"The ACT Legislative Assembly are sitting this week and we want them to know we are watching. Our community is about more than the bottom line. We are a city of natural booty, not ads," they posted on Facebook, alongside another line-up of naked protesters.
Katie Burgess is a reporter for the Canberra Times, covering ACT politics.