Govt grant a great catch for helping kids connect with each other
Juggling, trampolining and tumbling are among skills taught by Warehouse Circus - a youth training organisation and a major recipient of this year's ACT government $158,000 Inclusive Participation Grants program.
The not-for-profit organisation will receive $19,940 for its assisted training program for children with special needs. General manager Aleshia Flanagan said the money would allow the purchase of equipment and more trainers for children who needed one-on-one help. It runs after-school and school holiday programs to give children physical and mental benefits. Miss Flanagan said the program was particularly suited to children who did not participate in traditional sports. It also aimed to engage children who had behavioural problems or mental health concerns.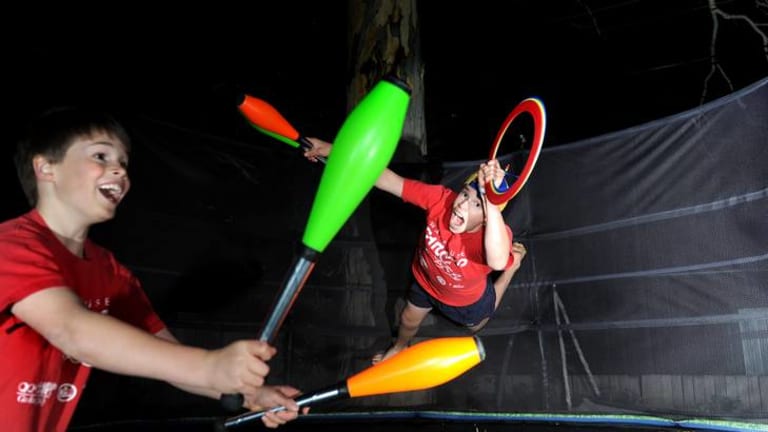 ''It is a good way to get kids to communicate with each other,'' she said. Now catering for children aged three to adulthood, Circus Warehouse could take people to the higher level of performance. But about 95 per cent of the activities were purely social. Up to 300 children participated each week in the school program; about 200 in the after-school program and about 50 during school holidays.
''We applied for this funding because of an increasing number of children with special needs,'' Miss Flanagan said. These children often needed more than the normal ratio of one trainer to seven students. The grant would also allow extra training of trainers to manage children with special needs. Additional equipment would also be obtained with the grant. ''We are really, really grateful for this funding.''
The level of achievement by children in the program could be so great. ''Sometimes it is the little things.''
At the other end of the age profile, the Southside Community Services received $20,000 to develop its Growing Old & Living Dangerously program. It began in Brisbane about 20 years ago and is being developed in Canberra by Lyn Diskon who developed a similar program in Grafton. She said the program was to encourage people aged more than 50 to get out and participate in activities.
Morning & Afternoon Newsletter
Delivered Mon–Fri.