Green battlelines for 2012
Revolution only needs good dreamers who remember their dreams.
- American playwright Tennessee Williams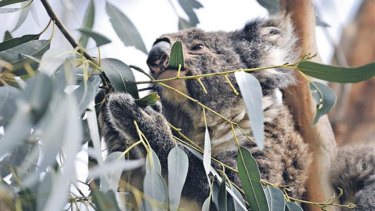 It's a personal choice, but two images from 2011 suggest environmental politics will step up to a brisker pace in the year ahead.
One's global, the other local, and neither are scripted ministerial photo ops or orchestrated eco-stunts from the usual green suspects. Both have generated a following on social media sites (one huge, the other more modest) but neither were reported in detail by television or radio news bulletins, newspapers or mainstream news websites. But then, as Bob Dylan wrote about the press pack in Ballad of A Thin Man during another era of profound social change, ''something is happening, and you don't know what it is, do you Mr Jones?''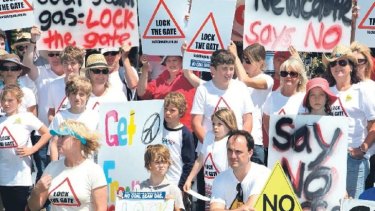 Okay, so the first image is a You Tube clip of African-American actor and film-maker Danny Glover - in a sweat-soaked orange T-shirt, on a makeshift stage, neck muscles straining as he revs up an Occupy protest rally in Oakland, California. Yes, we live in an age of celebrity cameo endorsements of green issues (positioning, positioning) and party policies, but this is something quite different. It's gritty, unscripted and utterly compelling street oratory. And, it's eerily reminiscent of the civil rights rallies of the 1960s, when artists stepped way outside their comfort zones because they were passionate about building momentum for political change.
''We're talking about taking back our humanity,'' Glover shouts to the crowd. ''We have to take back the world. We have to take back this precious planet of ours ... we need a re-imagining and a re-thinking of democracy ... we need an evolution, not a revolution, an evolution that will re-make and transform democracy.''
No, this isn't Bono busking in Grafton Street for a Dublin charity (and film crew) or Brad Pitt signing baseballs for a charity auction. It's a more authentic, hands-on-the-wheel activism.
The second image might lack the fiery punch of Glover's oratory, but it marks one of the biggest shake-ups in Australian conservation we've seen in a long while. And no, it's not Cate Blanchett tugging on a pulley in GetUp's pro-carbon tax ad.
It's Queensland indigenous leader Vince Mundraby signing an agreement in Cairns that gives the Mandingalbay Yidinji people management rights for all conservation projects across 10,000ha of rainforest and ocean in northern Queensland. The Mandingalbay Yidinji indigenous protected area agreement didn't make national news headlines, but it's the first of its kind in Australia. Blackvine, a collective of indigenous media producers, filmed the signing ceremony and a copy was posted on Facebook by Terrain, a landcare collective formed by 120 local landcare groups in Queensland's Wet Tropics region.
It might lack the slick production values of a commercial TV news report, but the Blackvine video captures the cultural pride, community goodwill and humanity of the ceremony. There's good-natured banter as Queensland senator Jan McLucas - in a wheelchair and flanked by members of the indigenous community - seeks reassurance on the correct pronunciation of Mandingalbay Yidinji, ending her brief speech with a delighted ''well done you mob!'' Mundraby reflects on the long years of patient negotiations to achieve the agreement, thanking everyone, even ''the normal ordinary everyday Australian ocker'' for getting behind the community push for the handover.
The agreement puts indigenous people - not bureaucrats, or city-based green interests - in charge of conservation. So it means not just the promise of jobs, but the certainty of meaningful jobs on country for indigenous rangers - jobs where they'll have responsibility for developing conservation initiatives and control over how they're carried out. Could the era of fly-in-fly-out conservation consultants, exploiting Aboriginal land and sea management skills to bolster their own research, finally be nearing an end?
Mundraby tells the crowd at the signing ceremony ''the only petrol needed in the tank now is the will of all stakeholders to make [the agreement] work''. Those stakeholders include local, state and federal governments, so in his quietly-spoken way, Mundraby has effectively put the machinery of bureaucracy on notice.
Why pick those two images? Because both point to deeper levels of social change around environmental issues. The Glover speech is a powerful symbol of the resurgence of ''people power'', and suggests we're moving beyond ''retail activism'', or showing support for green issues by buying green brands and green stuff. As Glover reminds the crowd, social change is achieved by hard-slog commitment. It's about showing up. ''We have to be here tomorrow, and the tomorrows after tomorrow,'' he says. Almost 30 years ago, one of Australia's most influential and outspoken indigenous activists, the late Charles Perkins, said we'd struggle as a nation to come to grips with conservation until we could ''see the country through blackfella eyes, and appreciate the land in the way we do''. Until we lost our hankering for European greenery, we'd struggle ''to know the real meaning of country,'' Perkins said. Handing over 10,000ha of northern Queensland rainforest and coastline to Mandingalbay Yidinji people for conservation stewardship is an encouraging sign that we're beginning to acknowledge a more spiritual connection to the Australian landscape.
What trends for 2012 do these two images point to? Expect more Occupy events, and more passionate activism around egalitarian economics as opposed to single-issue green causes. Expect social media to play a big role in mobilising ''flash mob'' protests, broadcasting them (the funky new term is ''bearing witness'') and holding media coverage to account with Facebook reports and You Tube mashups.
After the landmark Mandingalbay Yidinji agreement, expect to see more indigenous conservation stewardship agreements at all government levels. This is a huge step for Australian conservation, and sets a precedent for recognition of traditional land and sea management. Conservation reconciliation? Yes please, let's have more of what can only be a good thing.
What other eco-trends will emerge in 2102, now the global Occupy movement has signalled the end of armchair activism? Here's a speculative short-list:
+Radical regional Australia: We're already seeing rural Australia take the lead with protests over coal-seam gas mining, Murray Darling Basin water reform and food security. There's a new generation of cyber-savvy young farmers with tertiary qualifications in environmental management and agribusiness economics. Telling them water reform means basin communities will ''be vulnerable to economic and social change'' isn't going to cut it. They want the economic modelling and peer-reviewed research they came to expect during university postgrad studies. Expect the MDB draft plan consultation process to bring new voices into the debate over water management, and maybe even new federal independent candidates for the 2013 election.
+A whacking over fracking: Coal-seam gas mining, or fracking, is already a hot-button issue for rural communities, and will get hotter as governments struggle with devilish details over water extraction, reservoir depths, chemical leaks and fracture stimulation. As the axed ABC TV series The New Inventors showed, farmers are innovative tech-heads (a high proportion of inventors on the show were farmers) and there's a voluminous library of hi-tech data on fracking available online. Expect pollies and policy wonks to be caught out repeatedly on critical detail. If any one issue can expose the partisan dumbing down of policy advice, then fracking is a top contender. And it'll be a hot state (Queensland) and federal election issue too.
+Small is feisty, works for me: Another legacy of the Occupy movement is the emergence of cyber-smart community groups. Who, except California residents, had heard of the Native American Health Centre in Oakland until staff posted a cracker You Tube clip of interviews with young Native Americans who'd bussed in to join the protest. Hey, what great kids and they're so politically switched on. Click like, click post to Facebook, click share and click on the centre's website to see what they do. As it turns out, they do a lot, and involve a lot of people as volunteers. Now, imagine you want to join a similar social justice or conservation group in Australia - the big ones want your money, but what do you actually get to do except give PayPal a cyber-workout? Will they ever give you a social media shout-out to do anything except sign an e-petition or send more money? Are they fun? Oh look, the Conservation Council of Western Australia wants volunteers to dress up as a cactus, grab their smartphones and join a climate change zumba flash mob in the city centre. Clever use of Facebook and Twitter as green news alert services has positioned the council as a nimble, highly effective player in the state's green political agenda. In 2012, expect more cheeky eco-tiddlers to emerge as big fish.
+Godzilla koalas: Can koalas bring down governments? Just ask former Queensland premier Wayne Goss why Labor lost the 1996 state election. Early next year, Federal Environment Minister Tony Burke must decide whether koalas should be listed as a nationally threatened species. If the answer is yes, local councils, real estate developers and mining companies will need to come up with strategies to halt ''relentless roadkill'' (to quote Queensland koala expert Professor Alistair Melzer) of a federally listed species. If it's a no, expect a merciless cyber-campaign from Queensland and NSW wildlife carers, planned to coincide with the global premiere of a documentary on the Port Macquarie koala hospital. It's already being promoted on Facebook. Whatever the ministerial answer, koalas meanz trouble in 2012.
+The big shop chop: Australia's supermarket duopoly is coming under heavy scrutiny as a result of the MDB water reform process. Farmers point out they'd use less water if they got a fairer farm-gate price for produce because they'd need to grow less to make a decent living. Really, it's that simple. And then there's the issue of food waste, which is really water waste by proxy, by the big box-stores. Expect this one to get very sturdy legs in 2012, especially as farmers markets really take off and producers turn to direct sales online.
+Take it back, it's yours: Waste is a Cinderella eco-issue, but as more local councils begin discussing charging homes and businesses waste disposal fees based on garbage weight, expect Cinders to go sprinting off to the eco-ball. Packaging will get smarter, less wasteful and more tightly regulated. As a result, you'll be able to take stuff like polystyrene packaging, e-waste and dead appliances back to retailers. Smart money is also being invested in eco-cycling, which means new services that will pick up, pick apart and recycle items like old mattresses, furniture and building materials.
Ones to watch in 2012:
Social media has been a great leveller for green groups. Good website navigation and a quirky style on Facebook are turning up new talent among groups that previously lacked the cash to achieve the reach of big green groups.
+Conservation Council of Western Australia: One of the smartest green users of social media and quick on the uptake with cyber-campaigning. In the wake of the Margaret River fires, they're already pushing for tougher controls on controlled burns. The WA numbats (the centre's logo) are well across social media as an outreach tool for volunteers. They'll keep taking on the WA mining behemoths in 2012, and are already off to a promising start with exposure of wildlife roadkill casualties on Barrow Island. www.ccwa.org.au
+Environment Centre Northern Territory: The centre's director, river systems ecologist Stuart Blanch, made a strong impression on ABC TV current affairs show Q & A when he deftly nailed the problem of Top End ''energy poverty'' versus the region's mining boom. Blanch was also dubbed ''the bravest man in Darwin'' by local press for fronting a big pro-fishing rally to explain why the centre is pushing for marine parks in northern waters. The centre will be canvassing plans for a boldly innovative solar energy link with Asia in 2012. www.ecnt.org
+Friends of the Earth: The green scene's doggedly determined, ever-reliable Duracell bunnies. FOE Australia keep drumming away at tricky issues, and always turns in a cracker report, bristling with meaningful statistics. Their submission to this year's Senate koala inquiry delivered evidence of a potential koala sub-species (possibly even a new species) in Victoria. They're also emerging as strong social justice advocates in the MDB water reform debate. And they do it all on the smell of a crumpled muesli-bar wrapper. FOE have East Gippsland fracking in their sights for 2012, so keep a eye on their website. www.foe.org.au
+Terrain: The United Nations has declared 2012 the International Year of Cooperatives, and who better to be Australia's poster contender than northern Queensland landcare cooperative Terrain? It's an umbrella group of 120 local landcare organisations, and has been a driving force in reducing farm run-off into local rivers and onto the Great Barrier Reef. Exactly how much of a force? Well, around 180 farm projects isn't a lazy effort. Terrain's chair is one of Australia's most visionary environmental thinkers, former Port Douglas mayor and veteran Daintree rainforest campaigner Mike Berwick. Watch this Wet Tropics ideas powerhouse tackle cassowary conservation in 2012. www.terrain.org.au
Rosslyn Beeby is the The Canberra Times' Science and Environment Reporter